Richard Boga picked the worst possible moment to get stuck on railroad tracks.
The 47-year-old was driving an AT&T van in Brook Park, Ohio, last week when he apparently got a little impatient. With the crossing gates down and warning lights flashing, Boga drove around a truck and then seemingly attempted to cross the tracks when his van's front wheel become stuck in the rail.
Enter Brook Park police officer Harold Duncan — who caught a glimpse of the motionless van and sped over to help, WKYC-TV reported — and his dashcam, which caught the next several heart-pounding moments.
Boga seemed pretty calm, methodically pulling a few items from the van before impact — but Duncan was apparently a bit more concerned, running to the van and seemingly ordering Boga to clear the area.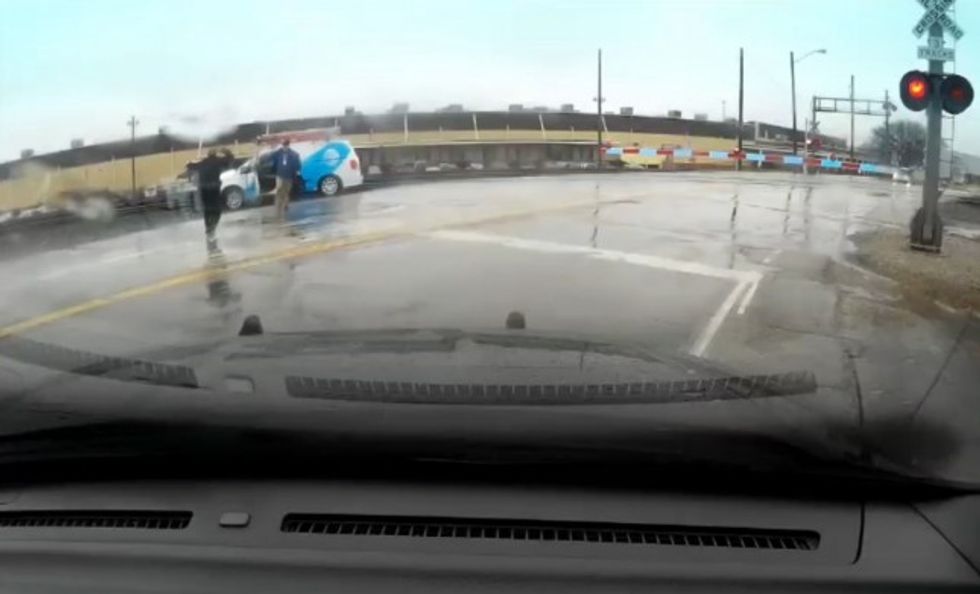 Image source: WKYC-TV
It was a wise move.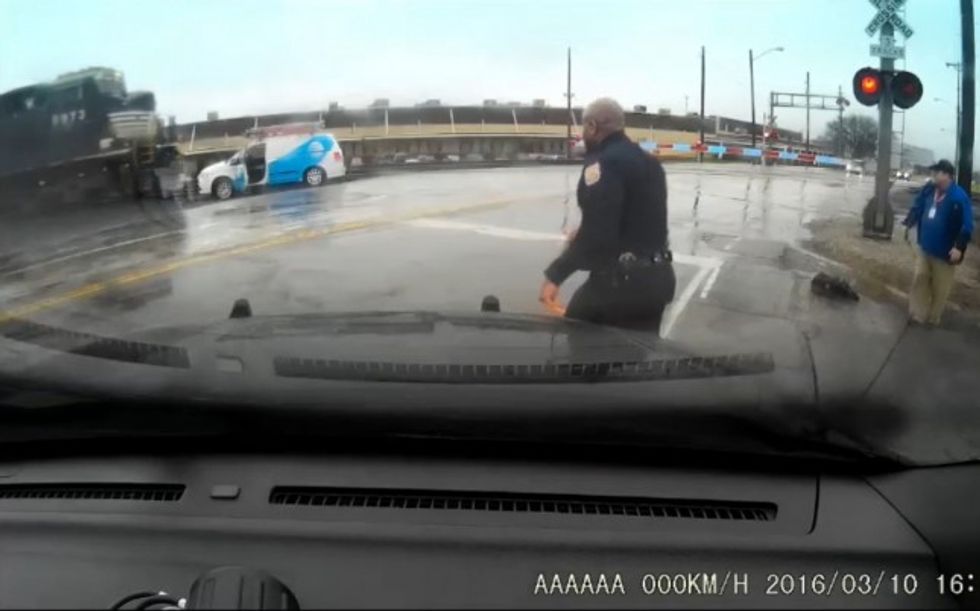 Image source: WKYC-TV
Seconds later a Norfolk Southern locomotive smashed into the van —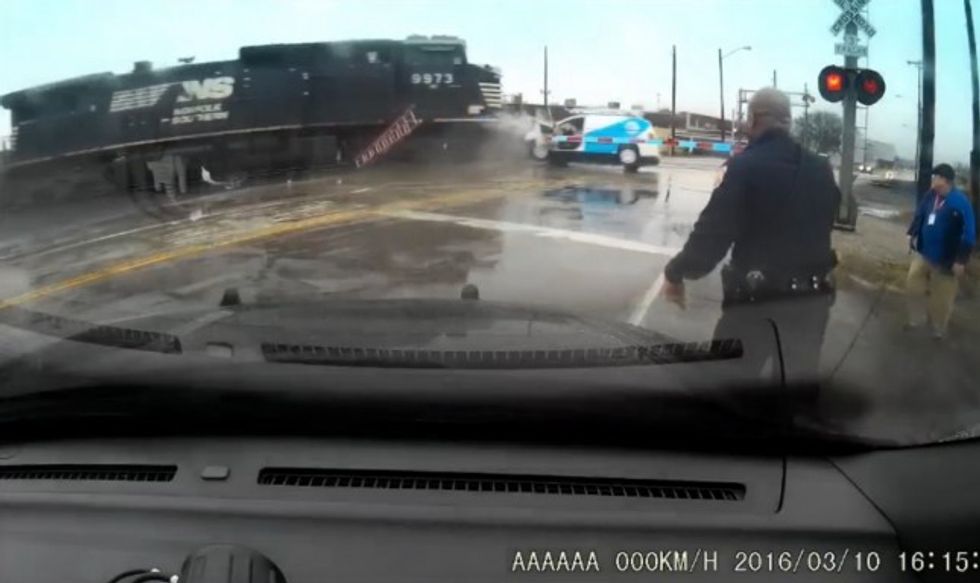 Image source: WKYC-TV
— sending it flying down the tracks before it became dislodged off to the side.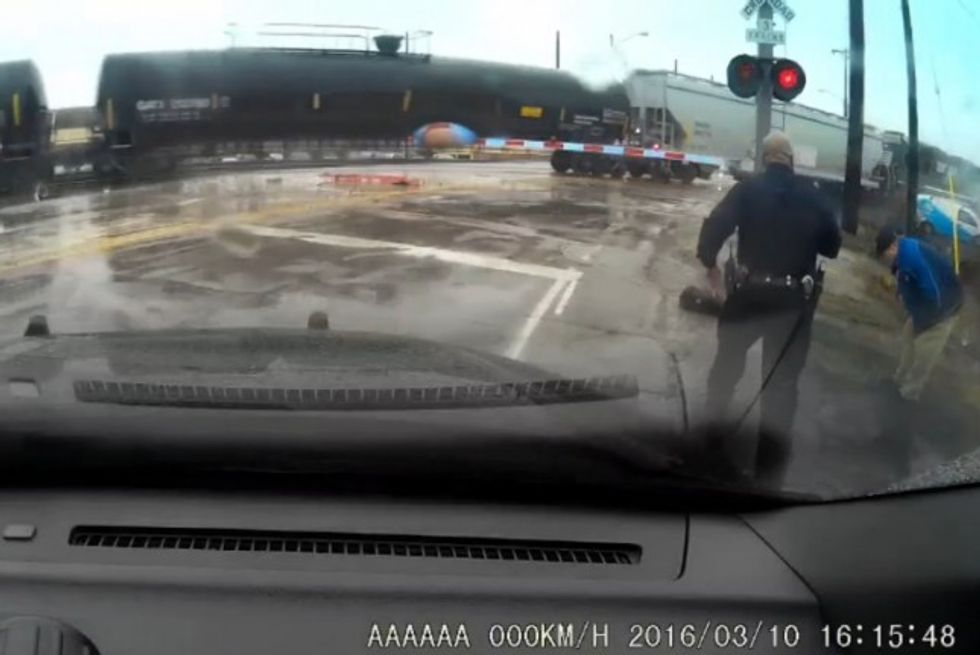 Image source: WKYC-TV
Boga was cited for a crossing lights violation after last Thursday's incident, WKYC reported — though he may have been a tad more upset over about how his bosses would react to their obliterated vehicle.
Here's the clip: