Members of Congress called for Gina McCarthy, administrator of the Environmental Protection Agency, to step down for her failure to respond to the Flint, Michigan, water crisis. But the White House asserted that the agency might have never had a better head.
The House Oversight and Government Reform Committee held a hearing into the Flint situation, where McCarthy defended herself over the lack of oversight regarding the lead-contaminated water supply.
Oversight Chairman Jason Chaffetz (R-Utah) told McCarthy, "You had the opportunity. You had the presence. You had the authority. You had the backing of the federal government, and you did not act when you had the chance. … You want to do the courageous thing? You too should step down."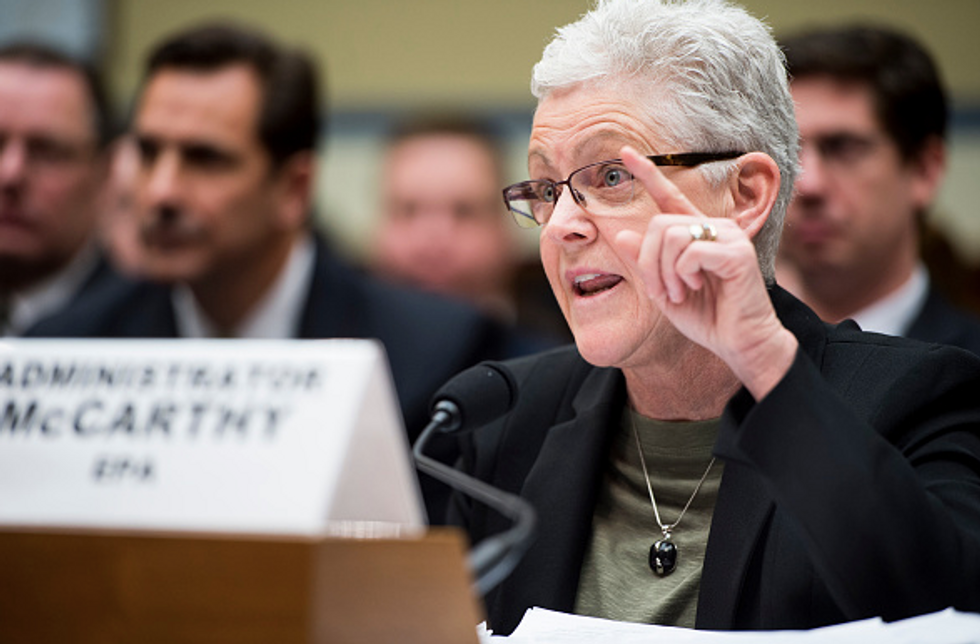 EPA Administrator Gina McCarthy testifies during a House Oversight and Government Reform Committee hearing on lead-contaminated drinking water in Flint, Michigan, Thursday. (Bill Clark/CQ Roll Call)
Others members made similar demands of the administrator, who reportedly knew about the problems with the Flint water supply months before but did not notify the public.
Asked if President Barack Obama still had confidence in McCarthy, White House press secretary Josh Earnest said, "Absolutely."
"You have seen the EPA, at the direction of Administrator McCarthy, take aggressive action to ensure the health, well-being and safety of citizens in Flint, but also citizens all across the country," Earnest said.
"If you take a look at the record she has compiled over the last few years as the administrator of the EPA, there is a strong case to make that America has never had a better administrator of the Environmental Protection Agency than Gina McCarthy," Earnest added.
During the hearing, McCarthy told lawmakers that in July 2015, the EPA was aware of elevated lead levels in Flint. But she said the Michigan Department of Environmental Quality, or MDEQ, assured the EPA it was under control.
"Since that point in time, MDEQ slow-walked everything they needed to do," McCarthy added. "That precluded us from being able to jump in to the rescue."
Still, Rep. John Mica (R-Fla.) said, "I hear calls for resignation; I think you should be at the top of the list."