Chicago White Sox first baseman Adam LaRoche has announced plans to retire after the team's president, Kenny Williams, asked him not to bring his son to work every day.
Williams told LaRoche that allowing kids in the clubhouse every day could potentially become "something that can get out of hand, according to WMAQ‑TV.
So LaRoche apparently decided to walk away.
Thank u Lord for the game of baseball and for giving me way more than I ever deserved! #FamilyFirst

— Adam LaRoche (@Adam LaRoche) 1458074287.0
LaRoche will leave a $13 million salary.
LaRoche reportedly brought his 14-year old son Drake to the team's clubhouse with him on an everyday basis throughout the 2015 season.
"[Drake is] very welcome just as all our players kids are and always have been, really," Williams told WMAQ. "I mean our policy is not changing. The thing I asked for in this particular situation was for it to be not an everyday thing and to dial it back."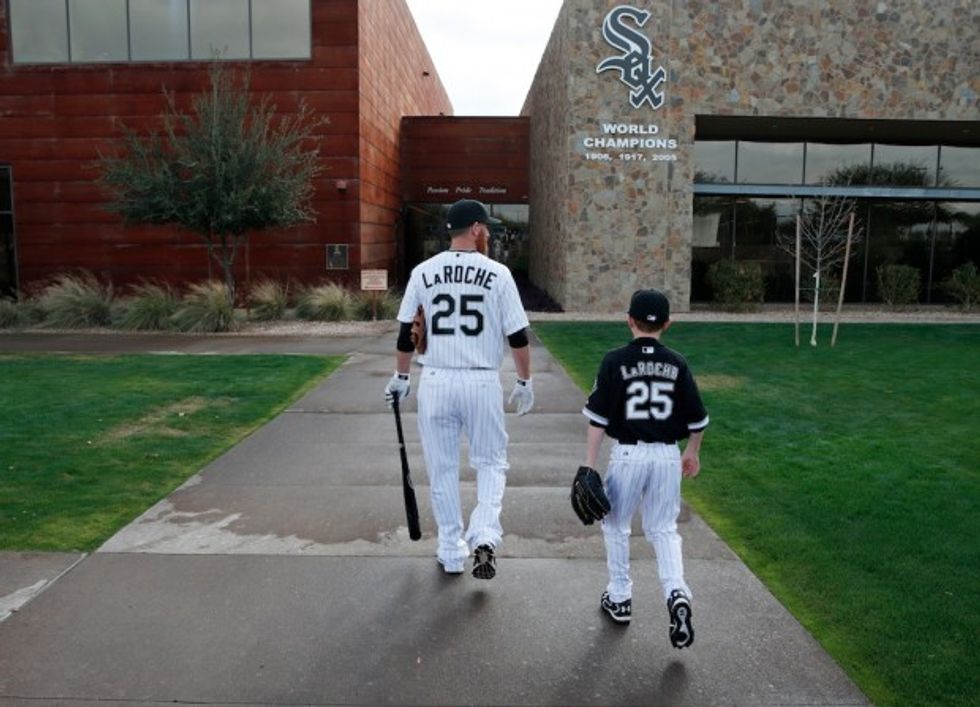 In this Feb. 28, 2015, file photo, Chicago White Sox's Adam LaRoche, left, and his son Drake walk to the White Sox's clubhouse during a photo day before a baseball spring training workout in Phoenix. Told to cut down his son's time in the clubhouse, LaRoche took a different path: He said he planned to retire and walk away from a $13 million salary. White Sox President Kenny Williams confirmed Wednesday, March 16, 2016, that he twice asked LaRoche in the last week to "dial it back" with his 14-year-old son. (AP Photo/John Locher, File)
Williams said that LaRoche has signed his retirement papers, but the team has yet to file them with the league.
"He may," Williams said when asked if LaRoche might reconsider. "He was encouraged to think about it for a couple of days and get back to us."
More from ESPN:
---