BRUSSELS (TheBlaze/AP) -- BRUSSELS (AP) -- The main fugitive from Islamic extremist attacks in Paris in November, Salah Abdeslam, has been arrested in Belgium's capital after four months at large, French police officials said Friday.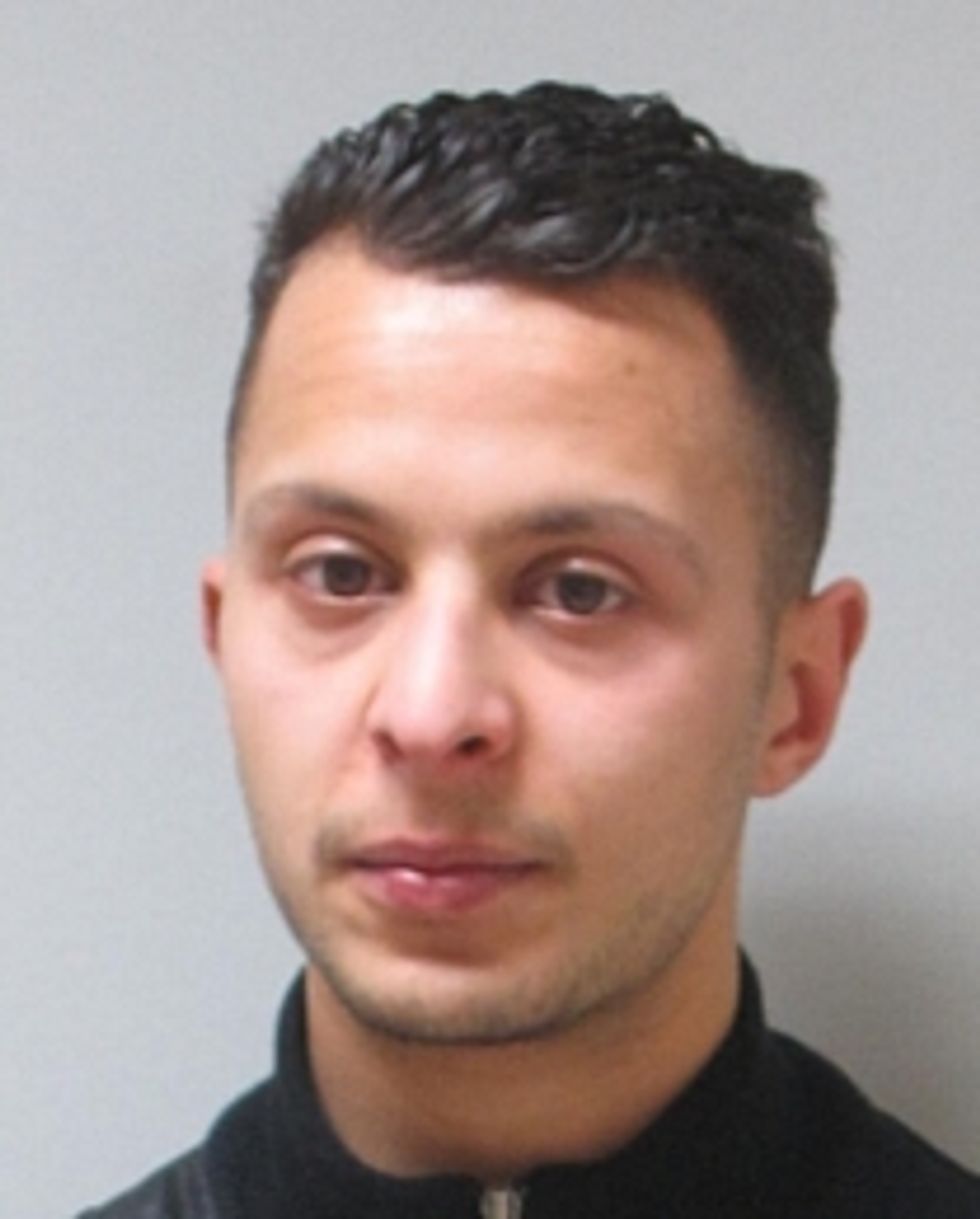 This is a an undated handout image made available by Belgium Federal Police of Salah Abdeslam who is wanted in connection to the November 13 attacks in Paris. (Belgium Federal Police via AP)
The officials told The Associated Press that he was arrested Friday in a major police operation in the Brussels neighborhood of Molenbeek.
"We got him," Theo Francken, France's minister for asylum and migration, reportedly confirmed.
Both officials are in contact with people involved in the operation and spoke only on condition of anonymity because they were not authorized to speak publicly about an ongoing operation.
Abdeslam, 26, was among the attackers who killed 130 people at a rock concert, the national stadium and cafes on Nov. 13 in Paris.
In addition to Abdeslam, the whereabouts of two Paris attack suspects remains unknown, including fellow Molenbeek resident Mohamed Abrini and a man known under the alias of Soufiane Kayal.
Police said they are still searching for another suspect who is holed up in a house that is just a few dozen meters (yards) from two schools, he added.
Helmeted police with riot shields have cordoned off the area and two explosions were heard.
Friday's caputure of Abdeslam comes after Belgian authorities say they found his fingerprints in an apartment raided earlier this week in another Brussels neighborhood.
Video later emerged purportedly showing part of the dramatic operation:
In that raid, a man believed to have been an accomplice of Abdeslam - Mohamed Belkaid - was shot dead, Belgian prosecutors say. But two men escaped from the apartment, one of whom appears to have been Abdeslam.
Federal prosecutor Eric Van der Sypt said it was possible Abdeslam had spent "days, weeks or months," in the apartment.
Abdeslam fled Paris after the Nov. 13 attacks. Most of the Paris attackers died that night, including Abdeslam's brother Brahim, who blew himself up. Brahim Abdeslam was buried in the area Thursday.
Brussels-born Salah Abdeslam, a childhood friend of suspected ringleader Abdelhamid Abaaoud, is believed to have driven a group of gunmen who took part.
The Islamic State group claimed responsibility for the attacks, in which Belgian nationals played key roles.
On Tuesday, a joint team of Belgian and French police showed up to search a residence in the Forest area of Brussels in connection with the Paris investigation, and were unexpectedly fired upon by at least two people inside. Four officers were slightly wounded.
An occupant of the residence was shot dead by a police sniper as he prepared to open fire on police from a window. Police identified him as Belkaid, 35, an Algerian national living illegally in Belgium.
A Kalashnikov assault rifle was found by his body, as well as a book on Salafism, an ultraconservative strain of Islam. Elsewhere in the apartment, police found an Islamic State banner as well as 11 Kalashnikov loaders and a large quantity of ammunition, the prosecutor said.
Belgian authorities initially said Belkaid had no known background in radical Islamic activities. But Friday afternoon, prosecutors issued a statement saying he was "most probably" an accomplice of Abdeslam who had been using a fake Belgian ID card in the name of Samir Bouzid.
A man using that ID card was one of the two men seen with Abdeslam in a rental car on the Hungarian-Austrian border in September.
Four days after the Nov. 13 Paris attacks, the same false ID card was used to transfer 750 euros ($847) to Hasna Ait Boulahcen, Abaaoud's niece. Both Ait Boulahcen and Abaaoud died afterward in a police siege.
Abdeslam slipped through a police dragnet to return to Brussels after the bloodbath in Paris, and though the target of an international manhunt, has not been found since.
In January, Belgian authorities said one of his fingerprints was found alongside homemade suicide bomb belts at an apartment in another area of Brussels. Belgian prosecutors said it wasn't known whether he had been at the address in the Schaerbeek district before or after the Paris attacks, or how long he had spent there.
---