Video footage has emerged that appears to show Donald Trump's campaign manager grabbing a protester's collar during the Republican presidential candidate's Saturday rally in Arizona just weeks after the campaign manager was accused of assaulting a Breitbart reporter at a press conference.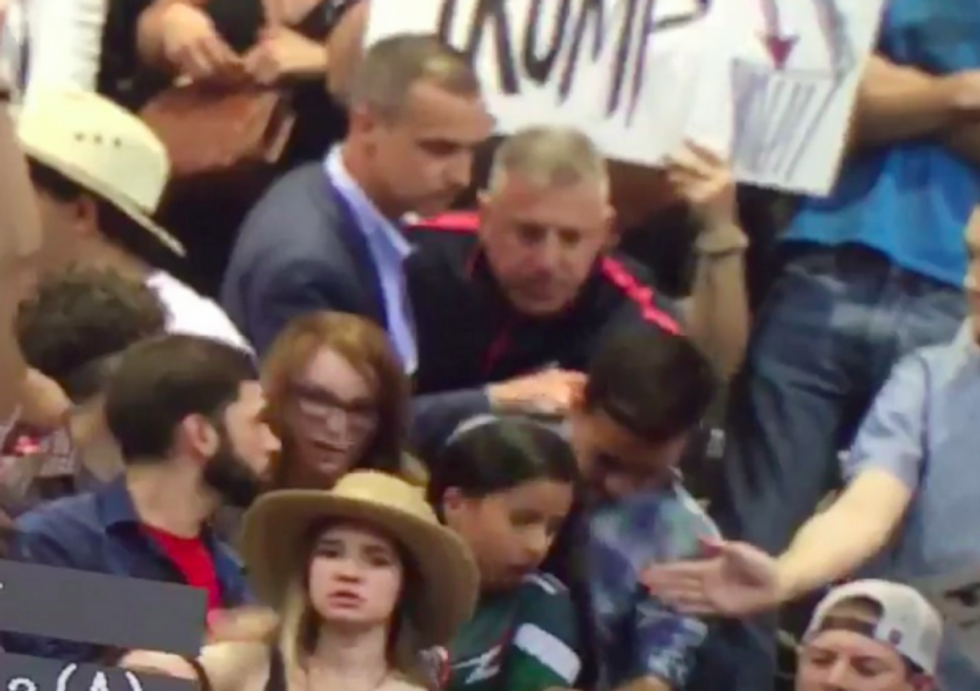 Image source: Jacqueline Alemany's Twitter
In this video clip, Corey Lewandowski appears to be grabbing a Trump protester by his collar and pulling him backwards into the crowd gathered at Trump's Arizona rally.
Trump's campaign issued a statement following the incident claiming that Lewandowski was not the one grabbing the protester by his collar.
This incident with Trump's campaign manager hearkens back to the police report filed by ex-Breitbart reporter Michelle Fields documenting her accusations against Lewandowski for allegedly manhandling her at a press conference on March 8. Fields later resigned alongside Breitbart's former editor-at-large, Ben Shapiro, in protest against Breitbart News' handling of the situation.
—
Follow Kathryn Blackhurst (@kablackhurst) on Twitter