Thanks to Project Green Light, a partnership between Detroit police and local gas stations that sends high-definition surveillance footage straight to police headquarters, authorities were able to obtain clear images from new video released of a shooting Sunday. The female suspect has since been detained, WJB-TV reported.
Police obtained the real-time footage of a shooting that occurred at a Mobil gas station on Detroit's west side, which is also one of eight Project Green Light gas stations.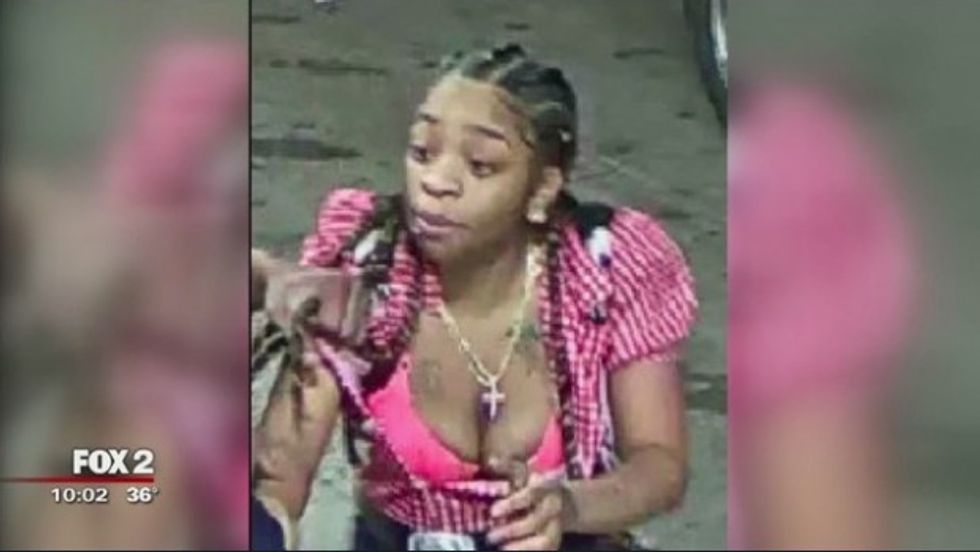 Image source: WJB-TV
"Huge success, exactly what we had hoped for," Detroit Police Sgt. Michael Woody said of Project Greenlight. "We're going to see you, and we're going to see you clearly."
The surveillance video shows two cars in a parking lot where a heated argument transpired. The female suspect can be seen going into a blue Dodge Charger, apparently grabbing a gun and putting it in her skirt. Investigators had requested the media show only the shooter's face in the surveillance footage.
Seconds later, the woman approached the second car, a Grand Prix, and fired multiple times, striking the driver multiple times. Police told WJB the injuries are not life-threatening.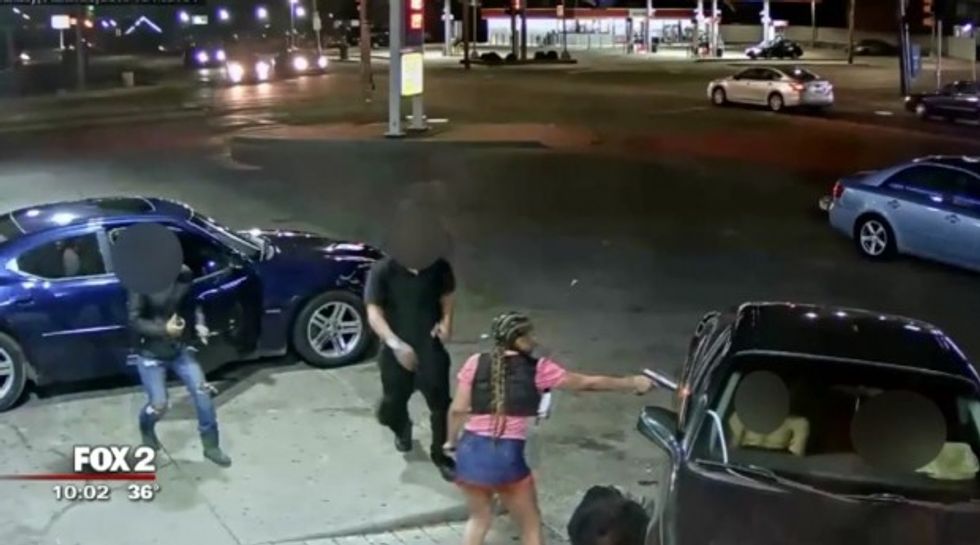 Image source: WJB-TV
The driver in the Grand Prix then moved his vehicle, striking one of the men from the blue Charger and knocking him down. After this, a man from the Grand Prix successfully wrestled the gun away from the shooter before both cars took off abruptly.
The suspect's name has not yet been released, though Sgt. Woody said she was arrested about a mile from her house as she was preparing ready to leave town.
(H/T: WJB-TV)