Generally speaking, a burger joint is probably the last place one would go to get a low-calorie bite.
Instead of altering its menu to accommodate an increasingly health-conscious public, one Arkansas restaurant decided it would offer a different option to dieting diners.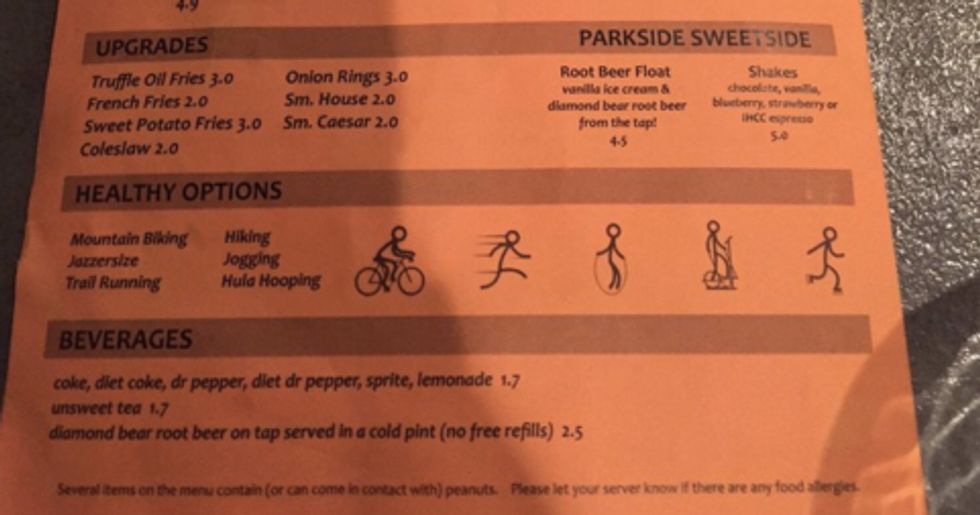 Image source: Yelp
Parkside Public in Rogers, Arkansas, has a wide range of piled-high sandwiches, loaded hot dogs, "dirty" fries and, of course, burgers. But featured at the bottom of the menu is a list of "healthy options" — all free of charge: Mountain biking, jazzersize, trailing running, hiking, jogging and hula hooping.
Anticipating that some would not find the joke as hilarious as others, the restaurant did include a "Lawn and Garden" section with a variety of salads to satisfy leaner palates: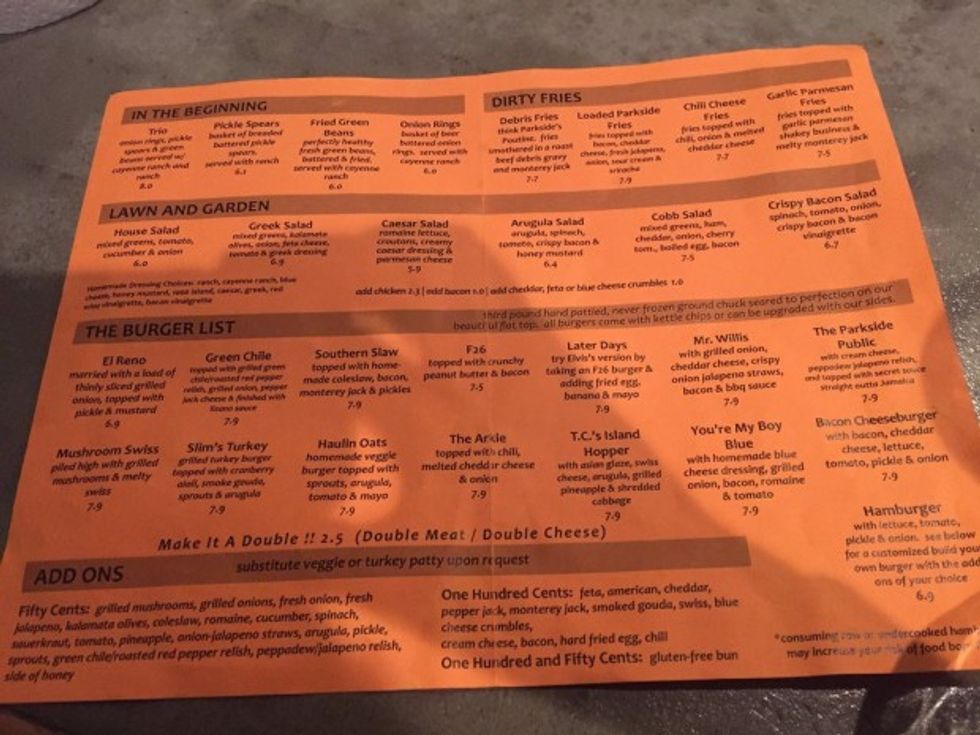 Image source: Yelp
Well played, Parkside Public.
—
Front-page image via Shutterstock