In the wake of the deadly attacks in Brussels that left at least 34 dead and nearly 200 injured, radio host Glenn Beck claimed that the Islamic State is not, in fact, "radical Islam."
Instead, the conservative firebrand argued that the attacks being carried out in the name of Islam are actually "traditional Islam" and that it is people like Dr. Zuhdi Jasser, a conservative Muslim-American who advocates the separation of mosque and state and opposes "political Islam," who are truly "radical."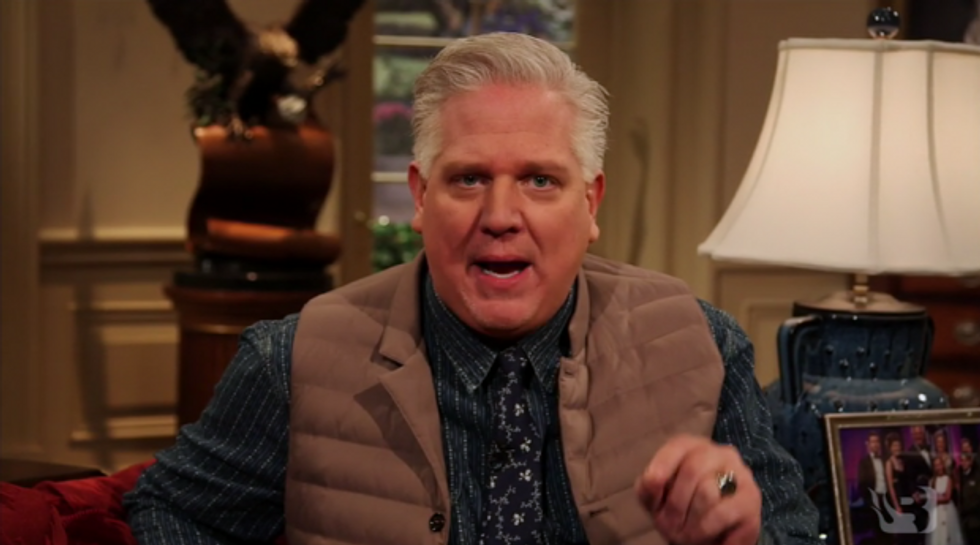 Glenn Beck discusses Tuesday's terrorist attacks in Brussels on The Glenn Beck Radio Program. (Image source: TheBlaze TV)
"I'm tired of hearing people say that this is radical Islam," Beck said Tuesday on The Glenn Beck Radio Program. "No, it's not. This is traditional Islam."
According to Beck, "radicals" are Muslims who "want to change the basic fundamental aspects of the way Islam has been practiced in the Middle East for over 1,000 years."
"The reason why I know those are radicals," Beck contended, "is because the vast majority over in the Middle East and all those who have power, all those who are the clerics in the Middle East, want to kill people like Zuhdi Jasser."
Beck compared Muslim reformers like Jasser to Protestant Christian reformer Martin Luther.
"They are the radicals exactly the way that Martin Luther was the radical at the time he nailed his demands up on the door of the church," he said. "He was a radical Christian. Now we look at him as a great Christian, a great Christian theologian."
"But he was a radical at the time," Beck added. "That's why the church, the power, wanted to kill him."
Shortly after the deadly attacks in Belgium, Islamic State sympathizers took to social media to warn of more to come: "What will be coming is worse," the widely circulated message read.
Complimentary Clip from TheBlaze TV The full episode of The Glenn Beck Program, along with many other live-streaming shows and thousands of hours of on-demand content, is available on just about any digital device. Click here to watch every Glenn Beck episode from the past 30 days for just $1!
—
Follow the author of this story on Twitter: