It's illegal in the United Kingdom to eat human flesh — but that didn't stop one man from finding out what it might taste like while apparently not breaking any laws.
In a clip from the BBC series "Secrets of Everything," which was uploaded to YouTube Saturday, presenter Greg Foot embarks on a mission you have to see to believe.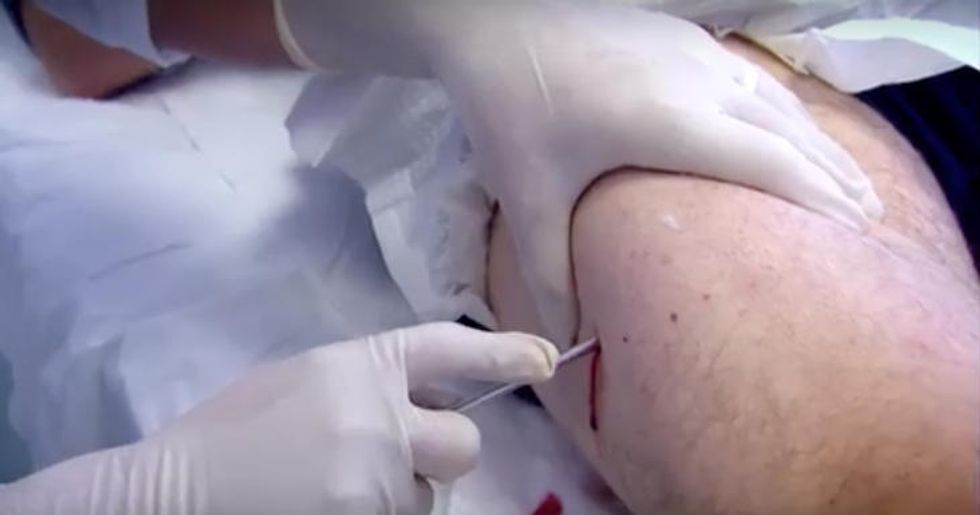 Image source: YouTube
In the video, Foot has a piece of muscle removed from his own leg. From there, his muscle tissue is cooked and then placed in front of him to smell — the idea being that if he likes the way it smells, he might also like the way it tastes.
"Actually, that smells quite nice," Foot said.
Foot never actually tasted the samples, but he did prepare a burger consisting of a combination of meats that is, perhaps, the "closest" to human meat he could get.
Foot said it was "a lot richer than pork or chicken" and likened it to "beef and ale stew or something."
"You know what? It's pretty good," Foot concluded.
(H/T: Mashable)
–
Follow the author of this story on Twitter and Facebook: