A cellphone camera documented the tense moments when a shirtless man stalked the aisle of a Los Angeles train Saturday, harassing and threatening passengers.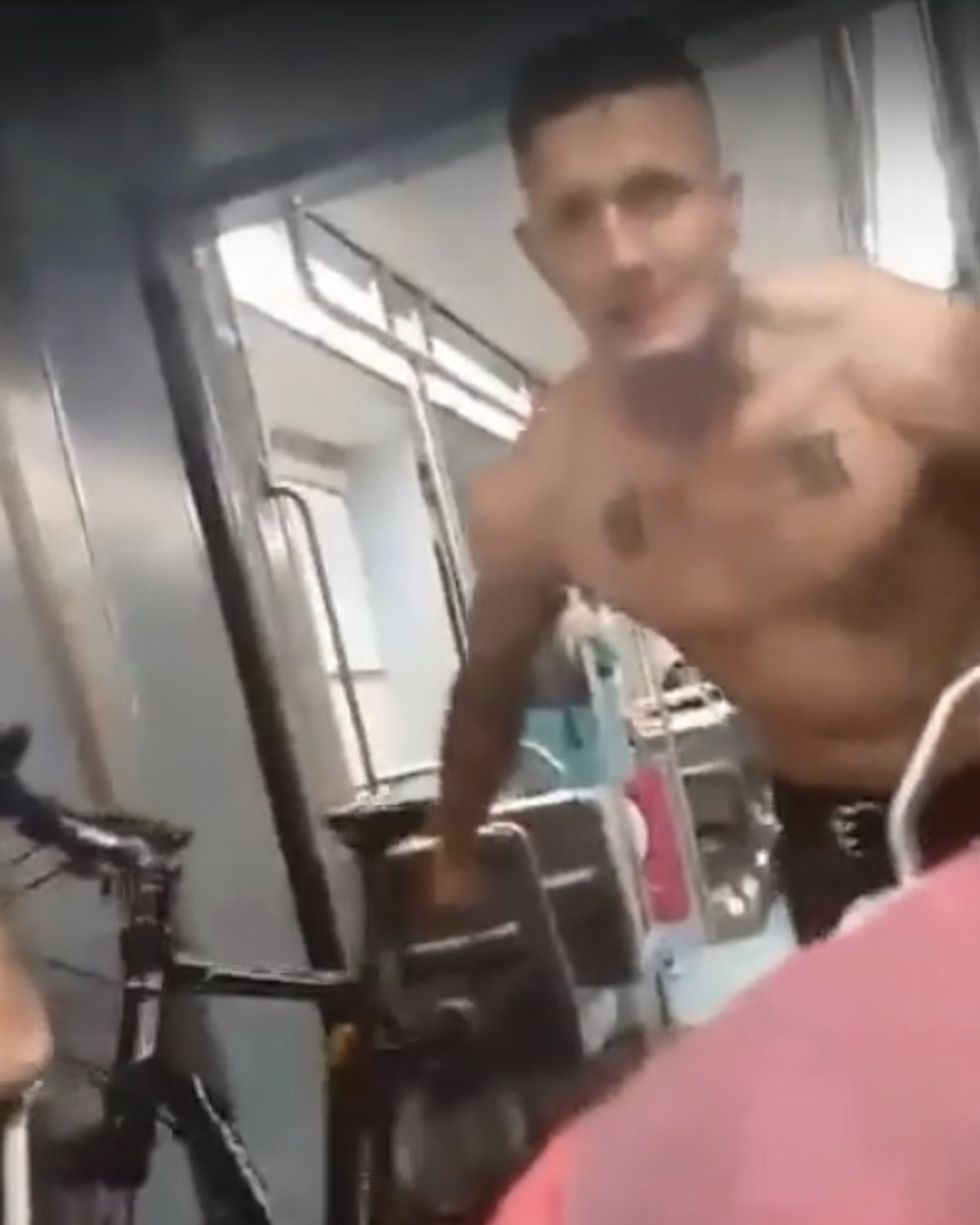 Image source: YouTube
He got in the face of a few of them, once slapping the wheel of a bicycle another passenger was holding and appearing to attempt to fight with yet another rider.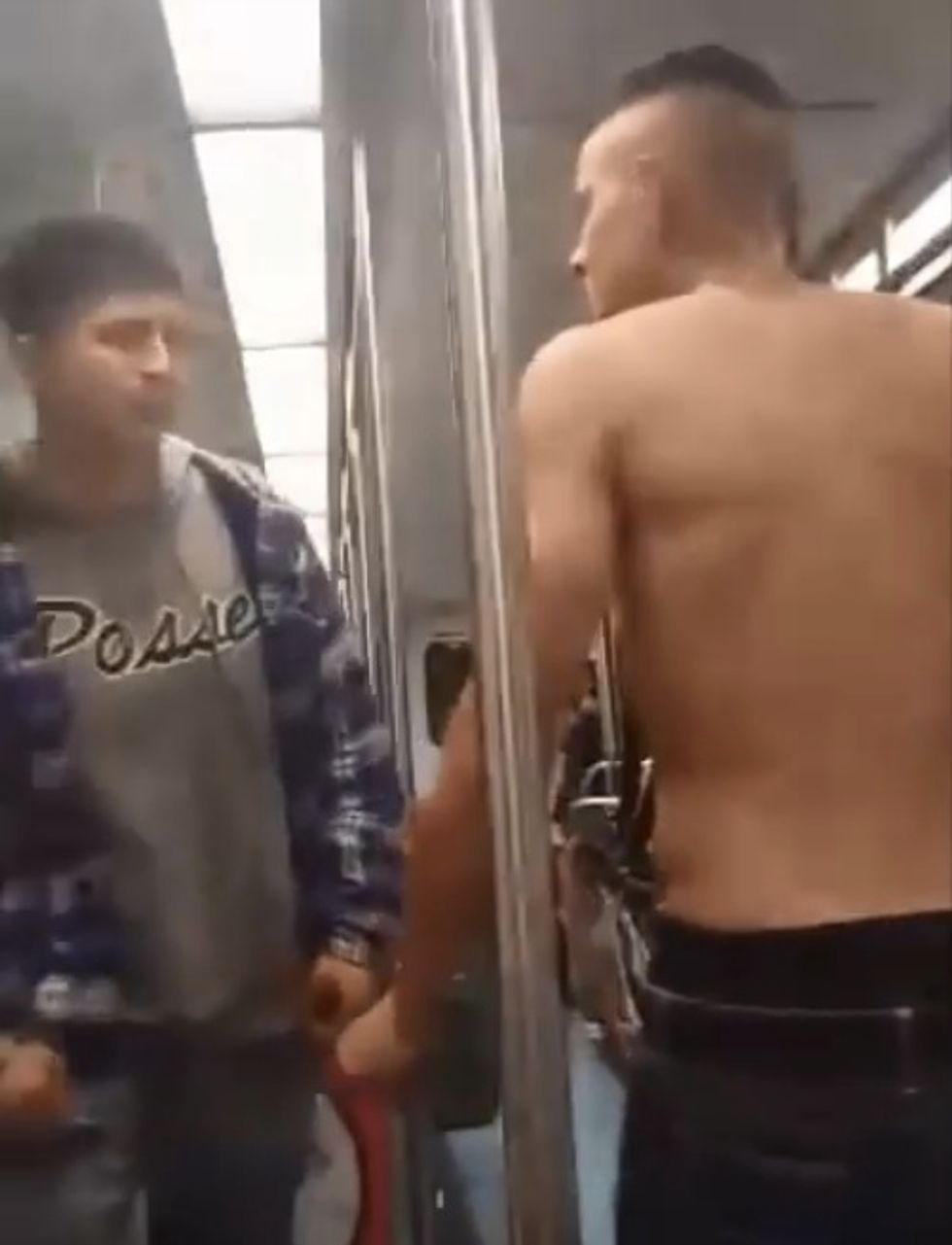 Image source: YouTube
But just about when things looked like they would get dangerous, a different passenger was seen stepping into the camera frame behind the shirtless man — and what he did next got the clip going viral.
Adrian Kaczmarek — a fitness trainer — placed the 25-year-old troublemaker in what KNBC-TV identified as a "rear-naked chokehold."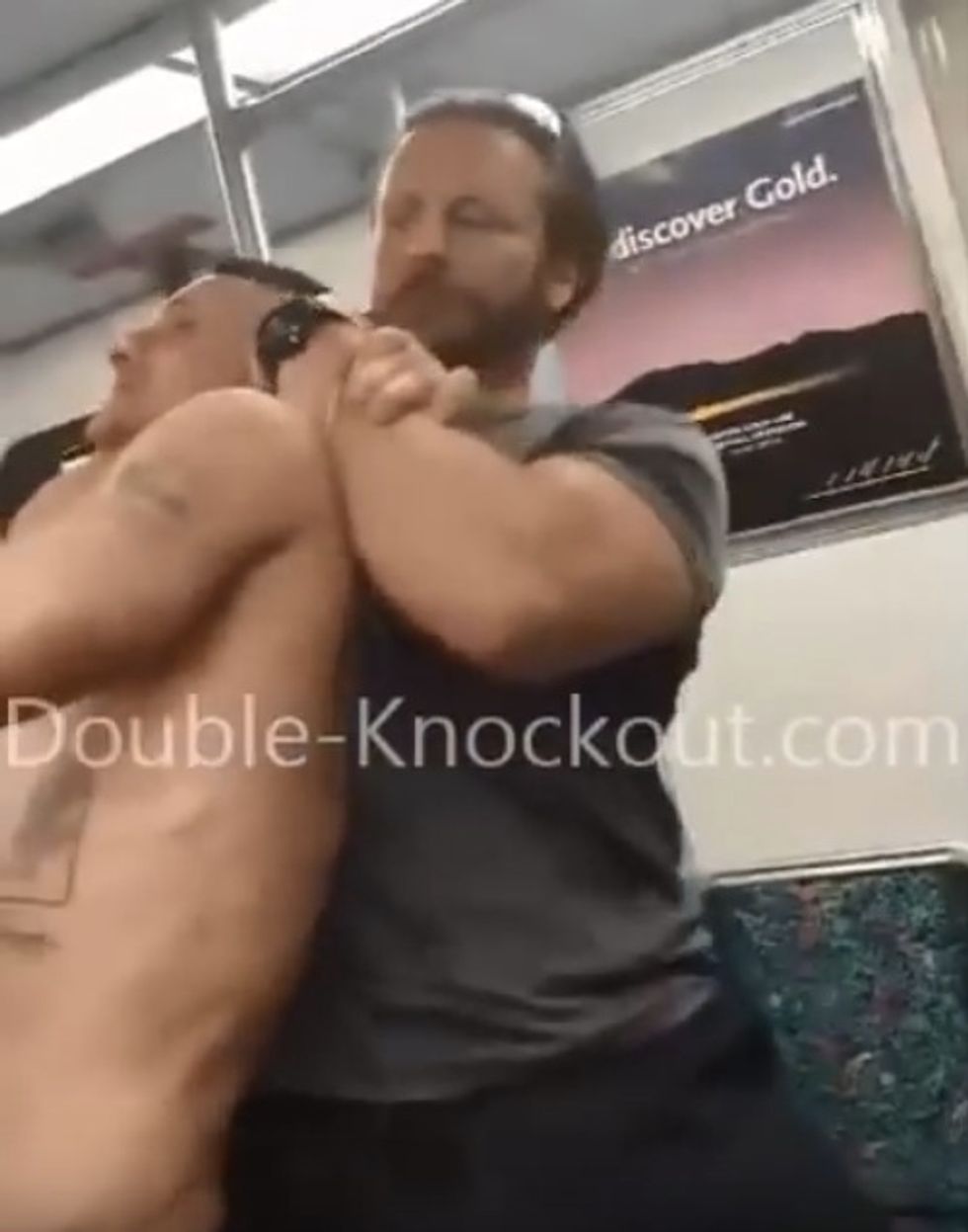 Image source: YouTube
The incident was over in seconds, with Kaczmarek moving backward toward a seat, sitting down and then letting the assailant fall to the floor.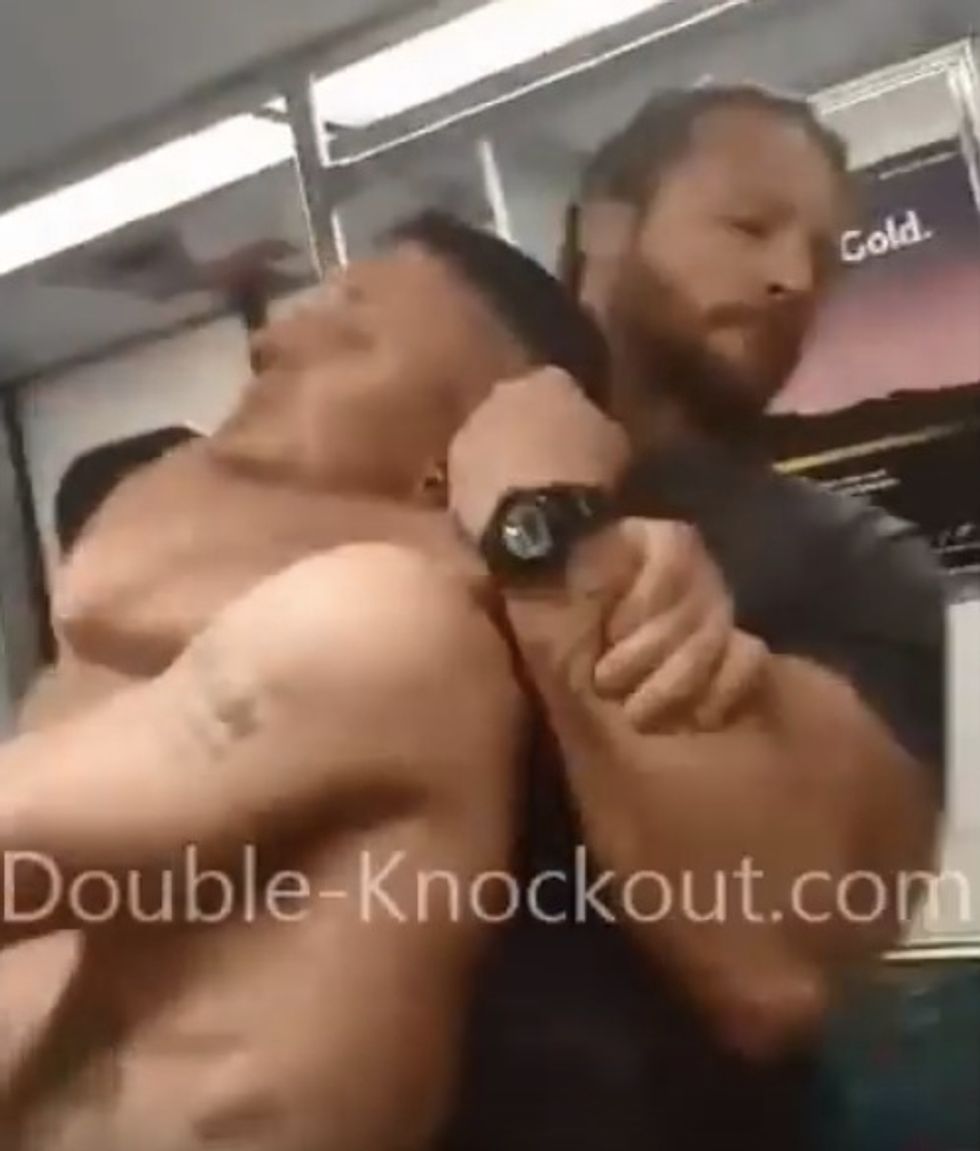 Image source: YouTube
"I wasn't sure if he had a knife or if he had a gun," the 32-year-old told KNBC. "When I finally saw it escalating to the point where he was obviously getting physical and people were getting pushed around and the whole thing is about to explode, I thought the best thing to do was go over there and subdue him."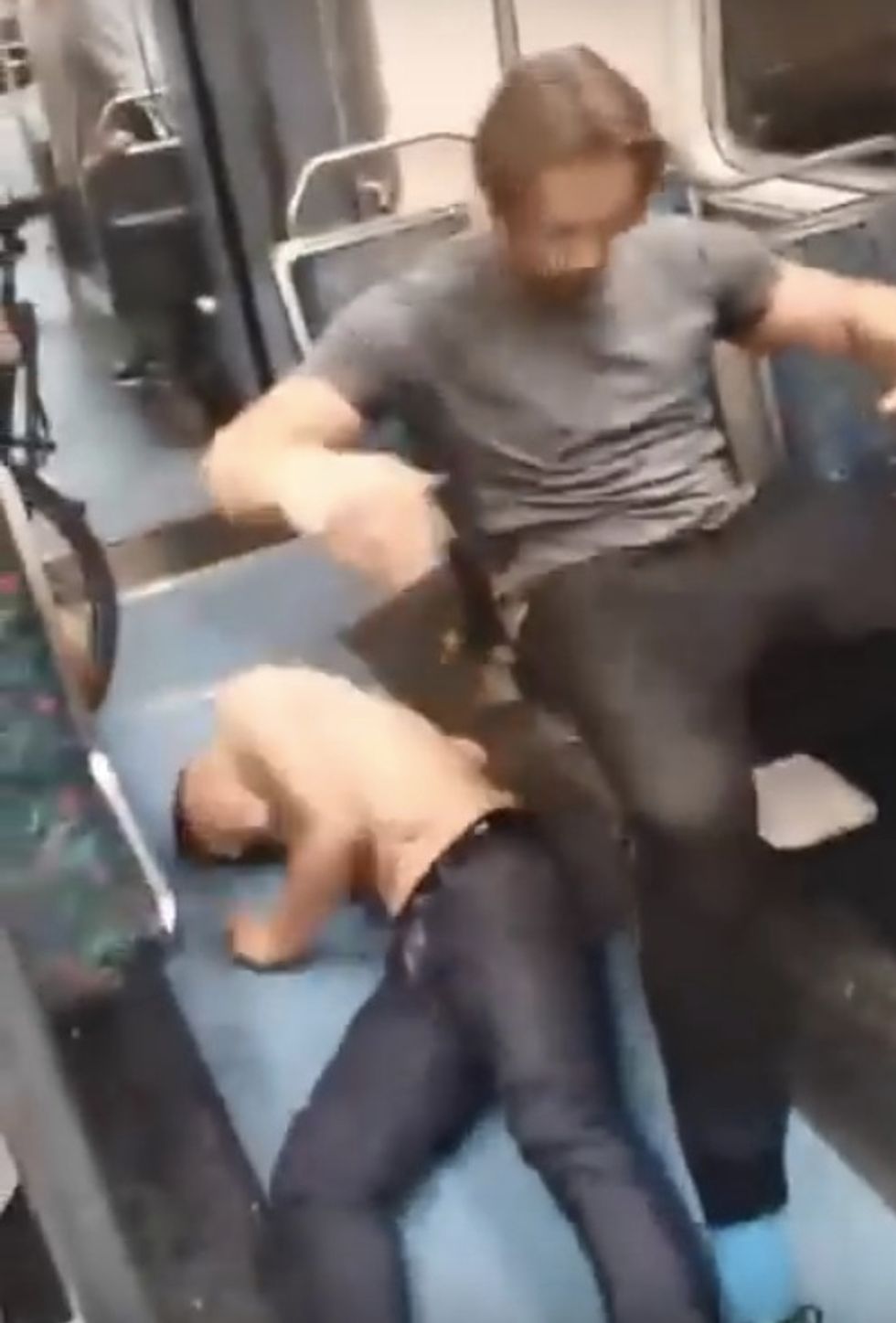 Image source: YouTube
Kaczmarek told KNBC the idea is to wait for the subject to "go limp," release and "he comes to within a few seconds."
But he was ready for that, too, standing up as the troublemaker began moving again; so Kaczmarek simply put his foot on the man's chest and told him to "stay down."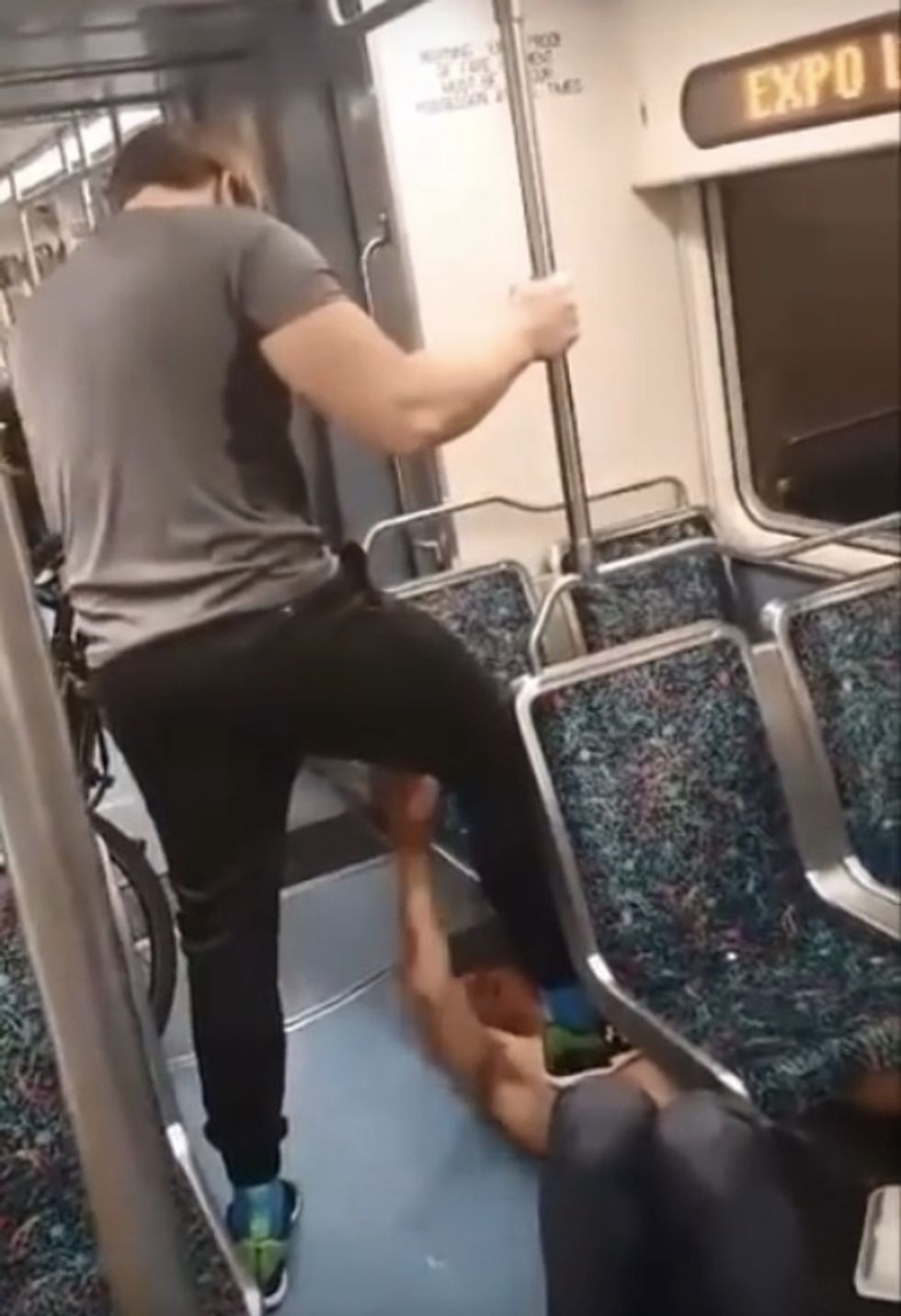 Image source: YouTube
Once a transit officer arrived, Kaczmarek told KNBC the female officer was concerned about putting cuffs on the troublemaker because he was struggling violently under the bodybuilder's foot. So he said he held the officer's handcuffs, rolled the assailant and cuffed him for her.
"Got a nice little citizen's arrest for the first time in my life," he told the station, adding that he also received a standing ovation, along with people calling him a hero.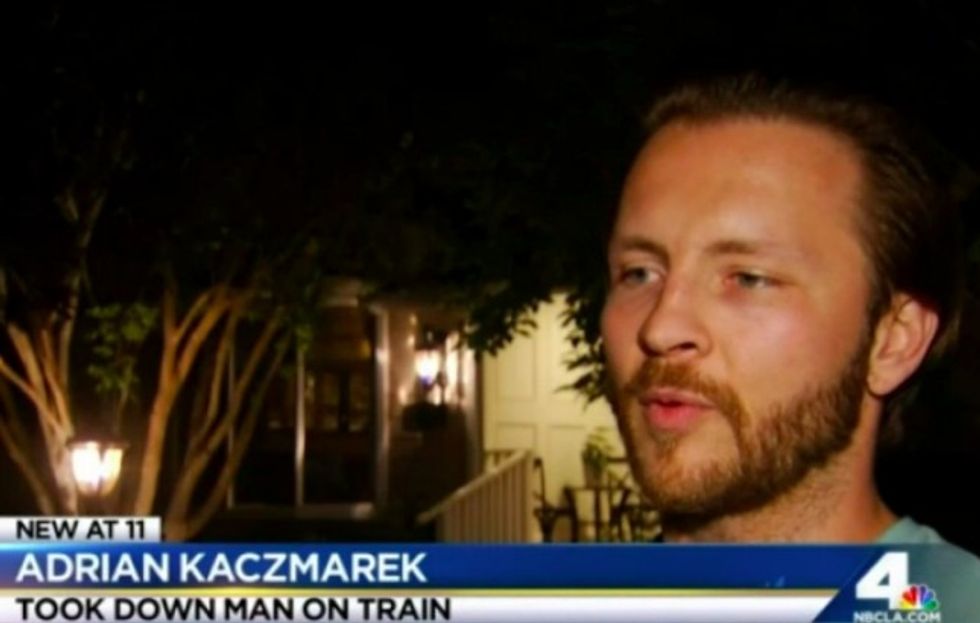 Image source: KNBC-TV
"It felt good to be able to do so," Kaczmarek told KNBC, noting that he's lived in Los Angeles only for five years and learned the ways of streets growing up in New York City.
The shirtless man was arrested on suspicion of being under the influence of a controlled substance, authorities told the station.
This story has been updated.
(H/T: Daily Mail)