A YouTube video showing what happens when a single match is lit from a square-shaped platform of 6,000 matches has gone viral since it was first posted last week.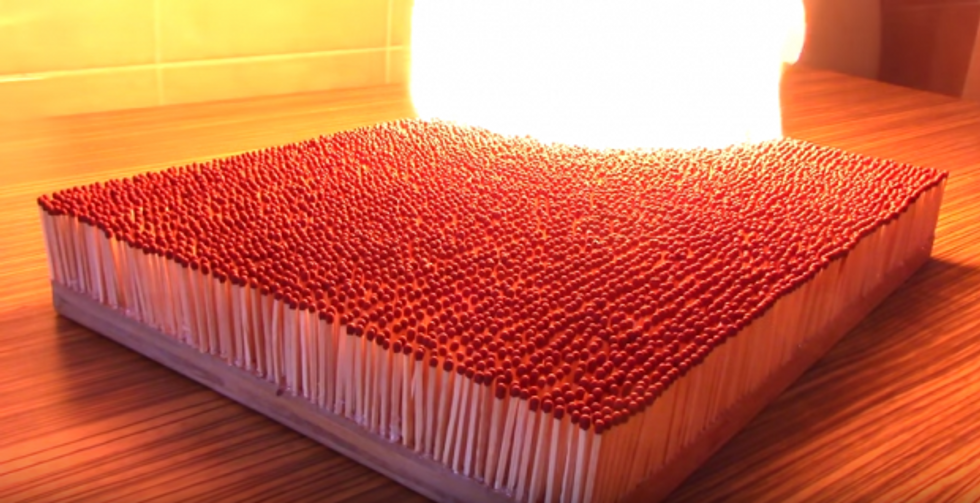 Image source: YouTube
The video, which was uploaded to the HTD YouTube channel on March 14 and has been viewed more than 8.2 million times, includes the captions, "6000 Match Chain Reaction - Amazing Fire Domino!!!" The clip begins with someone lighting the first match before stepping back as the flames slowly spread outwards and sweep across the 6,000-match formation.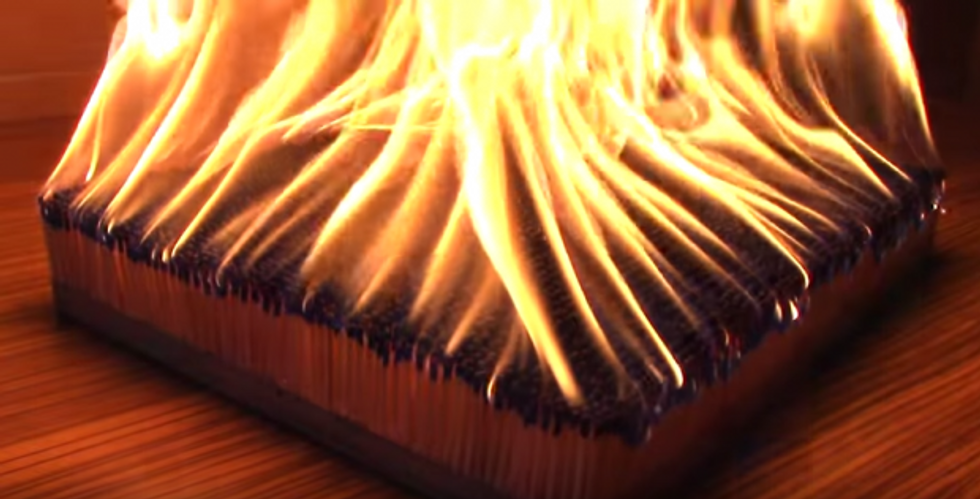 Image source: YouTube
The video, which is 14 minutes and 19 seconds long, covers the entire journey as the matches burst into flames before slowly dying out, one-by-one, until all that is left is a thick clump of limp, blackened matches.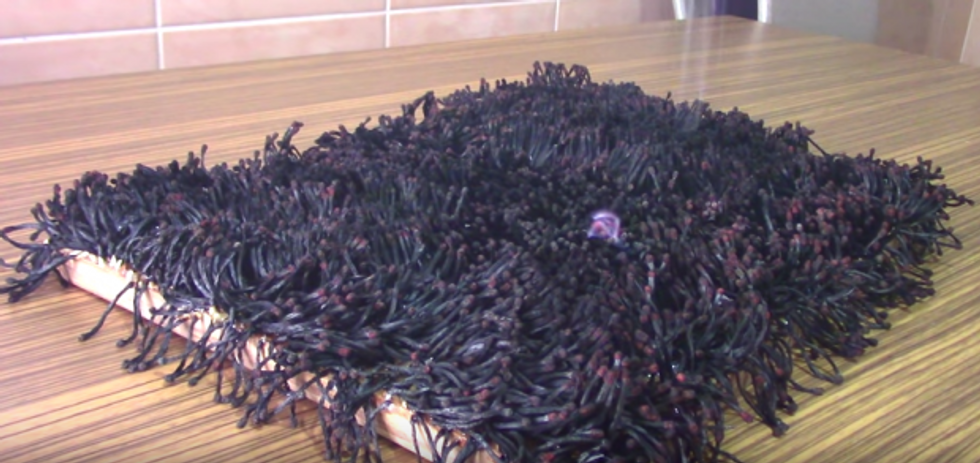 Image source: YouTube
Watch the entire video below.
(H/T: Huffington Post)
—
Follow Kathryn Blackhurst (@kablackhurst) on Twitter