Fox News' Jesse Watters took to the streets of New York City and asked random pedestrians what holiday is being celebrated Sunday and what it signifies — but a startling number of people appeared to have no clue.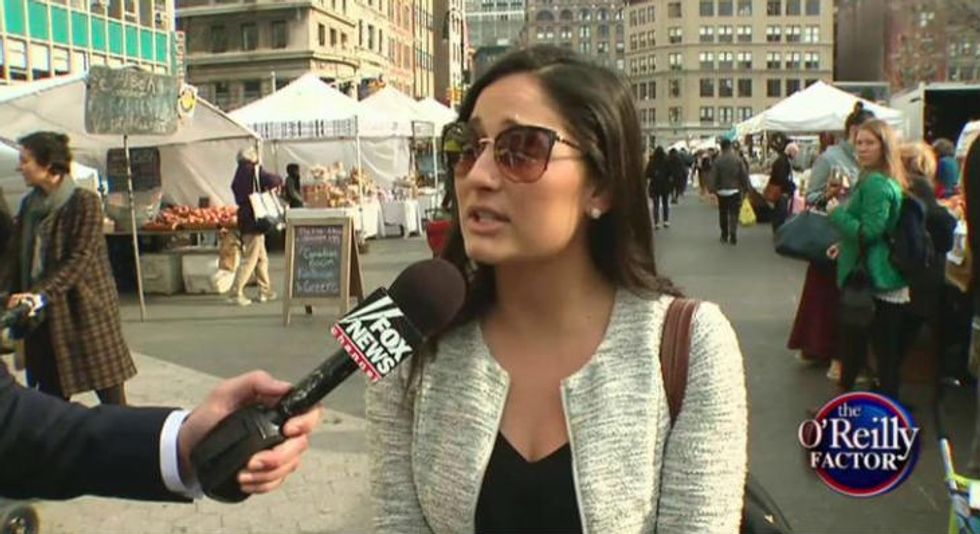 Image source: Fox News
Memorial Day? Passover? Father's Day? All of these were answers given by individuals trying to guess which holiday is on Sunday. And even some who answered correctly didn't know what Easter is about.
One woman said Easter is to celebrate when Jesus Christ was born. Another said she's "honestly not really sure." And yet another responded with "the beginning of a new mom opening the womb."
After Watters informed each of them that this weekend is Easter and that Easter is when Christians celebrate Jesus Christ's resurrection from the dead, Watters asked participants where Jesus' crucifixion occurred, to which one woman guessed, "Rome?" Others did correctly answer, "Jerusalem," however,
Bill O'Reilly noted at the conclusion of the segment that only about "50 percent" of people knew anything about this weekend or what it signifies, adding that while the video is "funny," it's also "sad."
—
Follow the author of this story on Twitter and Facebook: