House Intelligence Committee Chairmain Rep. Devin Nunes (R-CA) appeared on "Fox News Sunday" to discuss the attack on Brussels earlier this week and the potential threats facing the United States moving forward.
"The longer we don't take care of ISIS and Al Qaeda, the more that this threat will grow day-by-day," Rep. Nunes told Fox's Shannon Bream.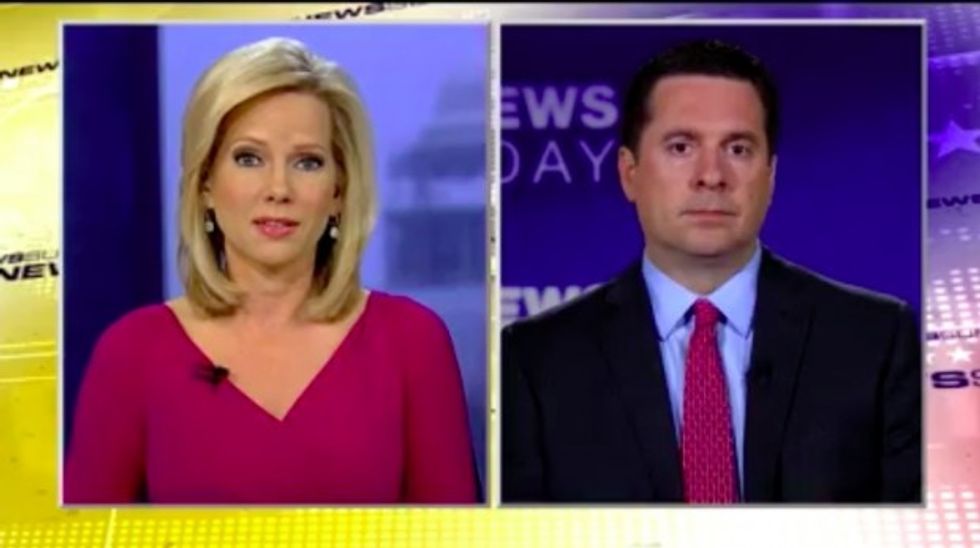 Image source: Fox News
Nunes suggested a "pause" in the acceptance of refugees as a temporary solution to national security concerns.
"I want to be clear," he continued, "that I do believe we need to accept refugees from around the globe, especially from places that are war-torn, that have dictators."
Congressman @DevinNunes: We need to pause the refugee program. The longer this goes unchecked, the threat grows. https://t.co/bgyKjKMV8I

— FoxNewsSunday (@FoxNewsSunday) 1459084098.0
Nunes stressed his belief that the United States should be a "beacon of light around the globe," but added that "at this point, the Congress has spoken very clearly that we need to pause on this program" in light of refugees flooding in from "potential ISIS or Al Qaeda-infested areas."
Watch:
Rep. Devin Nunes (R-CA), chair of the House Intelligence Committee, says "The longer we don't take care of ISIS and Al Qaeda, the more that this threat will grow day-by-day." Do you think the Administration is doing enough to fight ISIS? For the full interview, tune into the Fox News Channel at 2pm & 6pm EST.

Posted by Fox News Sunday on Sunday, March 27, 2016