Harrison Ford is auctioning off the leather jacket he wore as Han Solo in "Star Wars: The Force Awakens."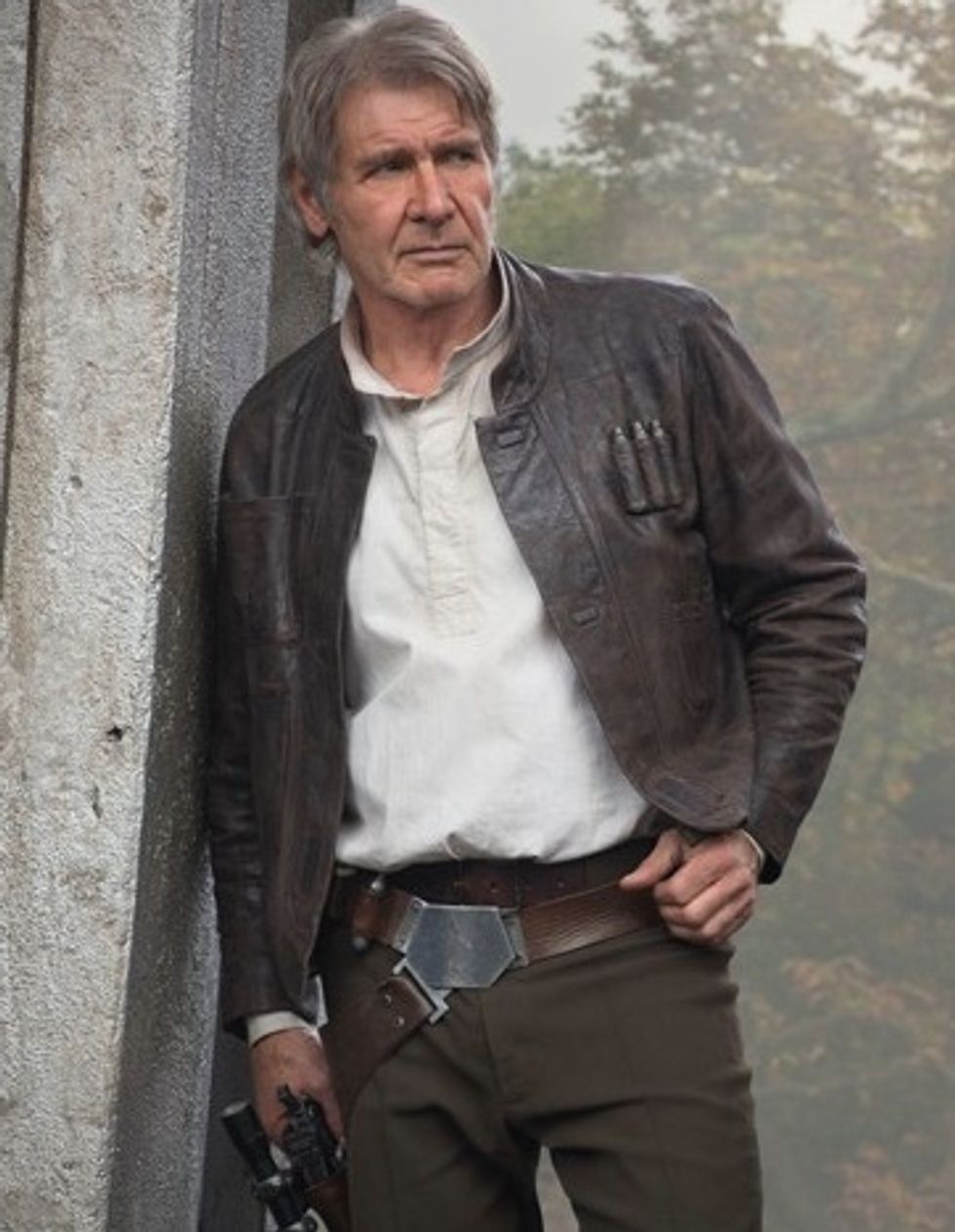 Image source: If Only
The predictable downside is the price tag: As of Monday afternoon, the jacket had already received a $25,000 bid on the auctioning website If Only.
The plus side: Proceeds from the custom-made jacket, autographed by Ford himself, will benefit the NYU Langone Center and its affiliate, FACES, or Finding A Cure for Epilepsy and Seizures.
Ford recently attended an event hosted by FACES, where he shared with tears in his eyes that his 26-year-old daughter, Georgia, has epilepsy, the New York Daily News reported.
"When you have a loved one who suffers from this disease, it can be devastating," Ford told the Daily News. "You know how it affects their lives, their future, their opportunities, and you want desperately to find mitigation. You want to find a way that they can live a comfortable and effective life."
The jacket was actually even referred to in "The Force Awakens," the latest installment in the Star Wars series.
In the film, Han Solo and Princess Leia, played by Carrie Fisher, reunite after a long time apart.
"Same jacket," Leia remarks, pointing at Solo's leather jacket.
"No, new jacket," Solo replies.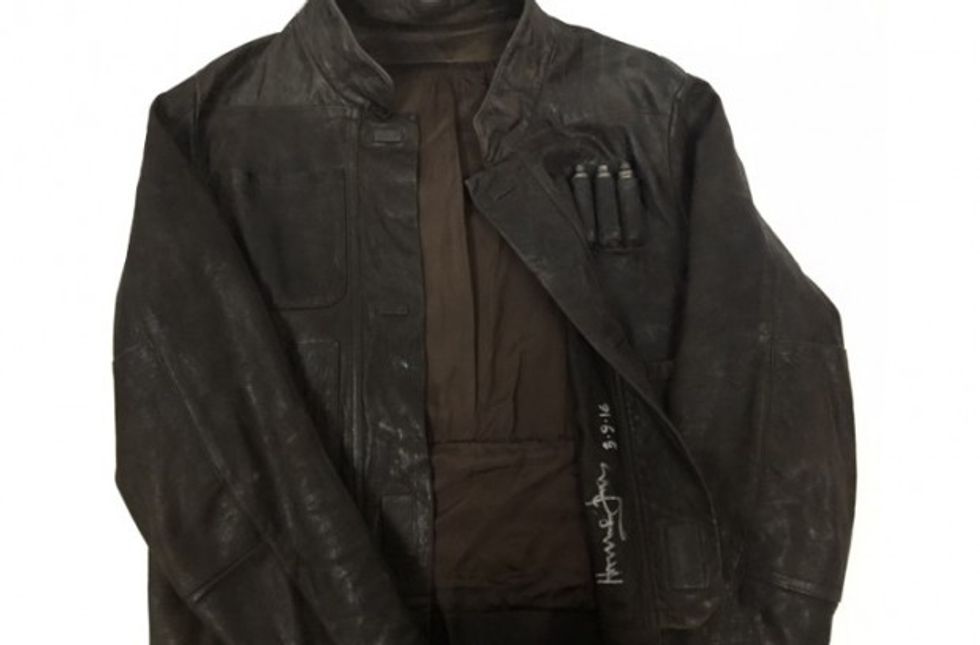 Image source: If Only
No cameo is insignificant for the film that shattered records when it raked in nearly $1 billion in U.S. box office sales, becoming the highest grossing domestic film of all time.
According to the If Only auction page, "FACES funds research to improve epilepsy care, advances new therapies, and fosters a supportive community for children, families and caregivers who live with the challenges of epilepsy."
The auction is open for another two weeks.