When "The View" co-host Michelle Collins asserted that Republican presidential candidate Ted Cruz lives by a "crazy moral code," she got an earful from actress Candace Cameron Bure, an outspoken Christian in Hollywood.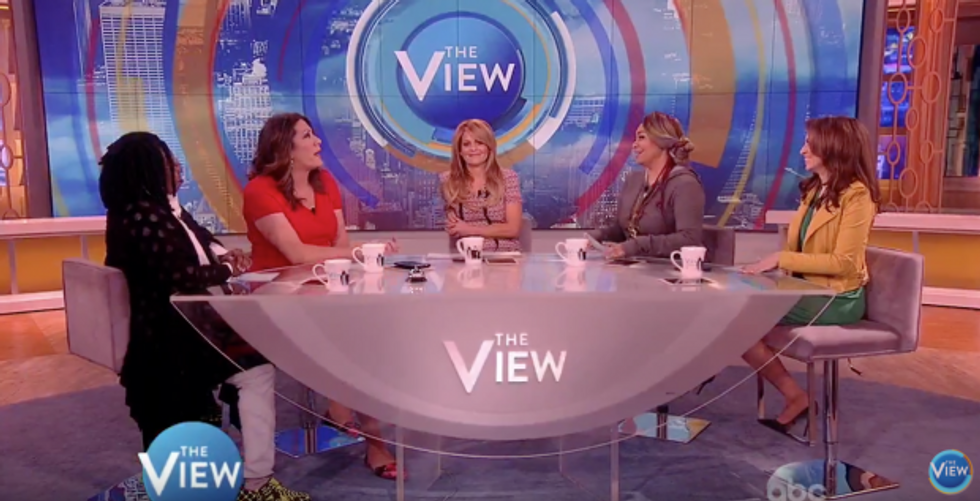 "The View"
Collins also said it would be "satisfying" if the National Enquirer report alleging Cruz has cheated on his wife turns out to be accurate.
Bure took offense to both statements.
"Crazy moral code?!" Bure said, pushing back strongly against the insinuation that Christian values are "crazy."
Collins quickly backtracked, telling Bure, "You have a point, actually." But she also repeated her desire to see Cruz be proven to be a cheater.
"Girlfriend, I love you but I am so disagreeing with you," Bure responded. "I can't find the humor in that. I don't find satisfaction in seeing anybody be ruined. I want to believe the best in people."
"Candace is a better person than me," Collins replied. "Someone like Ted Cruz, I would like to see him fall personally. He's not a good guy."
Watch the video via ABC below:
---