A 21-year-old Michigan woman and a 2-year-old child were pulled from Lake Michigan Monday afternoon following what police have ruled a suicide.
The Milwaukee Police Department received a call reporting the incident at around 3 p.m., WITI-TV reported.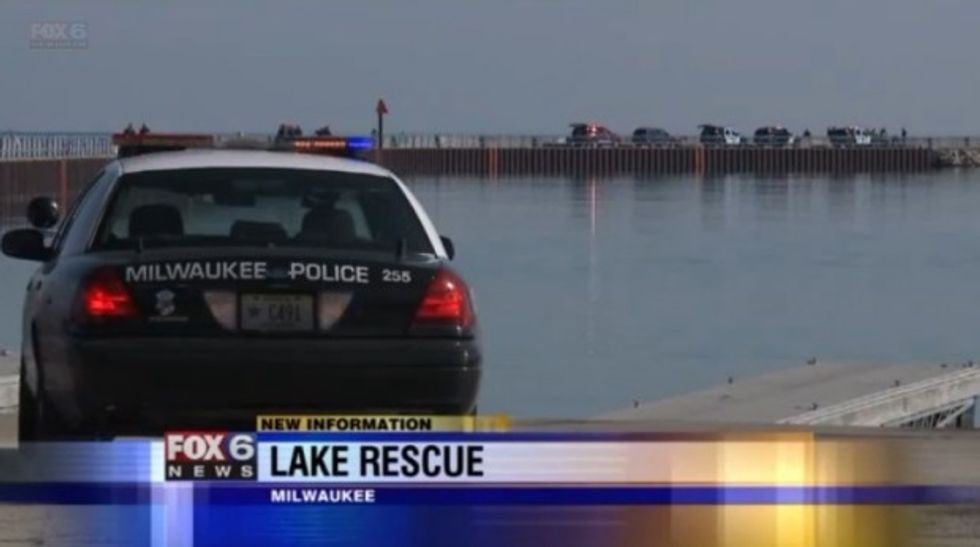 Image source: WITI-TV
Fishermen who watched the event unfold recalled seeing a woman climbing down a break wall and entering the cold lake water while holding the child. It appeared as if she was attempting to drown herself and the boy, they told police.
Fortunately for the child, the woman was not completely successful. After a perilous afternoon that shocked both bystanders and local officials, the boy is expected to live.
Officer Tobias Golembiewski with MPD's Harbor Patrol, who was the first person in the water, told WITI that when he pulled the woman and the child to shore, neither had a pulse.
"The (woman) was located approximately 10-15 feet off the sea wall. The baby was a little bit closer. Just trying to get to them as quickly as I could and get them to my cohorts up on the shore," Golembiewski said.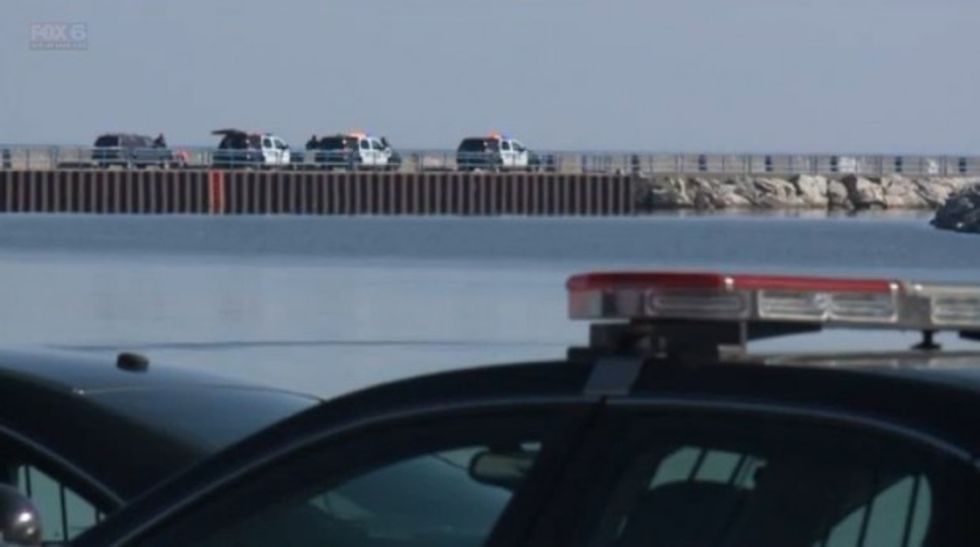 Image source: WITI-TV
"Both of them were in cardiac arrest when they were removed from the water. We were doing CPR and transported both of them to the hospital," Terry Lintonen with the Milwaukee Fire Department told WITI.
"It's heart-wrenching. It makes you feel chills to your bones," witness Renee Klofanda, who recorded a cell phone video of the child being rescued from the waters, told WITI.
The 21-year-old died at the hospital later that day, officials with the Milwaukee County Medical Examiner's Office told WITI. But the young boy, whose relation to the woman was not confirmed, made a miraculous recovery.
"Initially seeing the child in the water is always kind of shocking — but having to revive him, the greatest sound in the world is when he started crying again," Officer Tim Ptaszek said.
Watch: