A former security guard to Sir Elton John is suing the singer for sexual harassment.
Jeffrey Wenninger, who worked for John from 2002 to 2014, alleged in a lawsuit filed on Monday that the British singer attempted to grab his genitals "both over and under his clothing" and tried to "force his fingers between Plaintiff's buttock cheeks," TheWrap reported.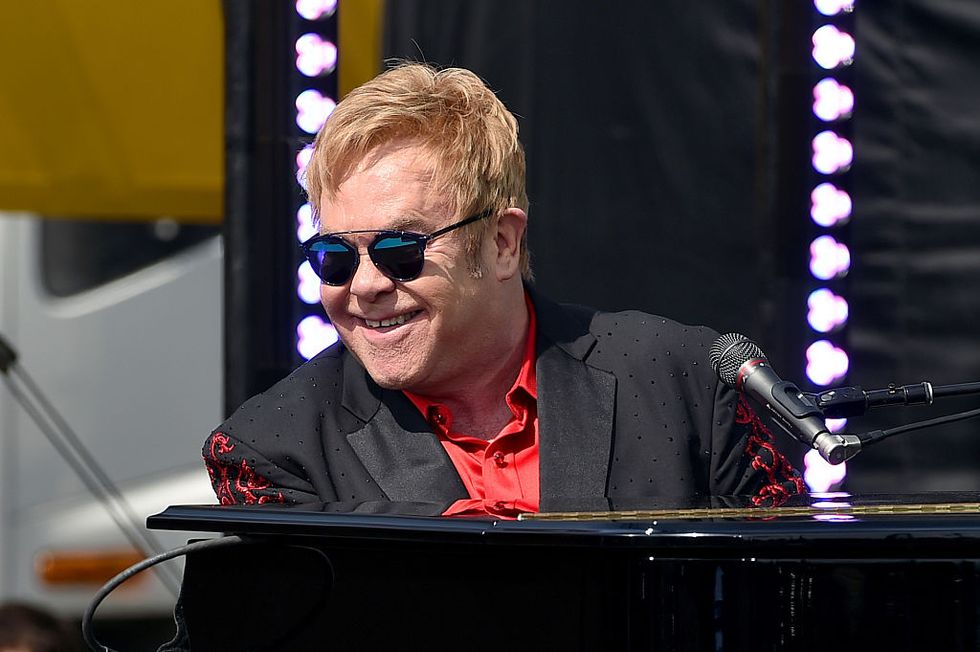 Elton John performs live on the Sunset Strip, on February 27, 2016, as a thank you to the City of West Hollywood for their support of the Elton John AIDS Foundation. The concert was streamed live on AOL.com and co-presented by AOL and BBVA. (Photo by Kevin Winter/Getty Images for AOL)
Wenninger said that while John allegedly groped him, he made statements like, "Get your todger out" and "Say hello to Uncle Elton." The former security guard also alleged that in April 2014, John twisted his nipples and said, "You have so many gay genes in you, they just haven't met up yet."
Wenninger claims he suffered "physical, mental and emotional injuries" in addition to "anguish, fright, nervousness, grief, anxiety, worry, shame and mortification" while the alleged sexual harassment took place. He also alleges that he suffered a loss of wages and income as a result.
The lawsuit, which is seeking unspecified damages, alleges John committed battery, sexual battery and sexual harassment.
A spokesman for John did not immediately return a request for comment.
But Orin Snyder, a spokesman for John's Los Angeles-based record company, Rocket Entertainment, denied the allegations in a statement released on Monday.
"This baseless lawsuit is brought by a disgruntled former security officer seeking to extract an undeserved payment. These claims are patently untrue and contradicted by numerous previous statements made by this plaintiff," Synder said, calling Wenninger's claims an "abuse of the legal system," the Daily Mail reported.
John, 69, is married to his husband, David Furnish, and the men have two children, Zachary and Elijah.
–
Follow the author of this story on Twitter and Facebook: