Actress Melissa Joan Hart, who is gearing up for the April 1 release of her new film "God's Not Dead 2," said in a recent interview that she believes that the separation of church and state has been taken "far beyond the freedoms this country was founded on."
Hart, the star of popular TV shows like "Melissa & Joey" and "Sabrina the Teenage Witch," said that she felt a calling to appear in the feature film and that she believes that "there are a lot of Christians being persecuted for their faith," according to the Chicago Sun-Times.
"In the past, mainstream Christians were members of what we could call the big powerhouse religion at the time — and may have been doing a fair amount of persecuting minority religions," she said, according to the outlet. "But now those Christians feel their faith is something that is trampled on or ignored. Now the tables have turned."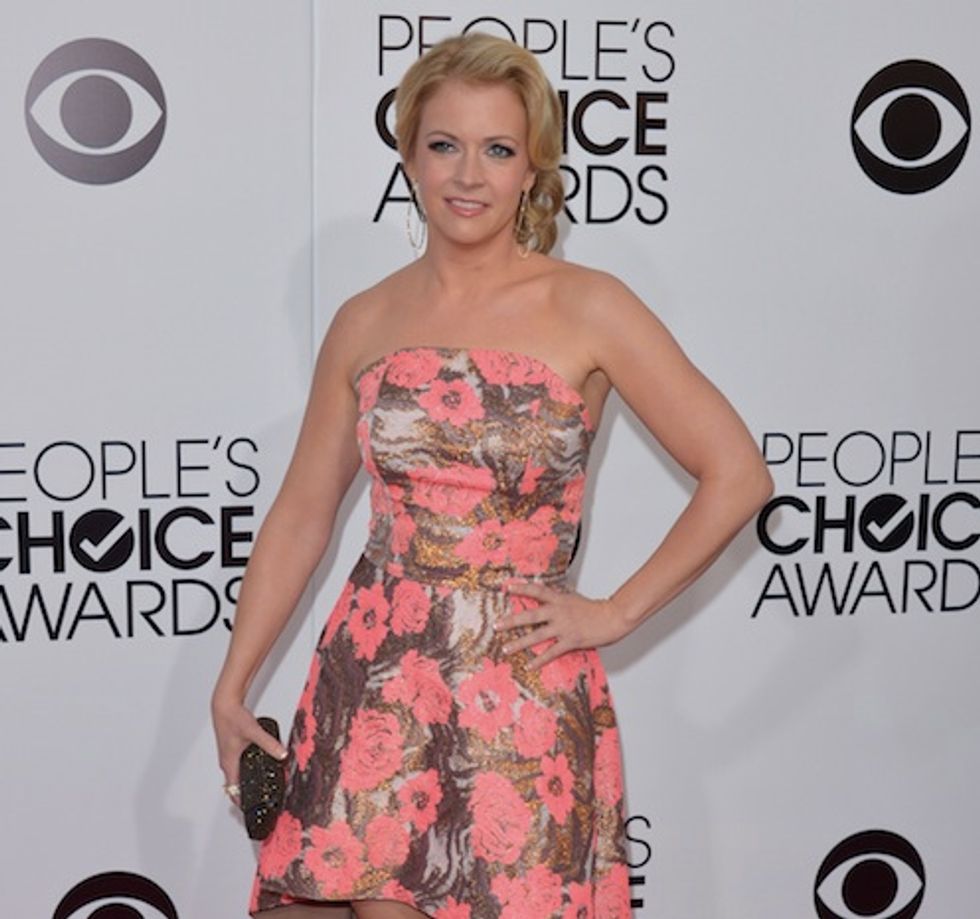 Melissa Joan Hart arrives at the 40th annual People's Choice Awards at Nokia Theatre L.A. Live on Wednesday, Jan. 8, 2014, in Los Angeles. (Photo by John Shearer/Invision/AP)
Hart, who is a Christian, also discussed the criticisms that she has faced throughout her career, first at the hand of Christians who disagreed with her portrayal of a witch on "Sabrina the Teenage Witch" and now from those who oppose the message of "God's Not Dead 2."
"For the longest time, while I played a witch on television, the Christian community attacked me for popularizing the magic aspects on that secular TV show," Hart said, according to the Chicago Sun-Times. "Now, it's the opposite. I'm getting grief for playing the good Christian woman who is being persecuted by the outside world!"
The actress is hoping that the film will inspire more respectful dialogue about religion's role in society.
Other actors have also been speaking out, sharing their own personal stories as well as their views on the film's narrative.
As TheBlaze recently reported, actor Jesse Metcalfe, who also stars in "God's Not Dead 2," revealed in an interview with FOX411 last week that he found God while seeking sobriety through Alcoholics Anonymous.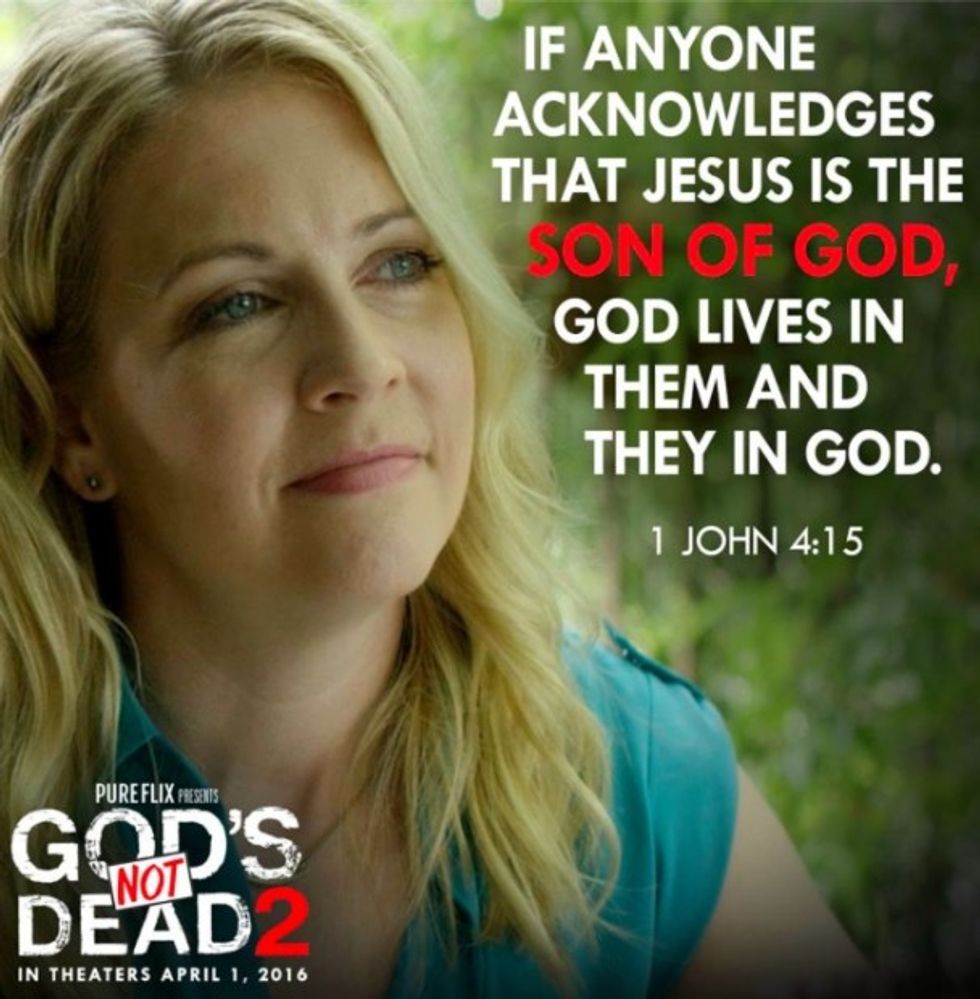 A promo image for "God's Not Dead 2" (Facebook/Pure Flix Entertainment)
"[Faith is] really important to me," the "Dallas" and "Desperate Housewives" actor told the outlet. "I really discovered a connection with a higher power and with God as I understand him probably five years ago when I got sober through the 12 steps of Alcoholics Anonymous."
It was back in 2007 that Metcalfe publicly admitted struggling with alcohol and entered rehab. He said at the time that prayer is what got him through the ordeal, describing how Alcoholics Anonymous was also greatly beneficial.
As TheBlaze has noted, the "God's Not Dead" franchise has received critiques by atheists since the first film's debut in 2014, but actor, producer and Pure Flix Entertainment founder David A.R. White recently dismissed some secularists' claims that the new movie is misleading and "full of fake Christian persecution," as one atheist blogger charged last year.
"It's an interesting thing, because, if it wasn't real, why do they get so offended by it?" White told TheBlaze earlier this month. "I don't think it would annoy people if it wasn't true."
He continued, "At the end of "God's Not Dead 1′ and even part two, we throw up about 50 different court cases that are dealing with similar issues right now."
Find out more about God's Not Dead 2″ here.
(H/T: Chicago Sun-Times)
--
Follow the author of this story on Twitter and Facebook: