When Brandon Shelley heard a knock at his apartment door Sunday afternoon, he saw a woman there that he'd seen before in his Moore, Oklahoma, neighborhood and thought nothing of opening the door.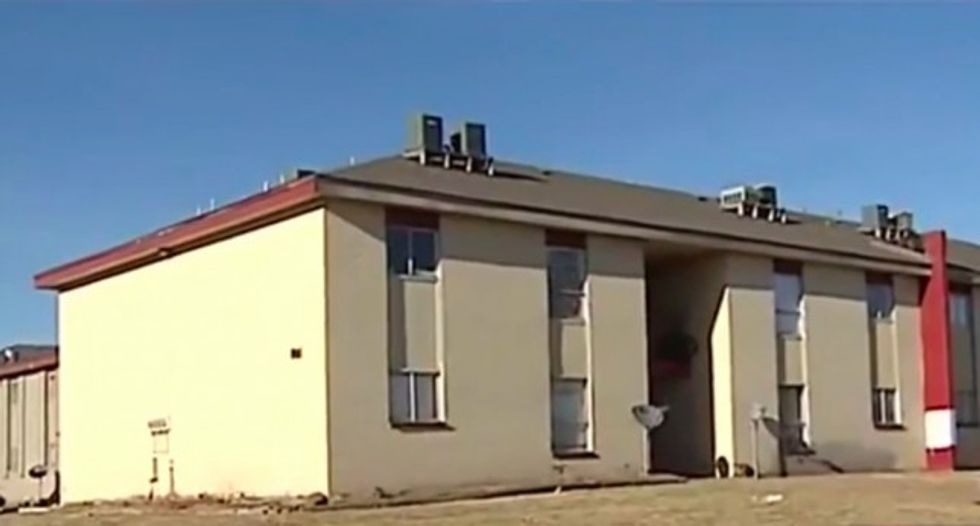 Image source: KOCO-TV
But at that moment, two men who'd been hiding barged inside, pushed Shelley, demanded money and pointed a gun at his face.
"I was begging them, 'Please don't do this to me,'" Shelly told KOCO-TV.
Then he noticed something was off.
Shelley told the station he could see orange color inside the gun, akin to a BB gun, so he decided to fight back — and he grabbed his stun gun.
"And they start running from me," Shelley told KOCO. "I chased after them."
In fact, he said he chased the pair around the corner and into their getaway van. They kept pointing the gun at Shelley, he said, adding that he was able to write down a license plate number.
While he isn't pleased the men got away with about $1,600 in jewelry, Shelley said they took something more valuable to him.
"They can steal your trust, your faith and your belief in other people," he told KOCO.
This story has been updated.