Here's what this guy's setup looked like: Nothing but a playing card's edge facing him and his Glock.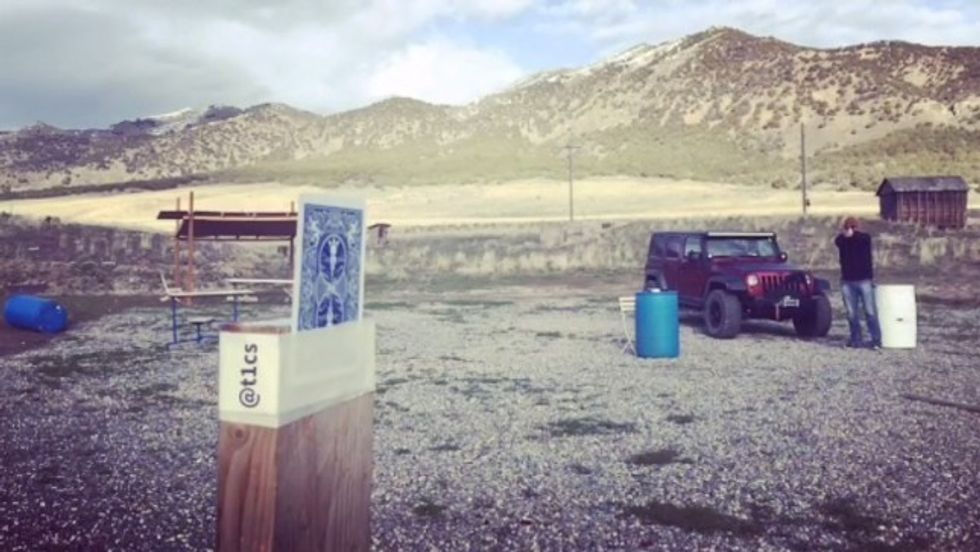 Image source: Instagram
The short video below shows what happened when he pulled the trigger:
The caption for his brief clip? "Short visit to the range. The spring rains are strong!"
Commenters were impressed: "U can do a brain surgery with ure gun hahaha," one responded.
The Instagram user, t1cs, has posted numerous videos demonstrating his shooting, along with equipment from sites such as Nevada Ammunition and Salient Arms International, so his accuracy is well documented.