During a migrant protest at Piraeus Port in Athens, Greece, a migrant was caught on video grabbing an infant girl, holding her above his head — and allegedly threatening to throw the few-months-old baby at police.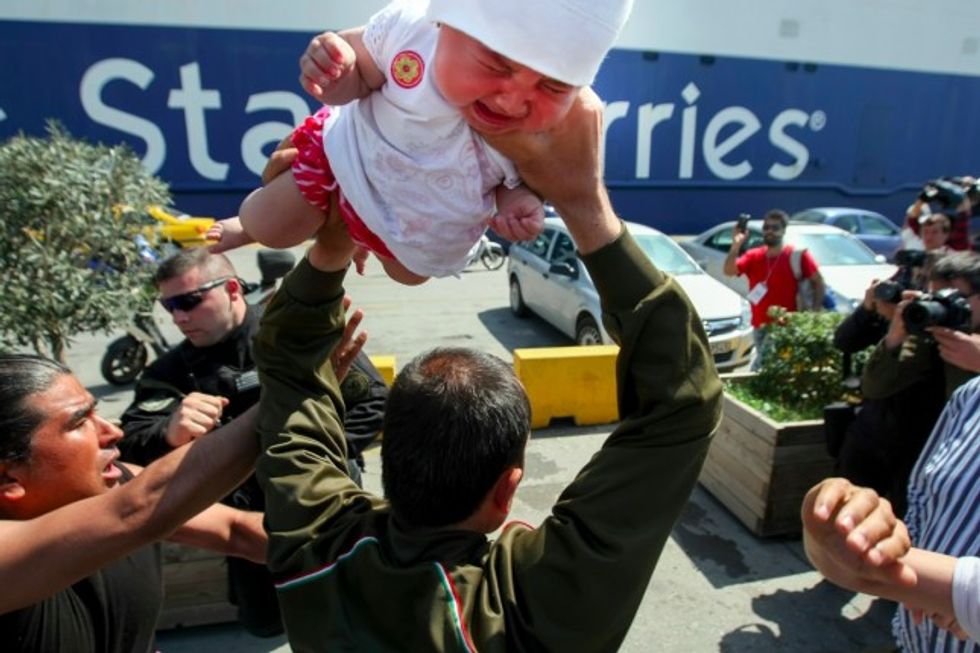 A migrant man holds a baby over his shoulders during tension with port police officers at the Athens port of Piraeus, Wednesday, April 6, 2016. The man grabbed the few-months-old baby and threatened to throw her at police, Greek media reported. (Yiorgos Baboukos/InTime News via AP)
According to the Greek Reporter, while migrants at the port on Wednesday demanded the opening of Europe's borders, the man grabbed the infant and allegedly made the threat to officers who were there trying to convince protesters to evacuate the port and move to refugee centers.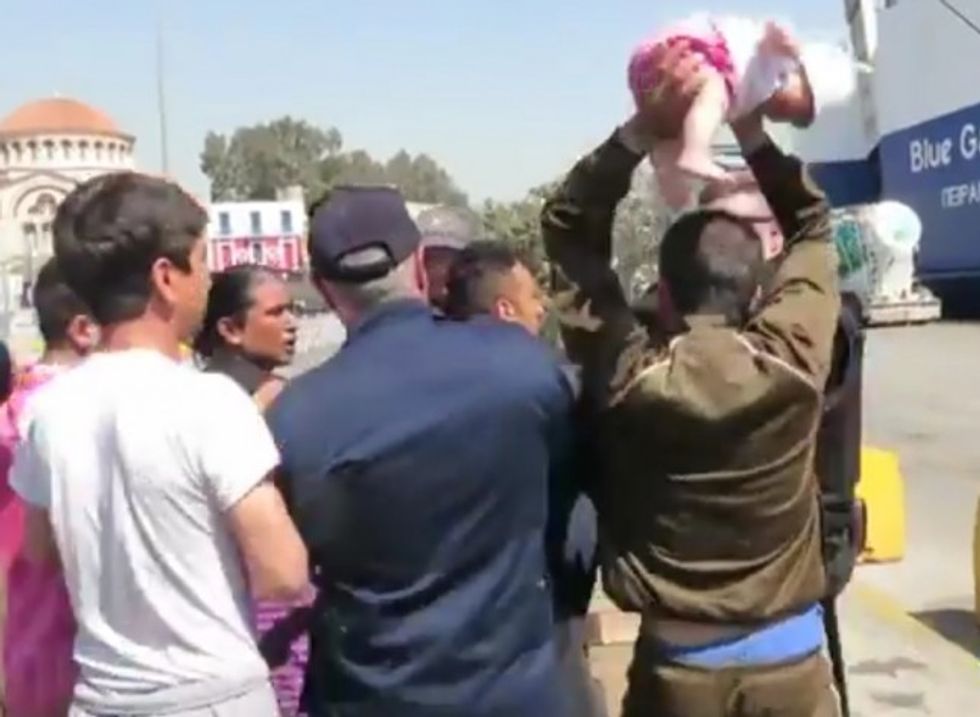 Image source: EuroKinissi screengrab
Another man grabbed the infant from the protester's hands, the Reporter said, adding that the baby was soon returned to her mother.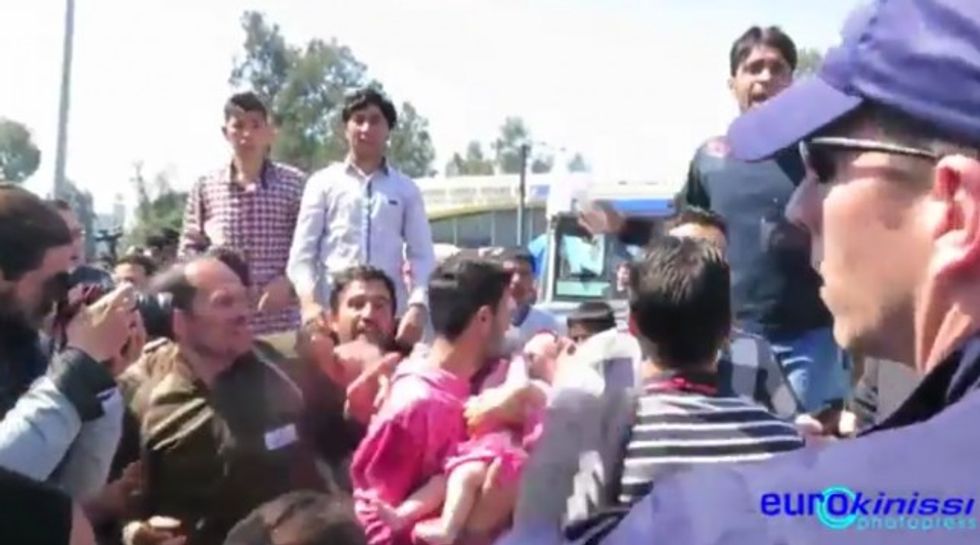 Image source: EuroKinissi screengrab
More from the Reporter:
Earlier, around 30 migrants gathered some children around them and sat down on the ground in protest, blocking buses that were there to transfer refugees.

Greek authorities are trying to remove about 5,000 migrants from Greece's biggest port. The migrants refuse to leave the area because they believe they might end up trapped in a refugee camp. At the same time, most of them still hope that the borders to Europe would open.

Three government officials went to the port on Wednesday in order to inform the refugees and migrants that the conditions there pose a danger to their health and that they should move to safe hospitality centers where food, shelter and necessary comforts will be provided to them.
(H/T: Mediaite)