Just days after Tennessee landed in the headlines over politicians' quest to make the Bible the state's official book, the Tennessee House passed a bill that would protect therapists and counselors who choose not to treat certain clients with religious beliefs that differ from their own.
House Bill 1840, which was sponsored by Republican Rep. Dan Howell, passed the House in a 68-22 vote; the Senate passed the bill earlier this year.
The proposed measure is now in the hands of Republican Gov. Bill Haslam, who will codify it into law if and when he signs it — but so far he has not definitively indicated where he stands on the measure.
"They (state lawmakers) need to obviously always vote their conscience," Haslam told Nashville Public Radio. "One of the things, though, that we should be mindful of is, is there a broader impact?"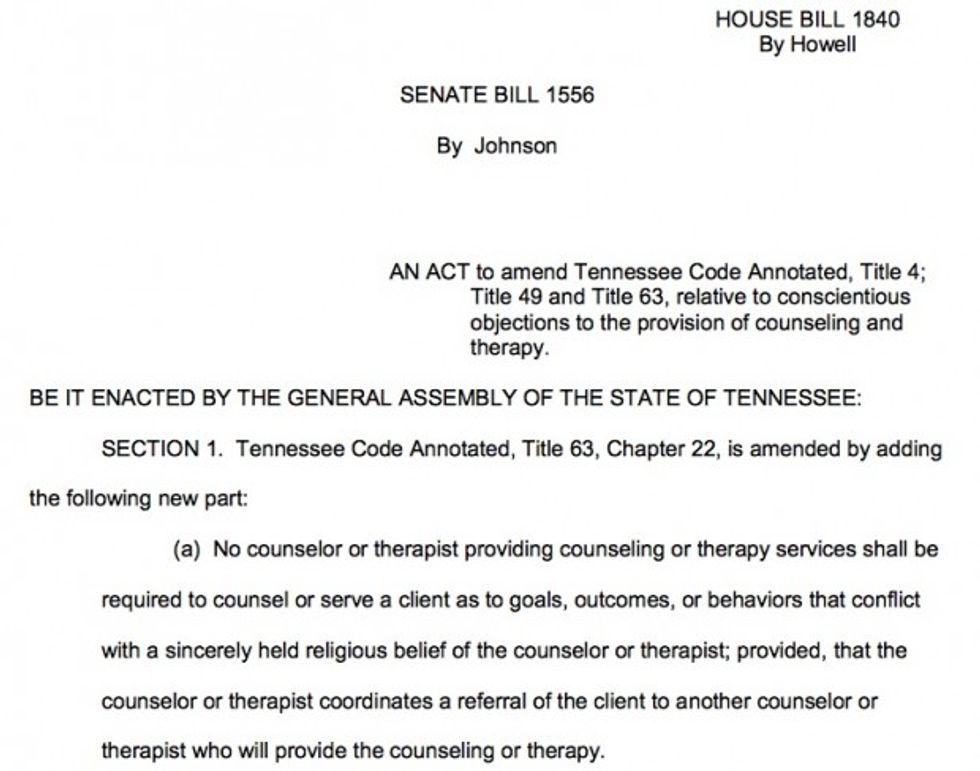 A portion of House Bill 1840 and Senate Bill 1556
The law would essentially protect counselors from civil lawsuits, criminal prosecution or "any other action by [the] state or a political subdivision of [the] state" if they choose not to treat an individual based on objections that are rooted in their personal religious perspective.
"No counselor or therapist providing counseling or therapy services shall be required to counsel or serve a client as to goals, outcomes, or behaviors that conflict with a sincerely held religious belief of the counselor or therapist," the bill's text reads, in part. "Provided, that the counselor or therapist coordinates a referral of the client to another counselor or therapist who will provide the counseling or therapy."
Critics of the bill say that its intent is to deny rights to the gay, lesbian and transgender communities, while supporters see the measure as an opportunity to protect therapists' sincerely held religious beliefs.
As TheBlaze previously reported, Senate Bill 1556 passed 27-5 back in February and was sponsored by Republican Sen. Jack Johnson.
Johnson said that the bill is a response to a 2014 change to the American Counseling Association's code of ethics, telling therapists to "refrain from referring prospective and current clients based solely on the counselor's personally held values, attitudes, beliefs, and behaviors."
Among those in favor is Republican Sen. Mark Green, who said that, as a doctor, he regularly refers patients who want birth control to another physician — a right that he believes should also be afforded to counselors.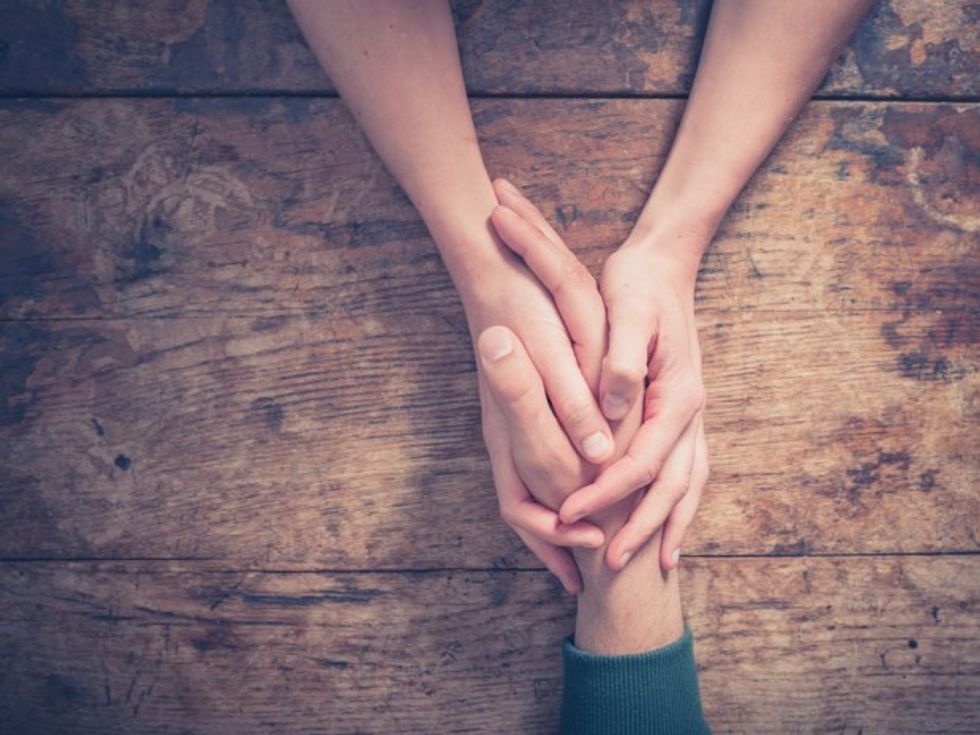 Photo credit: Shutterstock
"I am allowed to refer that patient to another provider and not prescribe the morning-after pill based on my religious beliefs," he said. "This amendment allows another medical profession — therapists and psychologists and psychiatrists — to do the same thing."
Others, though, shared a different view. Republican Rep. Joey Hensley, who is also a doctor, was the only member of the Senate GOP to vote against the bill back in February, saying that referring certain patients to other doctors could send a negative message: that the doctor believes that the "patient's lifestyle is causing their problem."
What do you think? Should counselors and therapists be granted this right? Let us know below.
(H/T: Reuters)
--
Front page image via Shutterstock.com.
--
Follow the author of this story on Twitter and Facebook: