Bobby Hoblit's girlfriend Megan was working the counter at his family's business, Sundeck Tanning Salon, on Friday afternoon when a man walked in the Dayton, Ohio, establishment, made a purchase and then demanded money after the cash drawer was opened.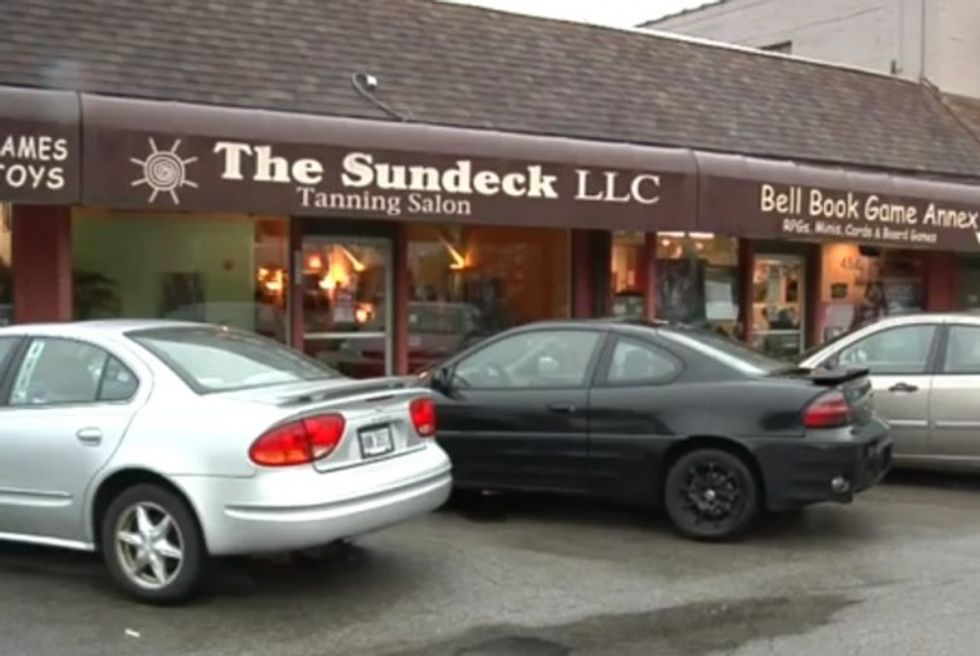 Image source: WDTN-TV
"[H]e said, 'I don't want any trouble, just give me all the money,'" Hoblit told WDTN-TV. "At that point my girlfriend's instincts kicked in."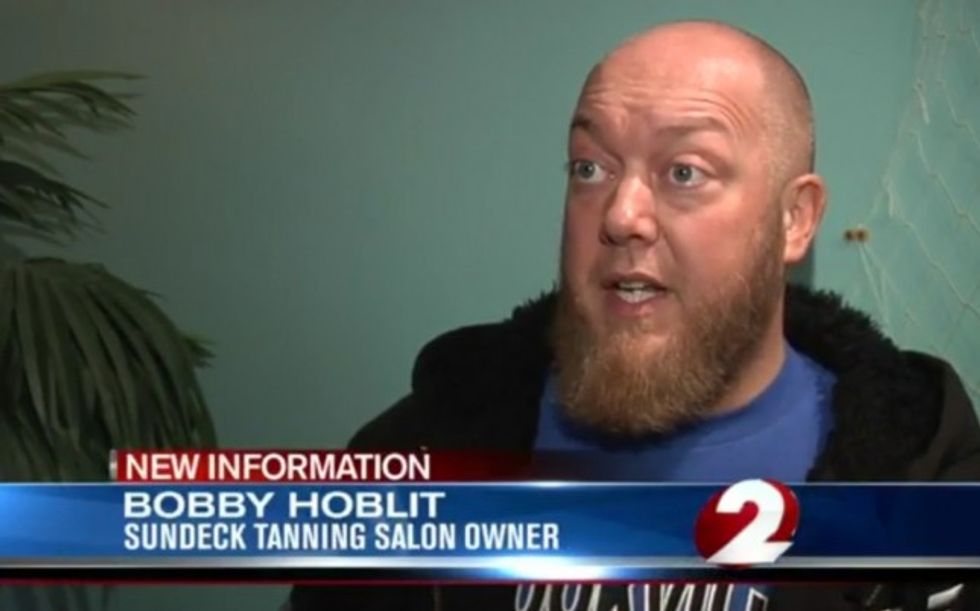 Image source: WDTN-TV
Hoblit told the station they keep a pistol underneath the counter for just such occasions.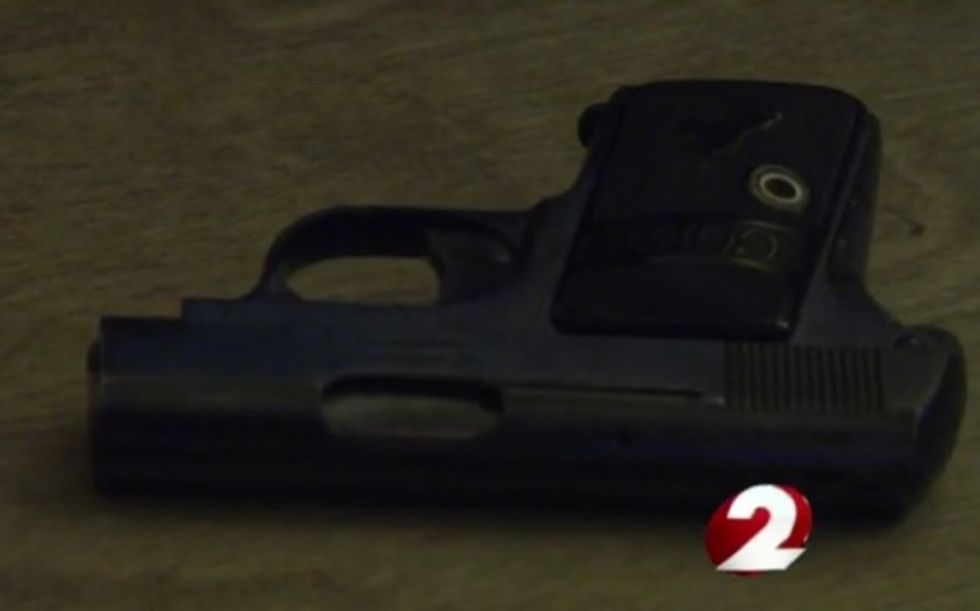 Image source: WDTN-TV
"She grabbed the pistol, pointed it right at his face and said, 'I don't think you're going to get that money today,'" Hoblit recounted to WDTN.
Police arrested James Odum Jr., 51, on Saturday night in connection with a string of robberies, the Dayton Daily News reported.
Odum was wanted by the Adult Parole Authority for allegedly violating the conditions of his supervision, the Daily News said, adding that he was released earlier this year after a 2013 conviction on felony burglary and theft offenses.
Aaron Michael Odum told the paper he noticed his father's image on news reports. "Seeing your dad all over the news … to find out it's really him, it's hard," Odum told the Daily News.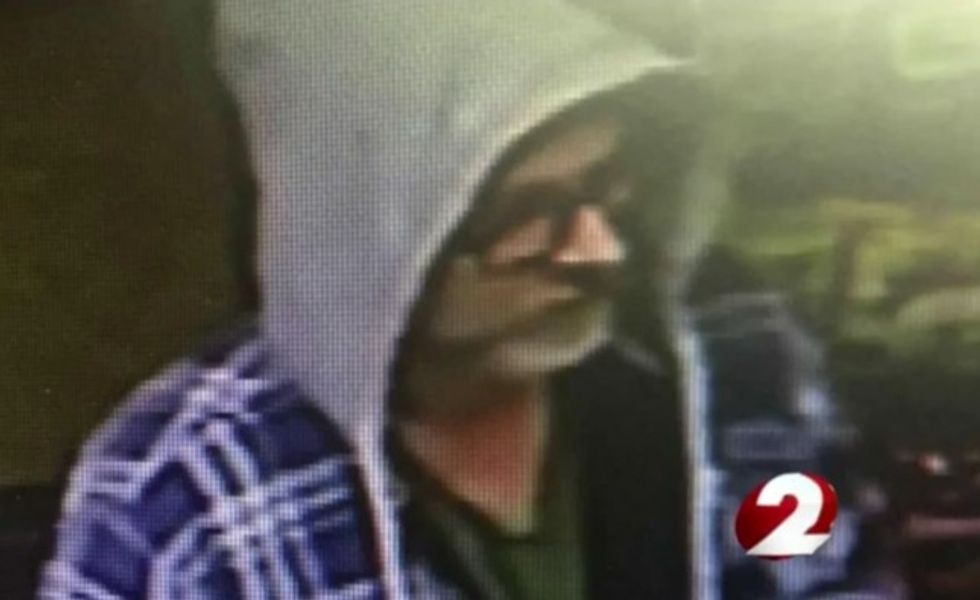 Image source: WDTN-TV
Odum said his father has a drug problem and that he's glad he's safe, even though it's behind bars: "I'd rather him be in jail instead of maybe getting shot in another robbery."
Holbit told WTDN that Megan was a bit unnerved by the experience at the Sundeck counter — but not enough that she was willing to surrender the salon's hard-earned cash.
"She was really upset," Hoblit told the station. "But she's not going to give up our money. This is our season. We're a small family business. This is what we live off of, and she's not going to give that up."
The following report aired before James Odum Jr.'s arrest:
(H/T: Bearing Arms)