After touching down at an airport in Houston, Texas, one little toddler made a beeline straight for the U.S. servicemen standing stoically on the Tarmac as they each hoisted American flags.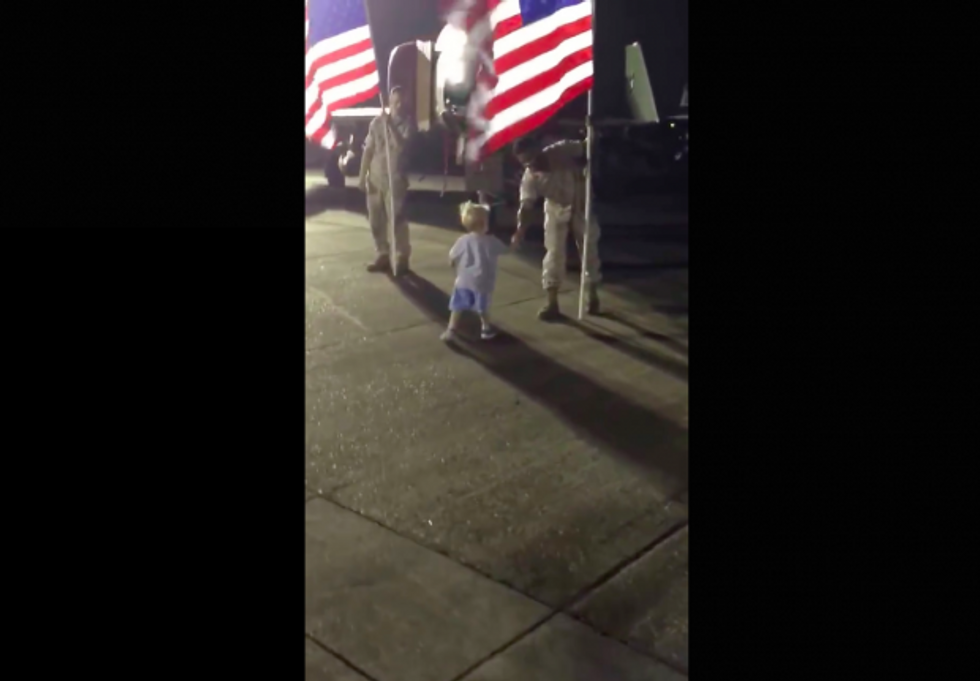 Image: YouTube/Chris Frederick
Sawyer, 2, who just exited a plane with the University of North Carolina men's basketball team, didn't think twice as he went down the line, shaking the hand of all but one (who he appeared to accidentally overlook) of the five military men standing there.
As he marched with wobbled legs down the row of camouflage-clad men, each serviceman bends down to to shake Sawyer's little hand.
"Mom, what is Sawyer doing?" a child, who appears to be the toddler's sibling, asked while giggling.
The original video, posted to YouTube by Chris Frederick, was uploaded last Thursday. Frederick identified Sawyer as his nephew and, at the time of publication, the clip had garnered more than 38,000 views.
As it turns out, no one is ever too young to recognize the sacrifices the U.S. men and women in uniform make.
Watch the 30-second video:
—
Follow the author of this story on Twitter: