Cellphone video captured the assault of one Nashville police officer as he tried to arrest a man who had allegedly assaulted a woman.
Officer Matthew Cammarn with the Nashville Police Department was responding to reports of shots fired on Tuesday when he saw 22-year-old Brian Shannon allegedly assaulting a female victim outside a public housing development. When Cammarn tried to break up the altercation, he ended up getting into a conflict of his own.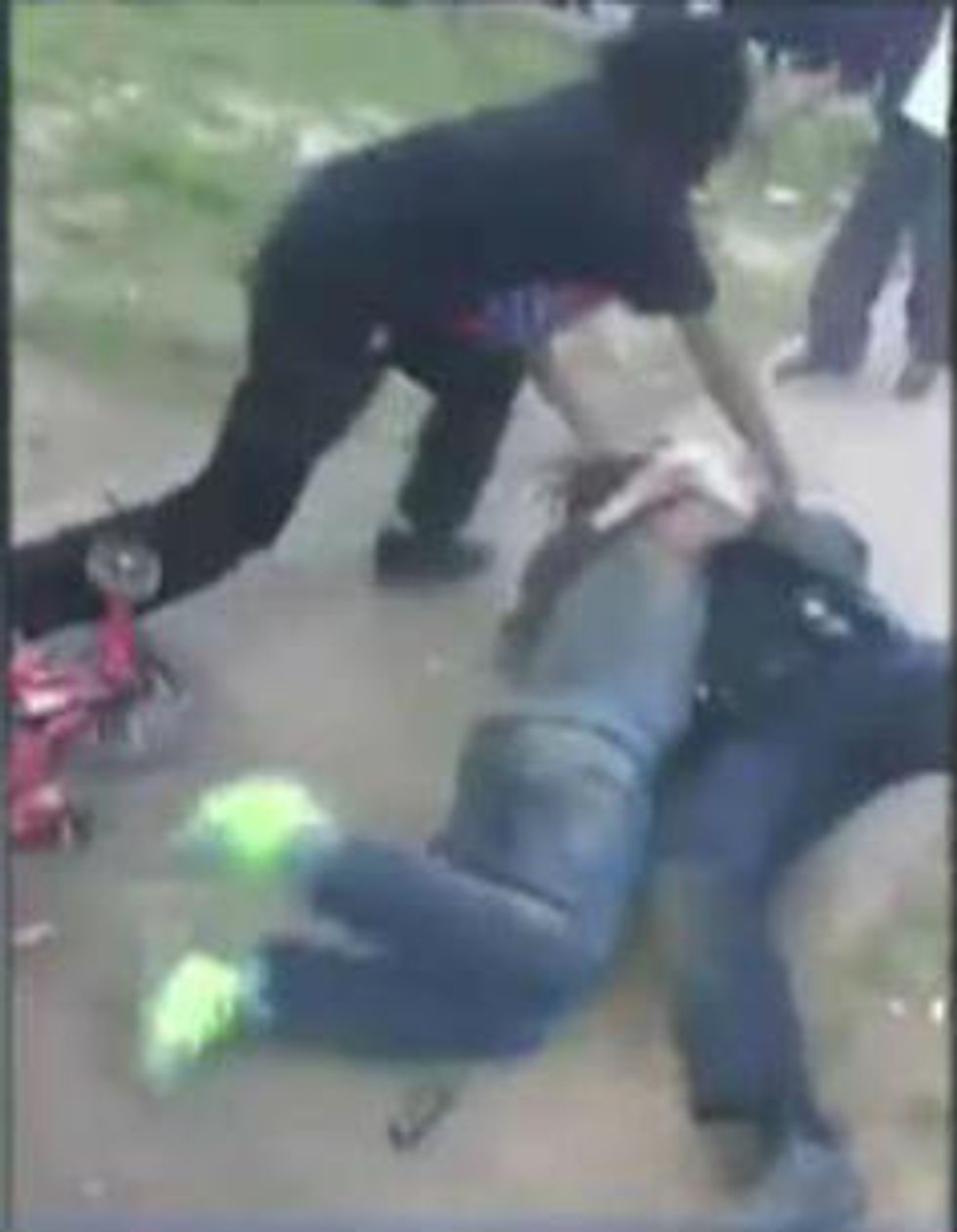 Image source: Facebook/Gohamm Hunter
One bystander captured the incident on video. It shows what appears to be dozens who were at the scene.
As Cammarn struggles with Shannon on the ground, Shannon eventually breaks free from the officer and runs away. But Cammarn goes chases after him.
The man who was recording the video then says "Man, I got this s*** on video. It's going down!" He then turns the camera around and says, "This b**** just got laid."
Shannon and an unidentified 17-year-old boy were arrested soon afterward.
Shannon is now facing multiple charges, including felony aggravated assault on an officer, resisting arrest, evading arrest, criminal trespassing, disorderly conduct and drug possession.
He is currently being held at a juvenile detention center, according to Fox News.
Cammarn was taken to Vanderbilt University Medical Center for his injuries. He was released Tuesday night.
Warning: Video contains strong language.
(H/T: Fox News)
–
Follow the author of this story on Twitter and Facebook: