"I am odd, I am new."
That's how 10-year-old Benjamin Giroux started a poem he recently authored about what it is like for him to live with autism.
"I hear voices in the air. I see you don't, and that's not fair," Benjamin added. "I want to not feel blue."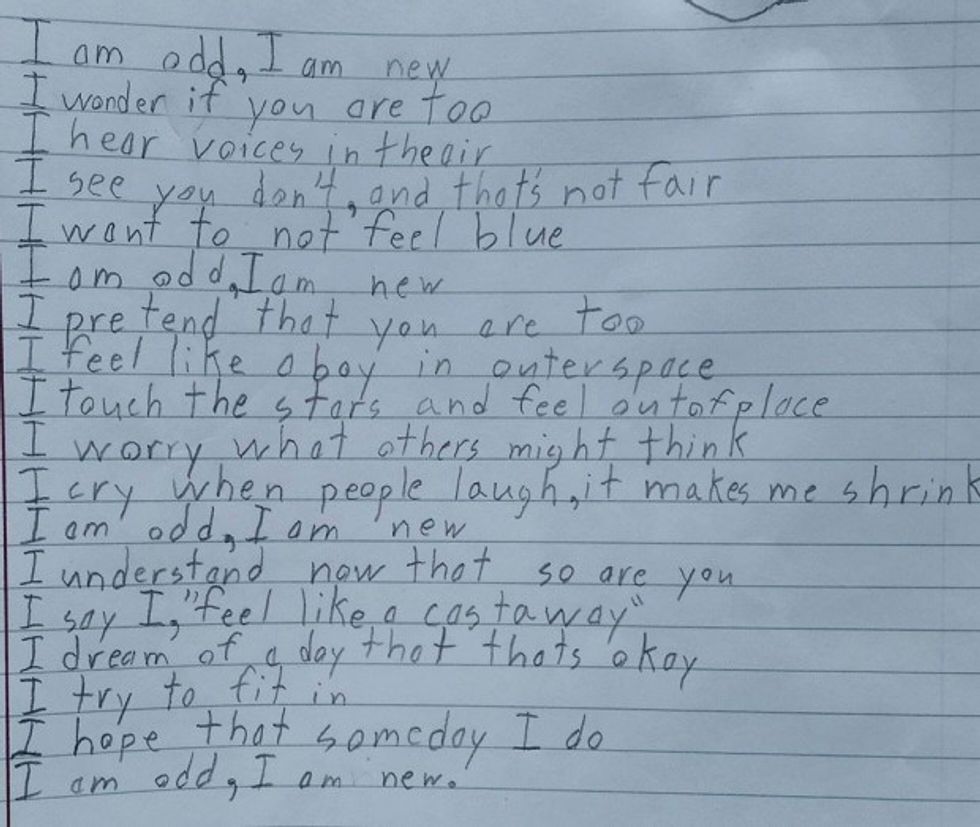 Image source: Facebook
Benjamin's father, Sonny, told The Huffington Post that he and his wife had tears in their eyes when they first learned of the poem.
"We were both so proud, and yet so heartbroken, that this was how he felt," he told the website.
"I also wanted to show Benjamin that he is not, odd, alone, or isolated and that his diagnosis is something to embrace and not something to hold him back," Sonny added.
The poem went viral within the autism community when the National Autism Association posted it to its Facebook page. It's been shared thousands of time and received praise from many commenters.
"So touching and so real," one person wrote.
"That made me cry," echoed another.
—
Follow the author of this story on Twitter and Facebook: