CHARLESTON, S.C. (AP) — The Citadel, South Carolina's state military college in Charleston, is considering a request from a new student that the school's longstanding uniform requirements be tweaked to allow her to wear a traditional Muslim headscarf.
An Islamic hijab (Image source: Shutterstock)
Citadel spokeswoman Kim Keelor said Friday that as far as she knows, it's the first time such a request has been made although the school has had a number of Muslim students in the past.
"The college is reviewing the request at this time. We do not currently have anyone that has a special religious accommodation for uniforms," according to a statement released by the school.
The student is an incoming freshman who's been accepted for the term that begins in August, Kellor said. She said she could not release the name of the student or where she is from because of privacy regulations.
Kellor said a decision should be made in several weeks.
The Citadel, founded in 1842, has a policy that states the college will approve religious requests "unless accommodation will have an adverse impact on a competing institutional interest including, but not limited to, cohesion, morale, good order and discipline, cadet welfare, safety and/or health."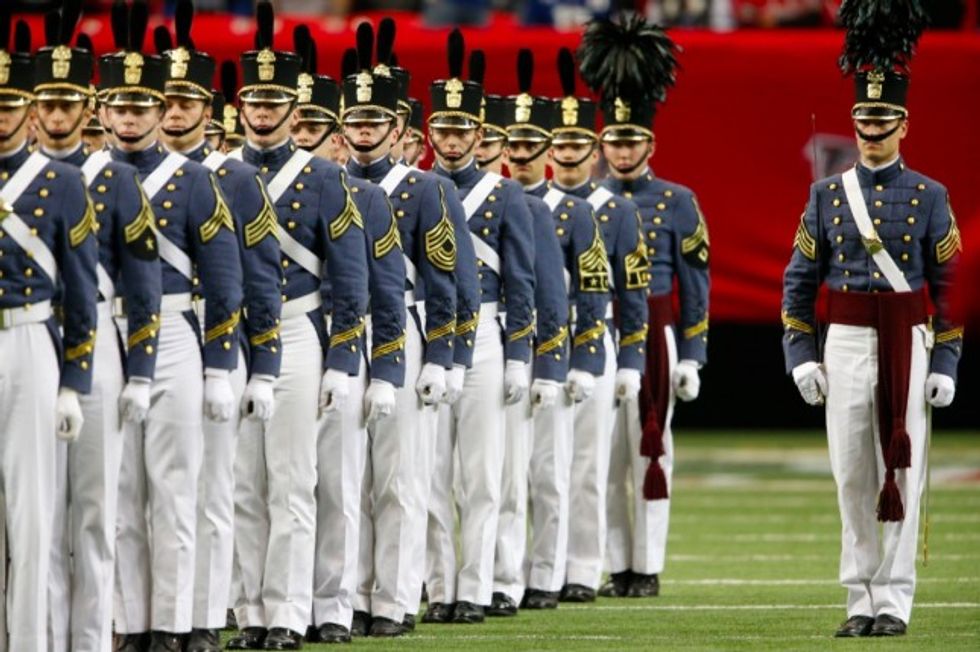 Members of the Citadel perform during the halftime of an NFL football game between the Atlanta Falcons and the Indianapolis Colts, Sunday, Nov. 22, 2015, in Atlanta. (AP Photo/John Bazemore)
The policy also says "accommodation of a cadet's religious practices must be examined considering these factors and cannot be guaranteed at all times."
The college may approve requests for religious accommodation in five areas including worship, dietary practices, medial practices, wearing and appearance of uniforms and personal grooming," according to the policy.
Citadel cadets are required to wear uniforms at nearly all times.
The request was first reported by The Washington Post.