White House press secretary Josh Earnest expressed "gratitude" for efforts from top Republicans in Congress to block legislation that would allow the families of 9/11 victims to sue the government of Saudi Arabia.
Earnest expressed his thanks ahead of President Barack Obama's trip to the kingdom, which took of Tuesday afternoon.
"We are obviously gratified that there are other Republicans that have taken a close look at this legislation and recognized the serious unintended consequences that could result from its passage," Earnest said.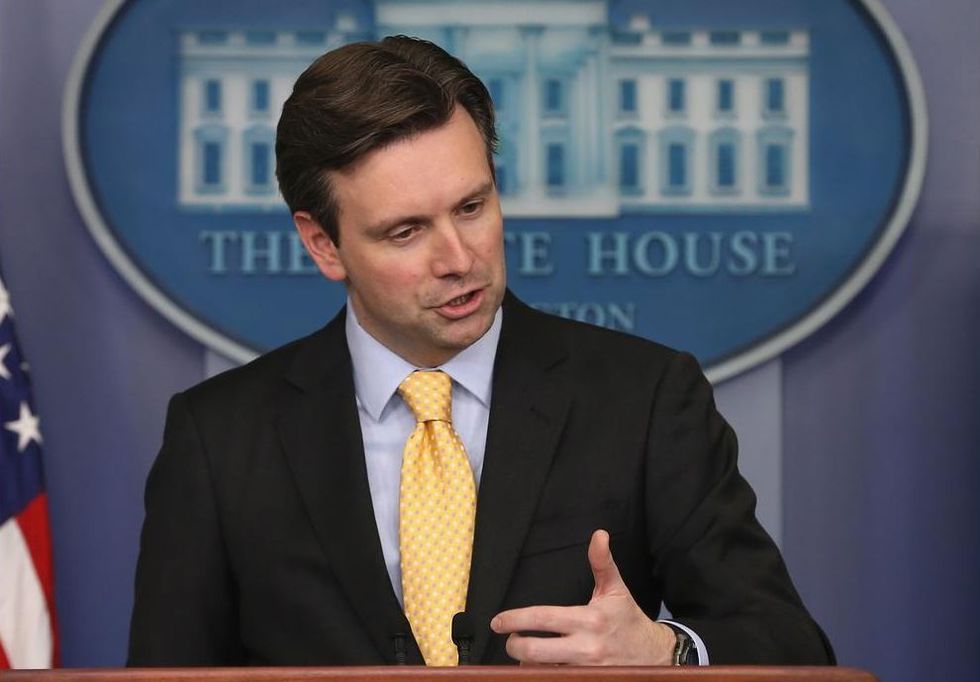 (Mark Wilson/Getty Images)
House Speaker Paul Ryan (R-Wis.) and Sen. Lindsey Graham (R-S.C.) both said Tuesday they would work to keep the bill from coming to a vote.
Obama could use the support of some key Republicans on this one, as both Democrats running to succeed him — former Secretary of State Hillary Clinton and Vermont Sen. Bernie Sanders — are backing the bill. The two candidates have been stumping in New York, where terrorist hijackers brought down the World Trade Center in 2001.
The legislation has bipartisan support and is sponsored by Sens. John Cornyn (R-Texas) and Charles Schumer (D-N.Y.), the respective whips for their parties.
The "Justice Against Sponsors of Terrorism Act," which was passed the Senate Judiciary Committee, would take away sovereign immunity from foreign governments in cases "arising from a terrorist attack that kills an American on American soil."
However, the Obama administration fears that such a law allowing lawsuits against Saudi Arabia would put United States soldiers, diplomats and international aid workers at risk of litigation.
Earnest said other countries follow America's lead and that sovereign immunity has been a long staple of international law.
The president's trip to Saudi Arabia also comes at an awkward time, as members of Congress are asking the administration to declassify the final 28-pages of the 9/11 Commission Report about the potential sources of support for the hijackers.
Earnest said there is "no evidence" that the Saudi government played a role in the terror attack.