Security experts warned this week of a new scam targeting iPhone users.
Individuals have reported receiving a text message informing them that their "Apple ID is due to expire today," according to technology-news website Mashable. The message then redirects the user to a phony website urging them to enter their username and password to confirm the Apple ID.
Security expert Graham Cluley warned on his blog that regardless of what information the user provides the phony website, he or she will still be notified that the Apple ID "has been locked for security reasons."
At that point, the website will ask for more personal information, such as credit card information.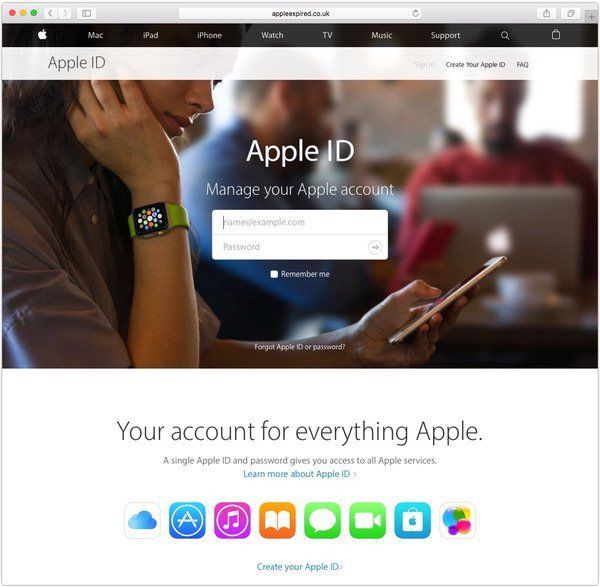 Image source: Screen grab via Graham Cluley
"The phoney website pictured above is designed to grab your personal information and pass it straight on to online criminals," Cluley wrote. "They could use those details to commit fraud, or sell your credentials on to other crooks on the computer underground."
Apple states on its website that users should "never send credit card information, account passwords, or extensive personal information in an email unless you verify that the recipient is who they claim to be."
—
Follow the author of this story on Twitter and Facebook: