A baseball brawl broke out on a Little League field in Florida — but it wasn't the players who had to be pulled apart.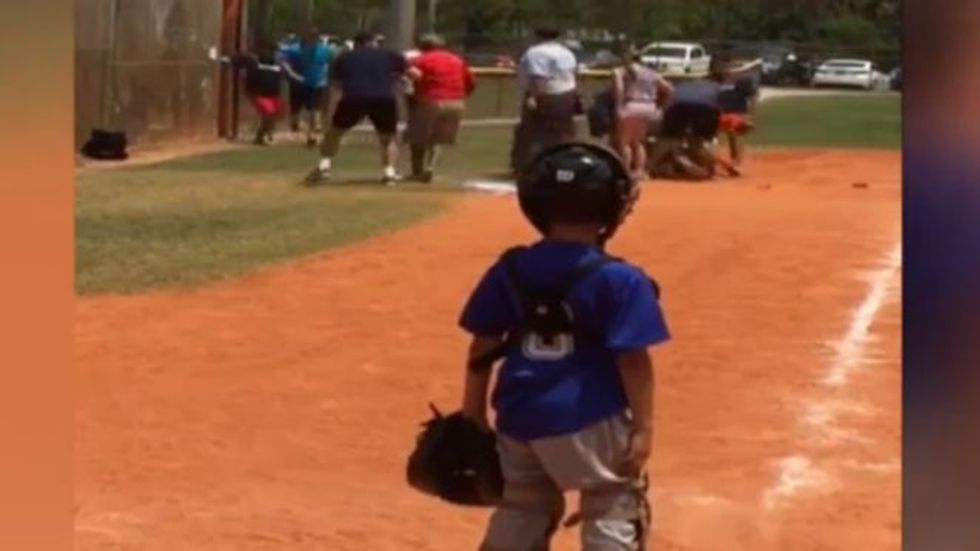 Image source: WPLG-TV
Parents of Little Leaguers in Cooper City, Florida, are seen in video sent to WPLG-TV brawling along the third base line, as the batter and catcher stand at home base, watching their elders duke it out.
Moments later, about a half dozen other adults rush the field to break up the fight.
It was not clear what caused the fight. No charges were filed, and nobody was taken to the hospital.
(H/T: Daily Mail)
–
Follow the author of this story on Twitter and Facebook: