Following the death of pop superstar Prince on Thursday, the entertainer's music sales, radio airplay and his 1984 movie, "Purple Rain," are experiencing a resurgence.
Satellite music provider SiriusXm has dedicated an entire channel to Prince, paying tribute to his work through the end of April. Warner Brothers Entertainment, in conjunction with AMC Theaters, has re-released "Purple Rain" to select theaters across the country. And, Billboard Magazine anticipates various releases from Prince's musical catalogue will appear at or near the top of the charts.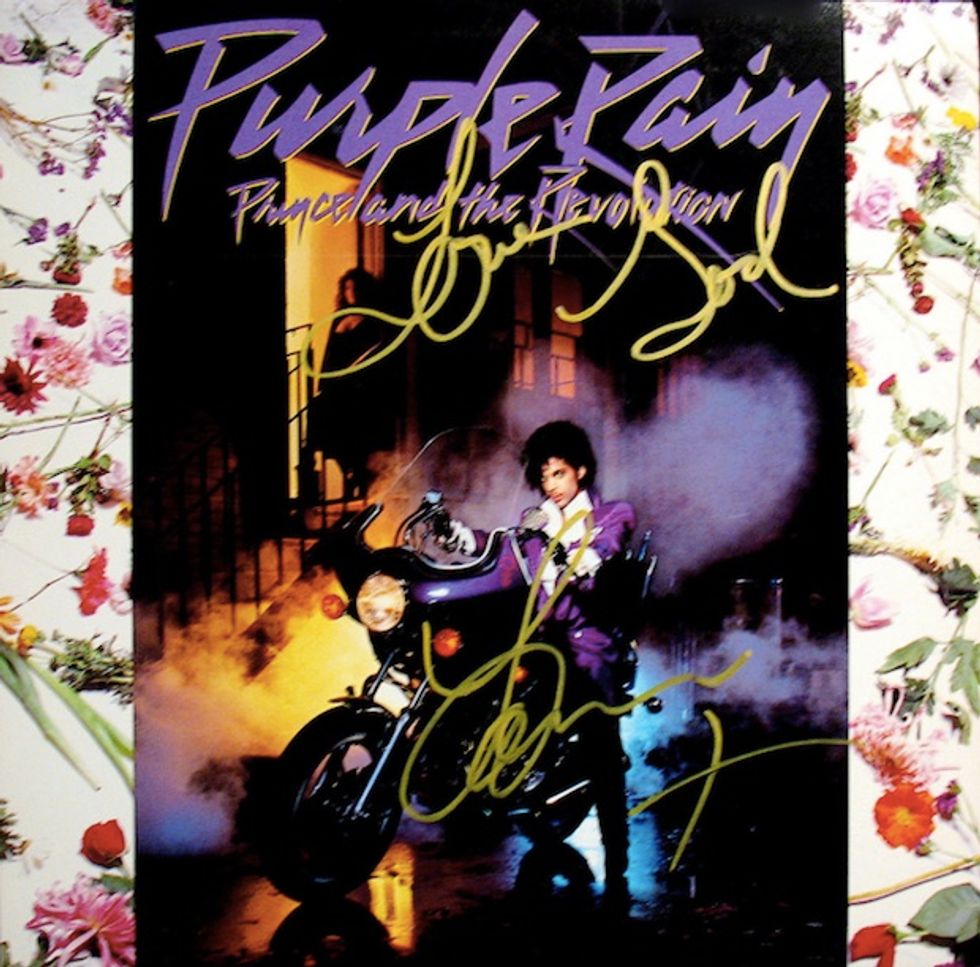 Image source: eBay.com
Dead celebrities making money is nothing new. According to a 2015 report by Forbes Magazine, the estates of Michael Jackson, Elvis Presley and Bob Marley have all earned tens of millions of dollars.
Now, Prince fans may have the opportunity to make a little money following the death of the iconic performer.
Immediately after news broke about Prince's passing, a broad selection of memorabilia, including Prince records (pressed on vinyl) featuring the late pop star began hitting online auction sites like eBay.
According to vinyl music expert John Marshall of MoneyMusic.com, "It's a good time to sell, a bad time to buy (Prince items)," Marshall told TheBlaze.
While autographed items from a deceased celebrity may experience a slight increase in value following the performer's death, it is the rare items — things not produced in large quantities — that can provide a windfall for owners willing to part with their precious pieces.
In the case of Prince, Marshall says there are a couple of rare recordings worth big money to collectors.
How much money, you ask? A vinyl copy of Prince's 2001 album, "The Rainbow Children" can be purchased for more than $2,000. A C.D. copy can be had for less than $50.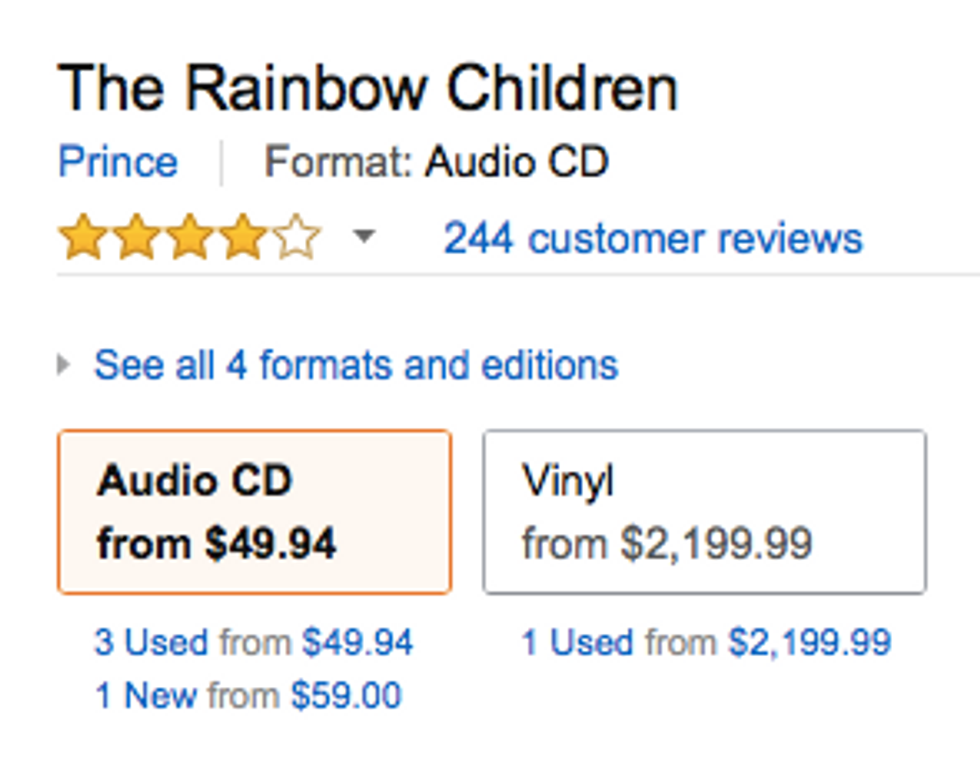 Image source: Amazon.com
Another Prince album, known as "The Black Album," was originally set for a 1987 release. The project was recorded, pressed on vinyl and set to hit stores without any mention of Prince on the album's packaging or on the track list printed on the disc.
Marshall told TheBlaze "There's no reference to Prince anywhere on the cover or on the vinyl." The vinyl music maven added, "He wanted this record sent to radio stations and see if they would play it based on its merits alone," said Marshall.
Although an estimated 500,000 copies of "The Black Album" were pressed and about to be distributed to record stores around the country, the entire project was scrapped and most of the albums were recalled and reportedly destroyed.
Before a full recall could be completed, rumors circulated about a "secret" project from Prince and fans swarmed stores looking for the mysterious album.
If you found a copy of the 1987 album and still have it in top condition, Marshall claims it could fetch as much as $4,000.
Fast forward to the 1994 re-release of "The Black Album." This time, the disc was pressed in three different colors, a peach-marbled copy, a white vinyl copy and a grey-marbled copy — all featuring the same music. The only difference in the discs was the color and the number of copies made.
According to Marshall, the peach-colored disc is worth up to $300, the white vinyl version can bring up to $700 and the grey-marbled record — the one pressed in lowest number of copies — is worth up to $3,000.
If you care to know more about the history of "The Black Album," or how to identify a real copy from one of the many fakes on the market, TheBlackAlbum.info is one of the websites dedicated to this mysterious disc.
Listen to John Marshall on TheBlaze Radio.
__
Follow the author of this story on Twitter and Facebook: