A video recorded last week purportedly shows young girls — some only 5 years old — being forced to marry older grooms in a combined wedding ceremony in India.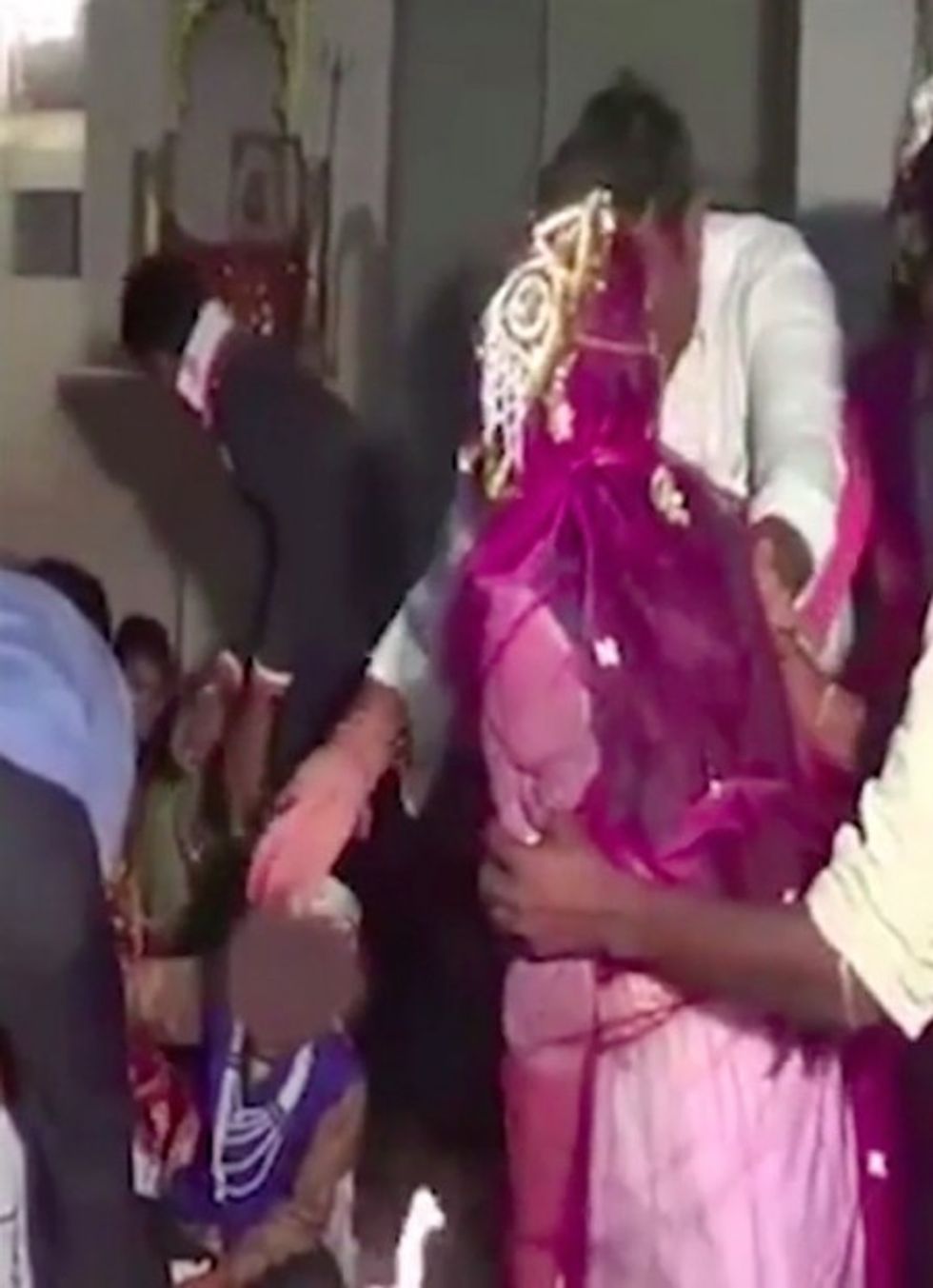 Image source: India TV
The clip went viral shortly after it was first posted by India Today. It apparently features one girl believed to be only 10 or 11 years old, crying hysterically beside her teenage groom. Another child bride, believed to be only 5 years old, wears a red Hindu bridal dress while standing beside an 11-year-old groom.
She 5-year-old continues to cry as older men force her to circle a fire seven times as part of the Hindu wedding ritual.
India Today reported that this particular wedding, recorded in the city of Chittorgarh in Rajasthan in northern India, was part of a wedding event that took place during the Hindu festival Ram Navmi.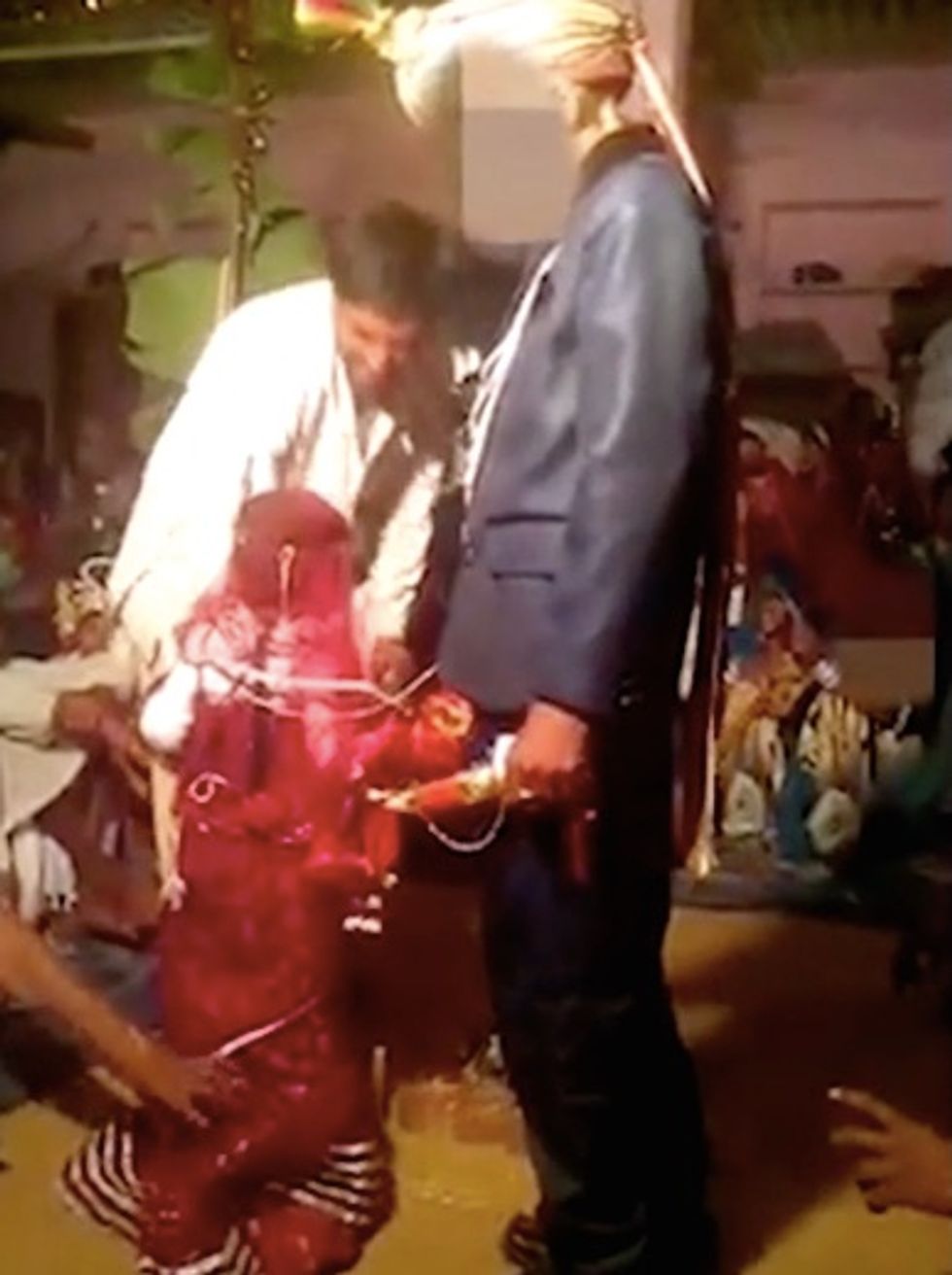 Image source: India TV
Child marriage is illegal in India under the Prohibition of Child Marriage Act of 2006, which made the legal marrying age 18 for girls and 21 for boys.
"My heart goes out to these little children trapped in this tragedy," child rights activist and founder of Saarthi Trust charity, Kriti Bharti told the Sun, adding, "The police should have acted immediately as the video clearly shows a priest was involved."
Bharti has annulled 29 child marriages in Rajasthan and has prevented 850 from taking place, according to the Sun.
Former National for Commission member Shamina Shafiq told India TV that unless the law is strictly enforced, such ceremonies will continue at the expense of innocent children.
"No matter how stringent rules are made in the country, if they are not implemented, then these kinds of unwarranted incidents will keep taking place," Shafiq said.
A coalition of 47,000 Rajasthani tent dealers announced Sunday that they will deny their services for child marriages, the Times of India reported.
In order to ensure that the marriage is legal, Rajasthan Tent Dealers Kiraya Vyavsai Samiti said they will require that the father and mother of the bride and groom provide birth certificates. In addition to this, the group promised to inform police if they discover that a potential client is looking to perform an illegal ceremony.