It's time for GOP presidential front-runner Donald Trump's dissenters to get on board with the candidate, according to Gov. Rick Scott.
The Florida Republican, who endorsed Trump in March after the billionaire businessman won Florida's primary, predicted that the so-called "Never Trump" groups would serve only to help Democratic presidential contender Hillary Clinton's bid for the White House rather than solely hurt Trump.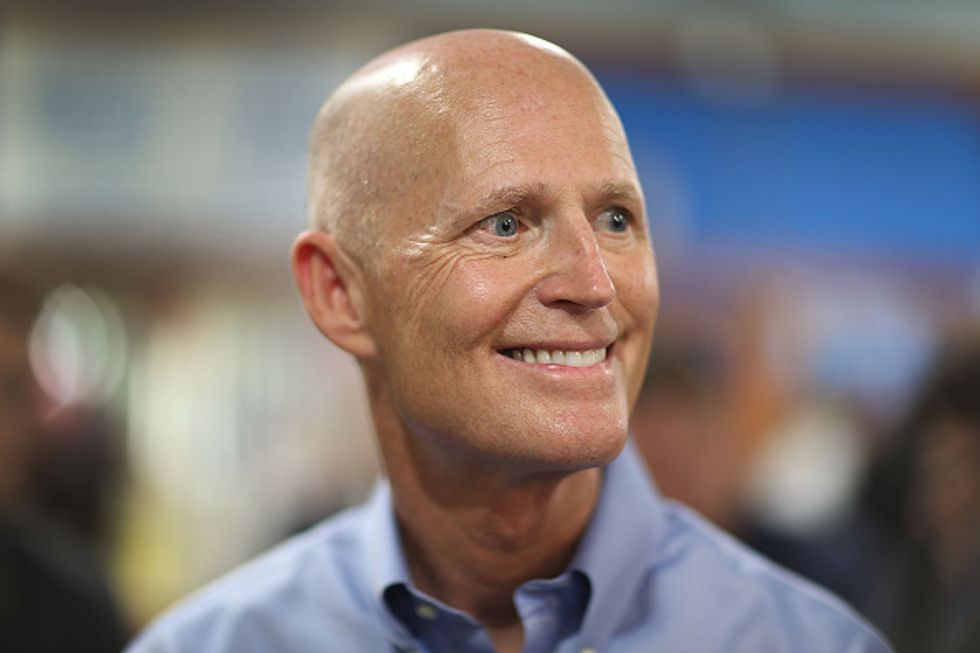 Florida Governor Rick Scott as he visits the Marian Center in Miami Gardens, Florida. (Getty Images/Joe Raedle)
"Republicans now need to come together. Donald Trump is going to be our nominee, and he is going to be on the ballot as the Republican candidate for President," Scott wrote in a Facebook post Wednesday afternoon. "The Republican leaders in Washington did not choose him, but the Republican voters across America did choose him. The voters have spoken."
Scott referred to Trump's massive wins in Tuesday night's five northeastern primaries. The billionaire businessman managed to win all of the states by large margins.
"The damage that President Obama has done to our country is serious and substantial," Scott said. "We cannot afford another four years of liberal incompetence, and that is exactly what Hillary Clinton would bring."
"We've had an extensive debate amongst ourselves, it is now time to get serious about winning in November," he continued. "This was a hard fought campaign, but now is the time for Republicans to unite."
Trump is currently leading the Republican presidential candidates in the delegate field with 954 as he inches closer to the 1,237 threshold needed.
 —
Follow Kaitlyn Schallhorn (@K_Schallhorn) on Twitter