Former House Speaker John Boehner (R-Ohio) excoriated Republican presidential contender Sen. Ted Cruz during an event at Stanford University Wednesday as he referred to him simply as "Lucifer in the flesh."
Boehner let loose with his harsh critique of the Texas senator after he was asked by the event moderator to be "frank," according to the Stanford Daily.
"Lucifer in the flesh," Boehner said of Cruz. "I have Democrat friends and Republican friends. I get along with almost everyone, but I have never worked with a more miserable son of a bitch in my life."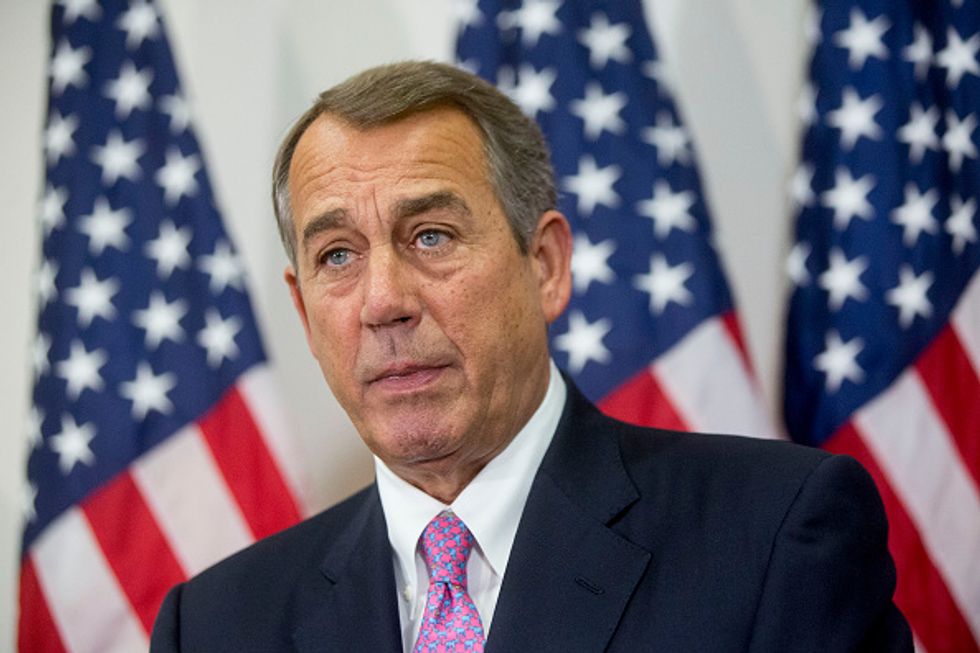 Former U.S. House Speaker John Boehner, a Republican from Ohio. (Getty Images/Andrew Harrer)
The event at Stanford wasn't the first time Boehner has referred to Cruz as "Lucifer." During the Future Industry Association conference in Florida last month, Boehner levied the charge. He's also referred to Cruz as a "jackass."
And on Wednesday, Boehner contended that he would vote for GOP front-runner Donald Trump — with whom he has a relationship that he described as "texting buddies" who play golf — should he become the nominee. However, Boehner vowed that he would never vote for Cruz. 
As for his fellow Ohioan, Gov. John Kasich, Boehner told the Stanford audience that the pair's friendship takes a little more work.
"[Kasich] requires more effort on my behalf than all my other friends," Boehner said. "But he's still my friend, and I love him."
As for the Democrats, Boehner predicted that Vice President Joe Biden could still come "parachuting in and Barack Obama fanning the flames to make it all happen" two weeks before the convention.
The former speaker also took a jab at Democratic presidential front-runner Hillary Clinton as he mimicked her saying, "Oh, I'm a woman, vote for me." According to the Stanford Daily, his impersonation was not well received by the audience, and he later stated that he has known the former secretary of state for 25 years and views her as a smart and accomplished woman.
(H/T: Stanford Daily)
—
Follow Kaitlyn Schallhorn (@K_Schallhorn) on Twitter