Forrest Bennett is running for the Oklahoma House of Representatives, but his campaign has hit a speed bump.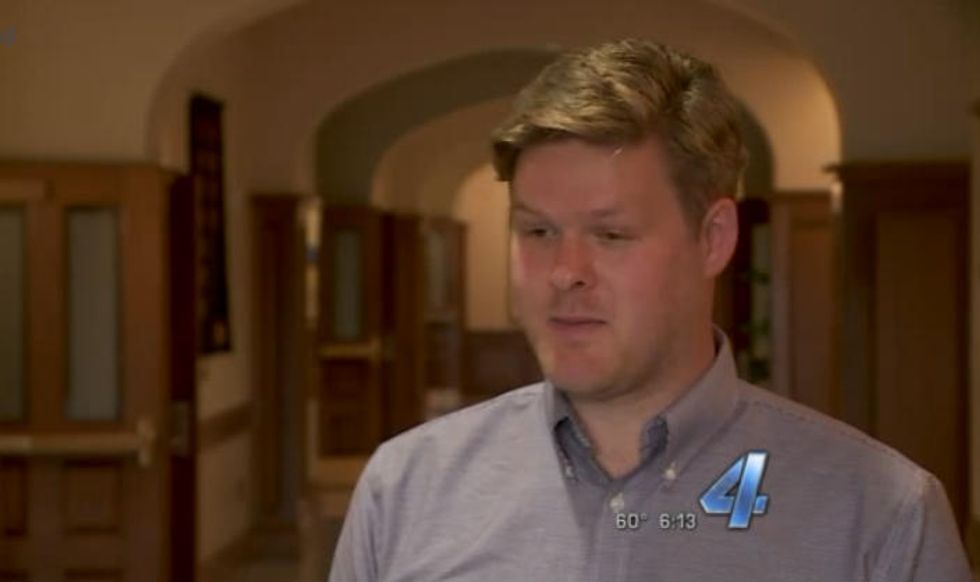 Image source: KFOR-TV
"They tell you to expect the unexpected on the campaign trail, but this was a little bit beyond the pale," Bennett told KFOR-TV in Oklahoma City.
While Bennett was going door-to-door Saturday morning, asking residents for their vote, his 1995 Toyota Avalon was stolen. Bennett said he stopped at one house, where he expected to be away from his vehicle for only around 30 seconds.
"Our conversation couldn't have been more than a minute long, and I was right on the porch," Bennet, a Democrat, recalled. "I didn't go in at all. When I turned around to walk back to my car, it was gone."
"It took a while to process. I mean, I really can't describe it. It's never happened to me before," he added.
Bennett said he had campaign paraphernalia inside the car, such as cards and buttons. He also had a campaign banner in the stolen vehicle, according to KFOR. But perhaps most concerning is the fact that the key to his post office box where constituents send campaign donations is also gone.
Meanwhile, current state Rep. Shane Stone is giving his fellow politician a hand by driving him around while he knocks on doors. Even Bennett's Democratic primary opponent, Jess Eddy, is putting aside politics, for now, by offering a $2,000 reward for the person who finds Bennett's stolen car.
"I don't want to have an advantage in this way," Eddy said. "I want to help in the effort recover his car. I know that Mr. Bennett would do the same for me."
(H/T: KFOR-TV)
–
Follow the author of this story on Twitter and Facebook: