The news curation team at Facebook intentionally avoids selecting stories from certain news outlets, including TheBlaze, according to a Tuesday Gizmodo report.
Former news curators told the tech-news website that they were instructed to highlight articles from traditional news outlets, such as The New York Times or Time.
Those same sources told Gizmodo that while never explicitly told to avoid particular outlets, curators would "regularly" avoid selecting stories from World Star Hip Hop, Breitbart and TheBlaze.
A Facebook spokesperson did not respond to a request for comment Tuesday from TheBlaze.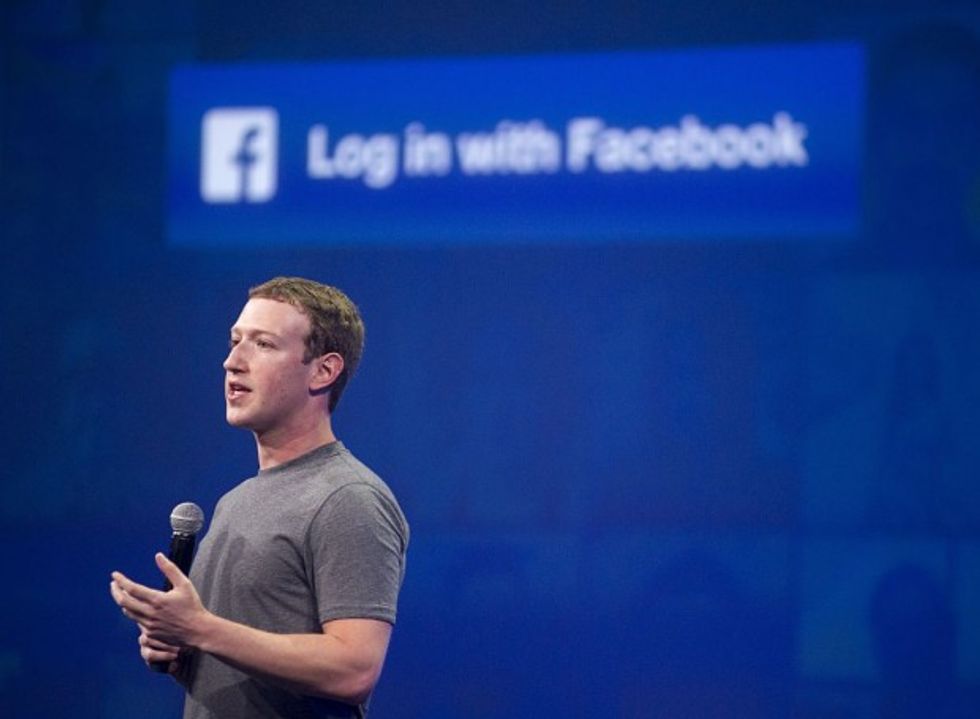 Facebook CEO Mark Zuckerberg speaks at the F8 summit in San Francisco, California, on March 25, 2015. Zuckerberg introduced a new messenger platform at the event. (Josh Edelson/AFP/Getty Images)
The revelations came in a lengthy story about the Facebook news curation team. According to Gizmodo, the team isn't made up of Facebook employees, but instead is comprised of contractors who are "excluded from the culture and perks of working at Facebook."
The contractors were described as individuals in their 20s and early 30s who attended Ivy League schools and previously worked at liberal-leaning media outlets.
Earlier this month, Facebook denied that it would ever attempt to influence how people vote after Gizmodo obtained a screen grab revealing employees had wondered if the social media giant had a "responsibility" to "prevent" the election of Donald Trump.
At the time, Gizmodo speculated that the social media platform could "gradually remove any pro-Trump stories or media off its site" which would be "devastating for a campaign that runs on memes and publicity."
—
Follow the author of this story on Twitter and Facebook: