Now that Donald Trump is the presumptive Republican nominee for president, Fox News host Chris Wallace said the media did spend "too much" time focusing on the billionaire businessman because "it spiked the ratings."
Wallace's comments came when "The Five" co-host Greg Gutfeld asked the "Fox News Sunday" anchor if the media is responsible for Trump's meteoric rise to the top.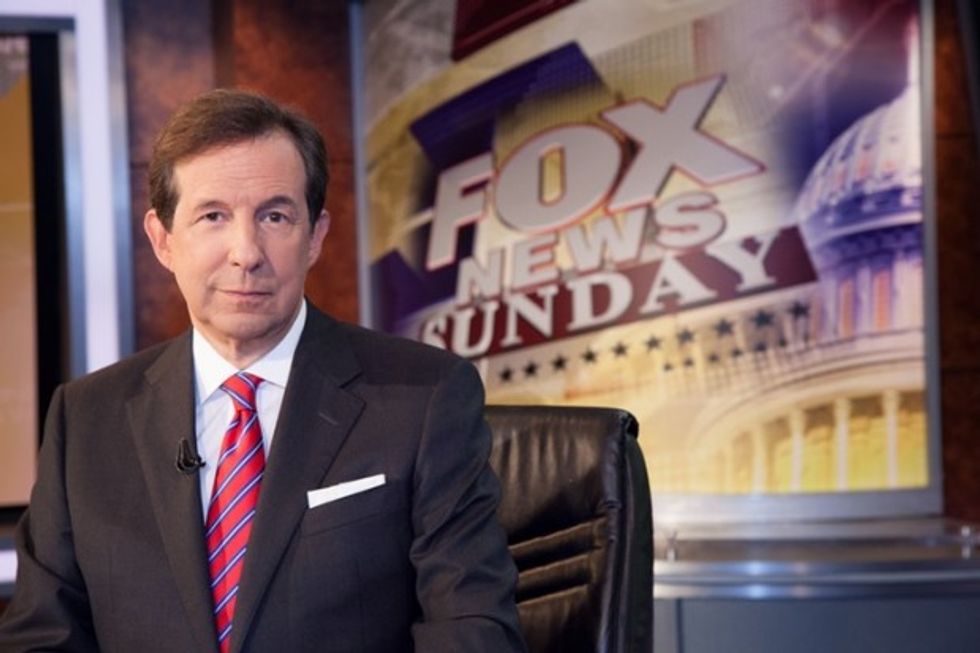 Chris Wallace, Fox News
"Did the Trump support drive the media, or did the media drive the Trump support by diminishing real estate for other candidates?" Gutfeld asked.
Wallace, who said he is frequently asked that question, told Gutfeld the media's coverage of Trump was both "vicious" and "virtuous," "depending on how you view the Trump campaign."
"I think we did, all of us, whether it was cable, whether it was broadcast, all of us put him on too much," he said. "I think to a large degree, it was because every time we did, it spiked the ratings. We were in a sense following what the ratings were."
But, ultimately, the Fox News host insisted that the media were "followers," not leaders, because the choice to carry Trump so often was a "response to the public."
However, Wallace did concede that putting Trump on the screen so often did likely negatively impact other candidates.
"Having said that, the fact that we put him on so much, it did crowd out, take a lot of the oxygen away from the other candidates," Wallace said. "But I think at least the initial impulse was if you put him on, you get ratings and we're in the news business."
—
Follow the author of this story on Twitter: