Jim Koch, the businessman behind the Samuel Adams Boston Lager beer brand, revealed that he chooses not to fly first-class and does not allow his employees to do so either, because he takes his role as a leader in his company very seriously.
Koch, 66, echoing the words in his book "Quench Your Own Thirst: Business Lessons Learned Over a Beer Or two," recently told Business Insider that he cannot mathematically, economically or morally justify spending the extra $5,000 to bump up a coach ticket to a first-class ticket.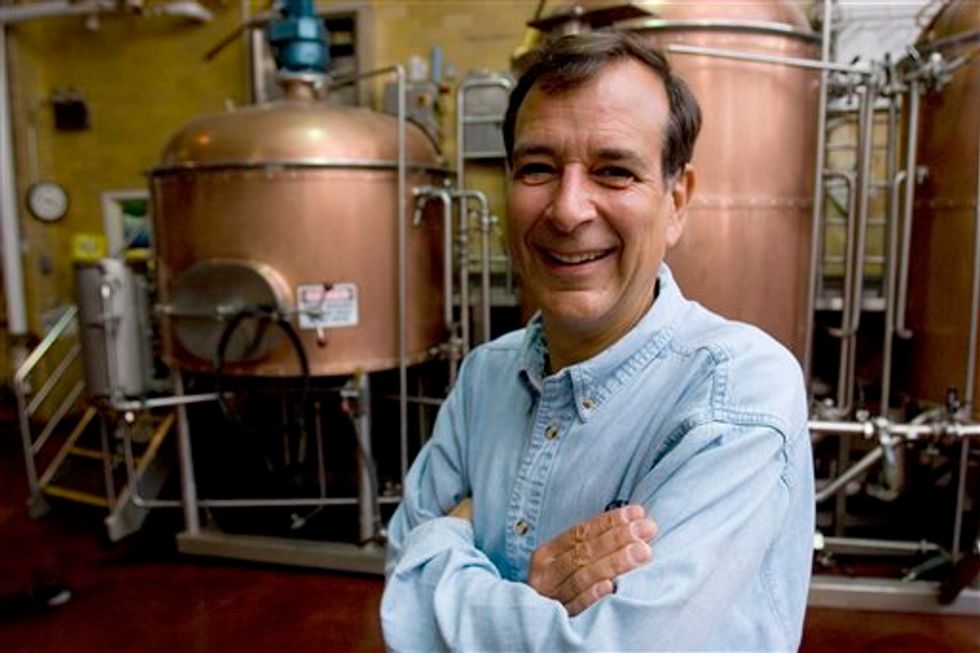 Jim Koch at his Jamaica Plain, Massachusetts, brewery.  (AP Photo/Larry Crowe)
"On those long trips to Munich [for beer ingredient research], the upgrade from coach to first class is an extra $5,000," Koch said. "I can't make the math work — the average person at Boston Beer makes $55,000 a year. How can I justify paying over a month's salary for a first-class ticket? Is having me get a little more legroom and a better meal really more valuable to the company than what the average person contributes every month? I've never believed that."
Koch also explained that during the '80s and '90s, he felt a growing awareness pertaining to how he should conduct himself — as the face of his company — as the company continued to grow and thrive. He wrote that "every small thing that leaders do sets the tone and increases team members' commitment to the common cause," and as such, he felt the need to maintain respect amongst his employees by avoiding egregious personal excesses.
"People are always sensitive to hypocrisy or compromises from managers, and the behavior of senior leaders is scrutinized, magnified, and commented on by everyone," he added. "I also don't want everyone else to think that vanity and egotism are values our company encourages."
Koch has been called a "founding father of the American craft brewery" since he quit his $250,000-a-year job in 1984 to sell beer made from an old recipe from his great-great grandfather, according to Forbes. Since those early days, Boston Beer accrued revenues of $794 million in 2013 and sells its products in every U.S. state and in 20 foreign countries.
(H/T: Business Insider)
—
Follow Kathryn Blackhurst (@kablackhurst) on Twitter