The State Department missed its own target date in 2015 to establish a special Benghazi document review unit, Fox News reported.
Citing previously unpublished documents from the House select committee investigating the 2012 Benghazi terror attacks, Fox News said the panel's Republican chairman, Rep. Trey Gowdy (R-S.C.), started working in early 2015 to assist the State Department in obtaining more than $4 million in "reprogrammed" funds Congress earmarked for such a unit.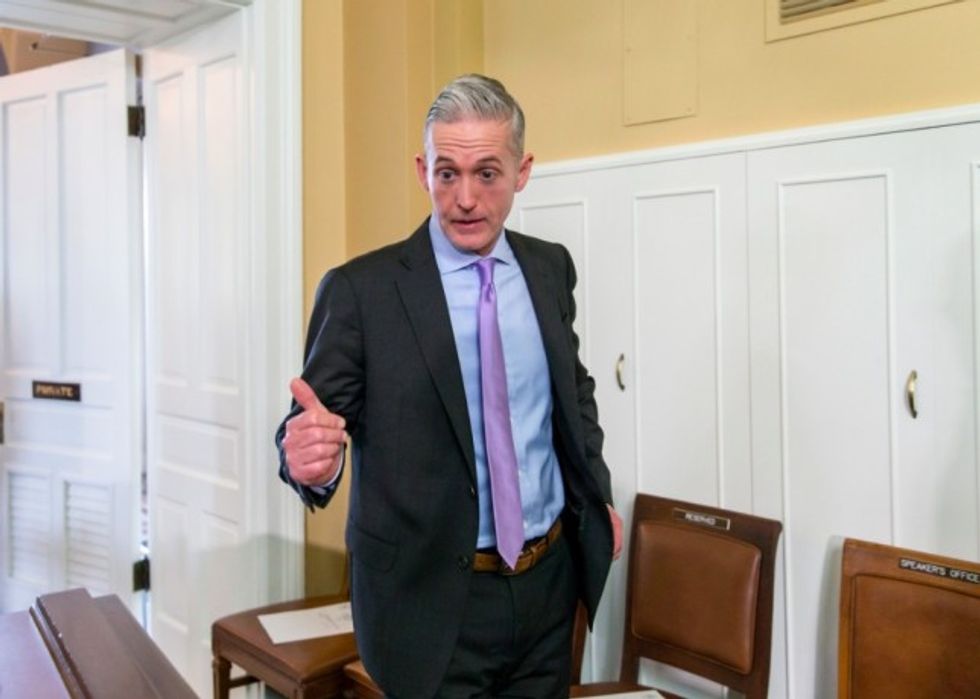 Rep. Trey Gowdy (R-S.C.), chairman of the House Select Committee on Benghazi (AP Photo/J. Scott Applewhite)
Agreements between GOP staff on the Benghazi committee and Secretary of State John Kerry's top aides — including chief of staff Jonathan Finer — indicated the special document review unit was to be "operational" in June 2015, Fox News reported.
But the State Department missed that target date, Fox News said.
"The Congressional Document Production unit began staffing up in mid-2015," State Department spokesman Mark Toner told Fox News in a late-Thursday email, "and is now fully operational."
Fox News added that records it obtained demonstrate Kerry's aides — including Finer — repeatedly refused to account for what happened to the funds after the Benghazi committee asked about the matter in mid-2015.
Fox News reported that Gowdy indicated he wanted the funding so the State Department "could speed up document production to Congress and we could finish the investigation faster."
It's a crucial point, as Obama administration officials, including White House spokesman Josh Earnest, have accused the Benghazi committee of dragging out its investigation for "political" reasons, Fox News said, specifically to derail Hillary Clinton's presidential bid.
But Fox News reported that Toner, in an email to the network, said Gowdy and the committee "supported" the request for additional funding.
In turn, Gowdy said in an email statement that he "appreciates" the Obama administration "finally confirming the Benghazi Committee went the extra mile to complete its investigation as soon as possible by helping the State Department get extra funding," Fox News reported.
More from Fox News:
According to the internal committee files, the State Department's document review unit was supposed to encompass twelve full-time employees, including at least three lawyers, "case managers" to oversee responses to specific document requests, and an IT professional.

Asked at Wednesday's press briefing if he could attest that the reprogrammed funds had actually been spent for the intended purpose, Toner said he was "fairly certain" that they "would have been."
Toner said the State Department has provided nearly 100,000 pages of documents to the Benghazi committee, which is slated to produce its final report in June, Fox News said.
You can read the entire Fox News report here.