A robbery suspect entered a Sunoco gas station sure in Toledo, Ohio, on Wednesday and attempted to grab the money in the cash register when the clerk behind the counter opened it to check the man's ATM slip.
The "visibly pregnant" clerk instinctually pulled away, reportedly causing the suspect to jump the counter and allegedly start "pushing and shoving" the clerk.
The store manager and another employee quickly jumped into action to protect the pregnant clerk, grabbing the suspect and getting him to the ground. However, the female manager gave the suspect a beating he won't soon forget.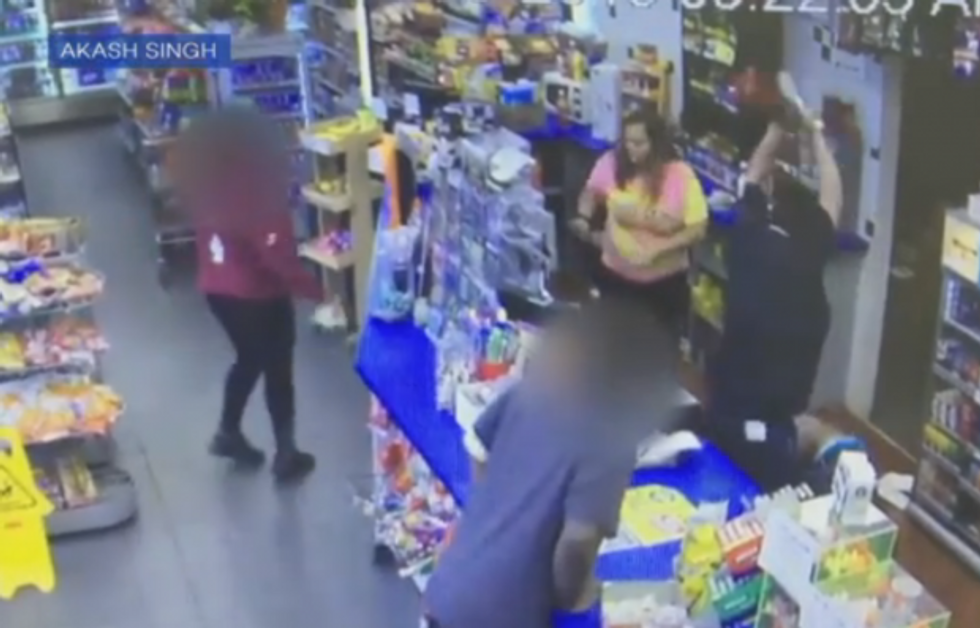 ABC News screengrab
In dramatic video released by the Toledo Police Department, the manager can be seen retrieving a fire extinguisher and repeatedly beating the suspect with it.
Seriously, she was merciless. Watch video of the beatdown below via ABC News:
Unfortunately, the robbery suspect managed to escape with $500 from the register — in addition to the bruises he surely suffered. The Toledo Police Department is asking the public for help in apprehending the suspect.
---