A federal agent with U.S. Immigration and Customs Enforcement walked into Hudson River Park in New York on Friday and shot himself in the head with a .40 caliber handgun, police sources told the New York Daily News.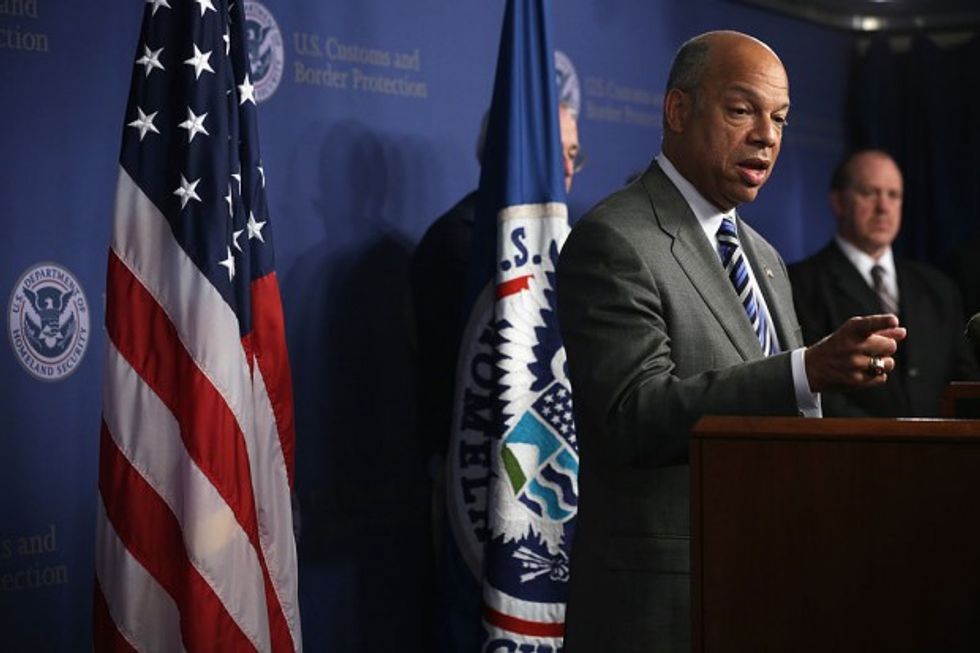 Getty Images
ICE confirmed the apparent suicide in a statement on Friday afternoon, stating an ICE "deportation officer from the New York field office suffered a self-inflicted gunshot wound and has passed away."
The motive behind the apparent suicide is still a mystery.
"The agency is not releasing further details pending notification of the officer's next of kin. ICE's Office of Professional Responsibility is reviewing the matter and coordinating with the New York Police Department on the investigation," the statement added.
Citing a "source at the scene," the Daily Mail reported the federal agent "calmly walked into the park, took out his pistol and shot himself in the head."
The officer was rushed to a nearby hospital but he did not survive.
---