Facebook's news curators would regularly suppress news stories important to conservative readers and keep them off the "trending" news section coveted by publications, a journalist and former Facebook employee told Gizmodo.
Some of the topics that were allegedly excluded from the "trending" feed included Chris Kyle, the legendary Navy SEAL killed in 2013, the Drudge Report, controversial former IRS official Lois Lerner and comedian Steven Crowder.
Chris Kyle (Image source: Associated Press)
The former employee who spoke to Gizmodo said the censoring of news disturbed him to the point that he felt compelled to keep track of topics that were suppressed.
"I believe it had a chilling effect on conservative news," the former Facebook news curator said.
"Depending on who was on shift, things would be blacklisted or trending. … I'd come on shift and I'd discover that CPAC or Mitt Romney or Glenn Beck or popular conservative topics wouldn't be trending because either the curator didn't recognize the news topic or it was like they had a bias against Ted Cruz," the curator added.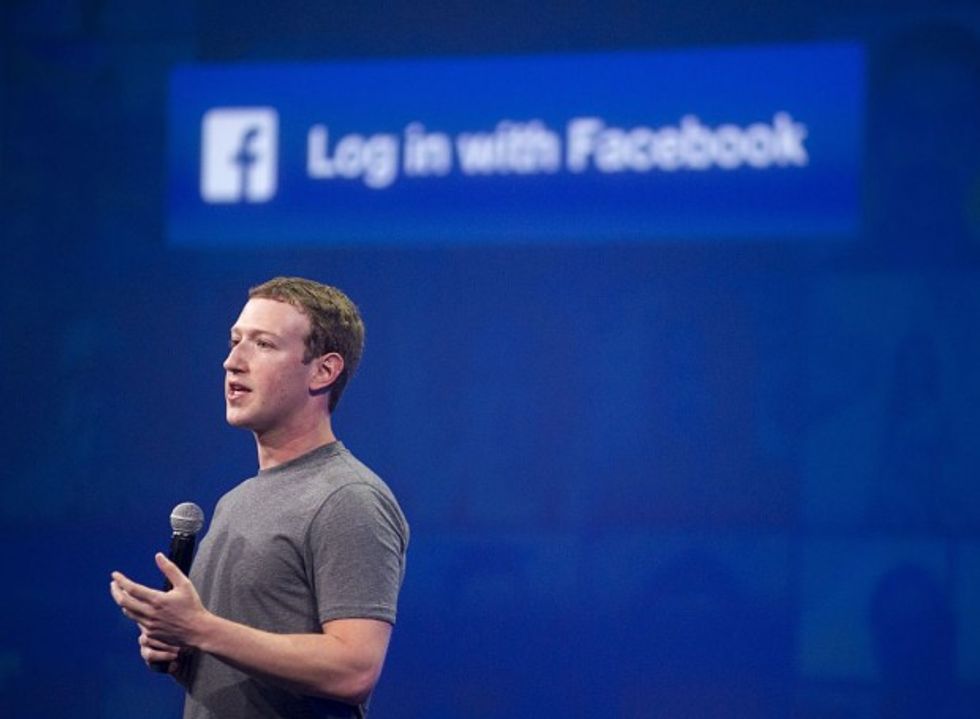 Facebook CEO Mark Zuckerberg speaks at the F8 summit in San Francisco, California, on March 25, 2015. Zuckerberg introduced a new messenger platform at the event. (Josh Edelson/AFP/Getty Images)
Another source, also a former curator, also claimed the process was "absolutely" biased.
Facebook's official policy appears to be drastically different than the accounts of the former curators. The social media giant claims the trending list only shows "topics that have recently become popular on Facebook."
However, news curators were apparently instructed to use a so-called "injection" tool to create their own trending topics when users weren't reading stories that management considered to be important news.
More from Gizmodo:
These new allegations emerged after Gizmodo last week revealed details about the inner workings of Facebook's trending news team—a small group of young journalists, primarily educated at Ivy League or private East Coast universities, who curate the "trending" module on the upper-right-hand corner of the site. As we reported last week, curators have access to a ranked list of trending topics surfaced by Facebook's algorithm, which prioritizes the stories that should be shown to Facebook users in the trending section. The curators write headlines and summaries of each topic, and include links to news sites. The section, which launched in 2014, constitutes some of the most powerful real estate on the internet and helps dictate what news Facebook's users—167 million in the US alone—are reading at any given moment.

[…]

In other instances, curators would inject a story—even if it wasn't being widely discussed on Facebook—because it was deemed important for making the network look like a place where people talked about hard news. "People stopped caring about Syria," one former curator said. "[And] if it wasn't trending on Facebook, it would make Facebook look bad." That same curator said the Black Lives Matter movement was also injected into Facebook's trending news module.
Read the full story here.
---