Facebook responded Monday evening to a report that alleged its "trending news" curators intentionally suppress conservative news stories, arguing in a statement that "rigorous guidelines" exist to prevent such action from ever taking place.
"We take allegations of bias very seriously. Facebook is a platform for people and perspectives from across the political spectrum. Trending Topics shows you the popular topics and hashtags that are being talked about on Facebook," Facebook said in a statement provided to TechCrunch.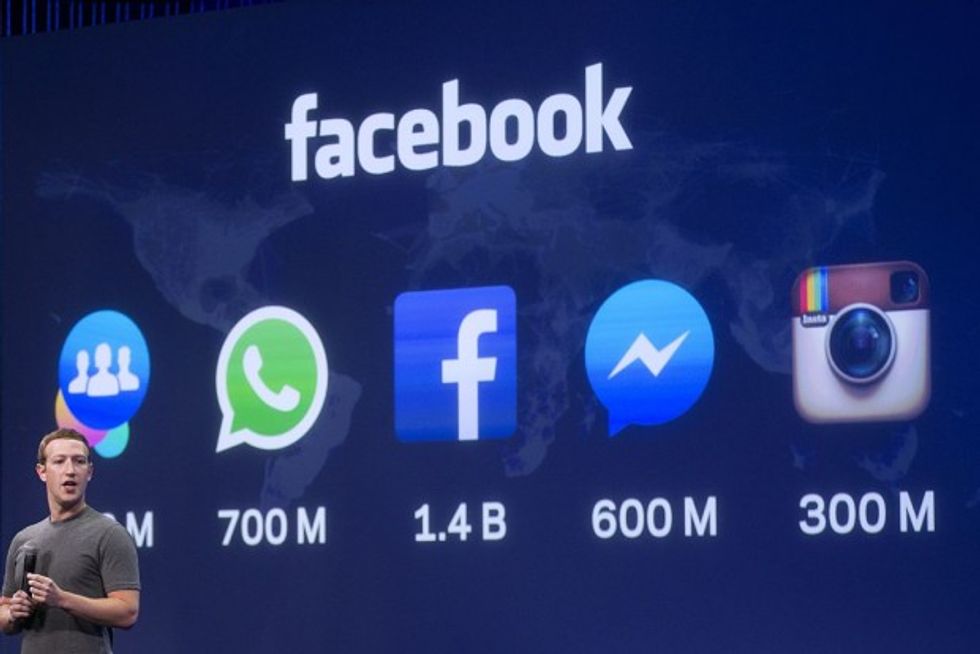 Facebook CEO Mark Zuckerberg speaks at the F8 summit in San Francisco, California, on March 25, 2015. (Josh Edelson/AFP/Getty Images)
The social media giant added, "There are rigorous guidelines in place for the review team to ensure consistency and neutrality. These guidelines do not permit the suppression of political perspectives. Nor do they permit the prioritization of one viewpoint over another or one news outlet over another. These guidelines do not prohibit any news outlet from appearing in Trending Topics."
A story published Monday morning by prominent tech-blog Gizmodo included testimony from former news curators who said it was common for such employees to regularly suppress stories important to conservative readers. The report came just one week after the same outlet reported certain news outlets, including TheBlaze, were blacklisted by the curation team.
UPDATE, 1:32 a.m. ET: A Facebook VP said the social media giant has found "no evidence" that indicates the allegations in the Gizmodo report are true.
—
Follow the author of this story on Twitter and Facebook: