A longtime aide to Hillary Clinton briefly walked out of a recent FBI interview after investigators asked about email procedures pertaining to the Democratic front-runner, according to Tuesday Washington Post report.
Sources told the newspaper that Clinton aide Cheryl Mills was asked about the procedure used to provide emails to the State Department so they could be released to the public.
The questions were considered to be off limits, the Post reported, because it was information protected by attorney-client privilege. Mills is a lawyer.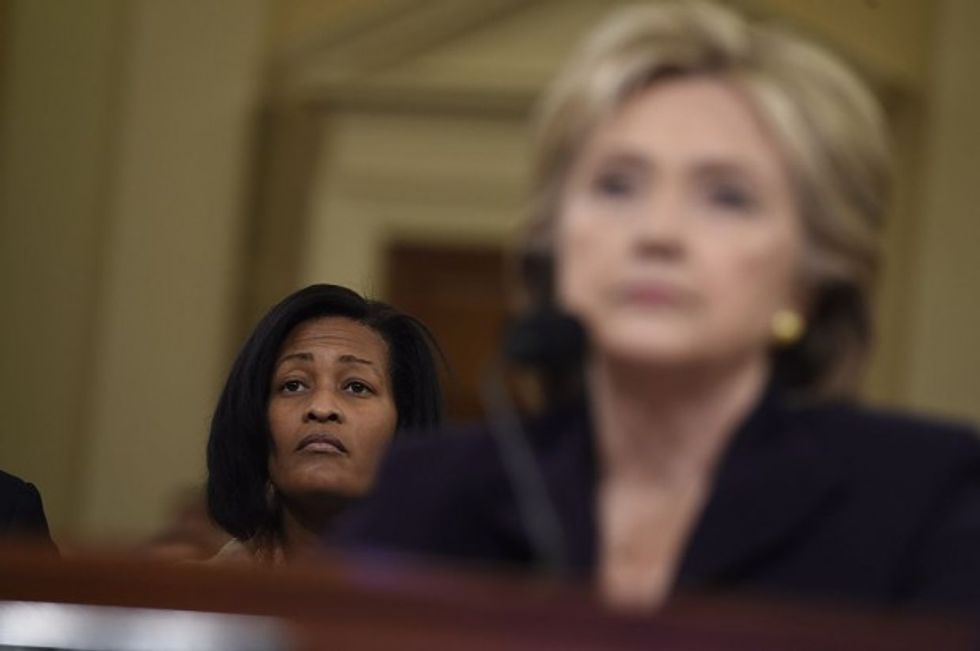 Attorney Cheryl Mills listens as former Secretary of State and Democratic Presidential hopeful Hillary Clinton testifies before the House Select Committee on Benghazi on Capitol Hill in Washington, D.C., October 22, 2015. (SAUL LOEB/AFP/Getty Images)
After the questions were presented to Mills, she briefly exited the interview with her lawyer, according to the report. Sources told the Post that prosecutors were also surprised by the questions since they were considered to cross the line.
At other points in the interview, Mills and her lawyer asked for breaks to talk with each other, the Post reported.
The revelations come as the FBI nears the end of its invitation into Clinton's email conduct. The bureau is expected to interview the Democratic front-runner soon.
—
Follow the author of this story on Twitter and Facebook: