Hillary Clinton abandoned a secure line in 2009 when she experienced technical problems and opted to use her home phone instead, emails released Thursday reveal.
An email conversation obtained by conservative non-profit Judicial Watch through an open records request shows Clinton had trouble connecting with her then-chief of staff Cheryl Mills.
"I called some time ago to do a secure call with you -- call them and ask them to try the connection," Mills wrote Clinton in February 2009 after the two had trouble connecting.
"I give up. Call me on my home #," Clinton replied.
"Just did - no answer," Mills wrote back.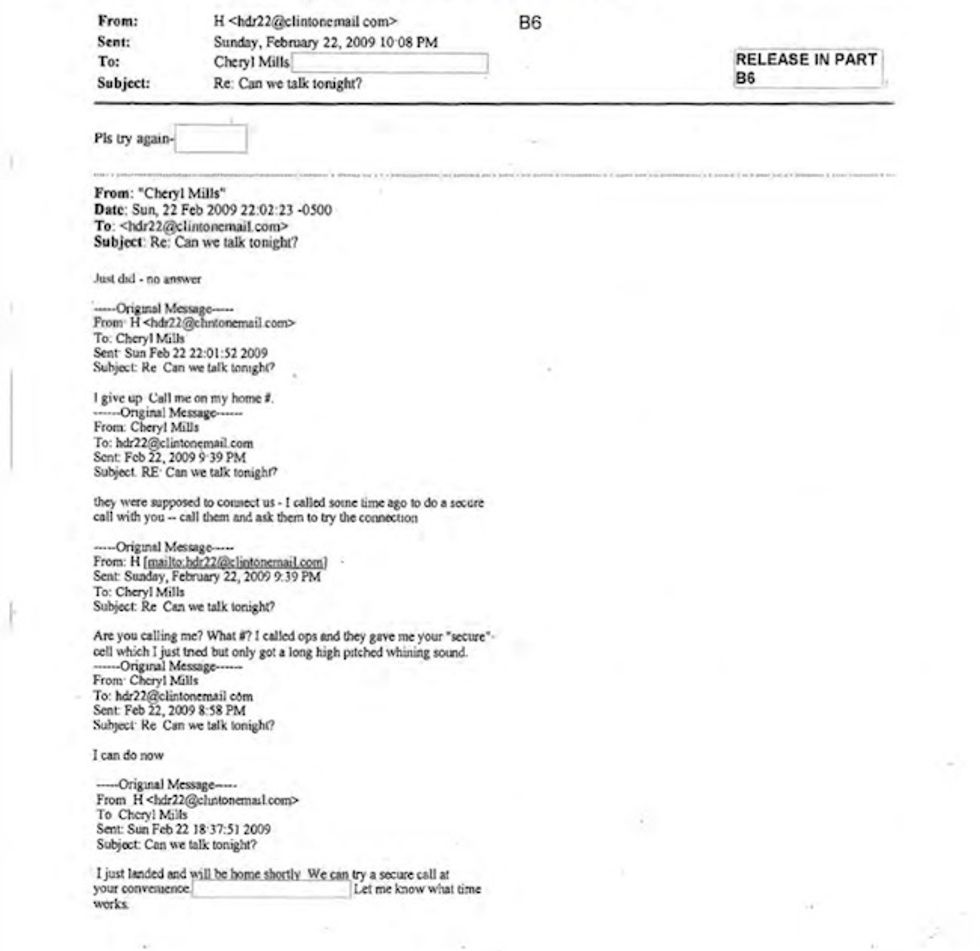 Image source: Screen grab
It was unclear if the two ever did connect on the phone. A spokesperson for her campaign did not respond to a request for comment from TheBlaze Thursday evening.
Nevertheless, Clinton's critics used the new emails to hammer the former secretary of state.
"This drip, drip of new Clinton emails show Hillary Clinton could not care less about the security of her communications," Judicial Watch President Tom Fitton said in a statement. "How many other smoking gun emails are Hillary Clinton and her co-conspirators in the Obama administration hiding from the American people?"
The emails were part of the 296 pages released Thursday by Judicial Watch.
The new documents come as the FBI wraps up its investigation into Clinton's email conduct. In recent weeks, the Democratic front-runner's top aides have been interviewed by investigators.
—
Follow the author of this story on Twitter and Facebook: