Mark Halperin, managing editor of Bloomberg Politics and co-host of "With All Due Respect," offered quite the unlikely prediction, suggesting Democratic front-runner Hillary Clinton will choose a "prominent Republican" as her vice president.
The prediction, Halperin said Friday, is "based mostly on instinct and a little bit of reporting."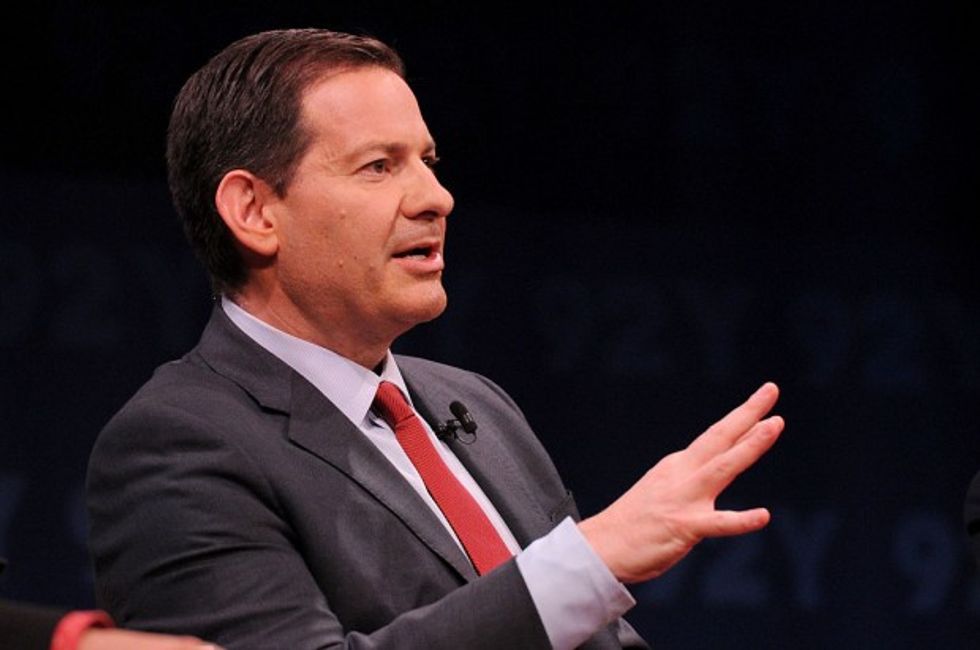 Photo by Craig Barritt/Getty Images for Showtime
"I think she may find a prominent Republican to join her on the ticket. Maybe even a prominent Republican woman," he said. "And that would be a 'wow' pick as a threefer, because it would be a Republican, it would be a woman and it'd be doubling down on the historic firsts."
Though Halperin didn't offer any specific names, he suggested it could be a successful businessperson, adding that "any female would just shake up the race." He also ruled out Massachusetts Sen. Elizabeth Warren (D), saying Clinton "doesn't want to spend four years" working with her.
The Bloomberg analyst said choosing a Republican running mate would provide "crossover appeal" because conservatives who are against presumptive GOP nominee Donald Trump would be inclined to support Clinton's candidacy.
When pressed for specific Republican names who could serve as Clinton's vice president, Halperin said he's "working on it."
It is worth noting, however, that actor Sean Penn, a one-time supporter of Democratic hopeful Bernie Sanders, believes Clinton should choose Ohio Gov. John Kasich (R), who suspended his campaign for the GOP nomination earlier this month, as her running mate.
—
Follow the author of this story on Twitter: