Veteran musician and singer Daryl Hall has constructed a daunting resume since Hall & Oates first made waves in the 1970s charts ("Rich Girl") and then cranked out more number-one hits in the 1980s ("Private Eyes," "Maneater," "Kiss on My List"), all of which eventually landed the duo into the Rock and Roll Hall of Fame.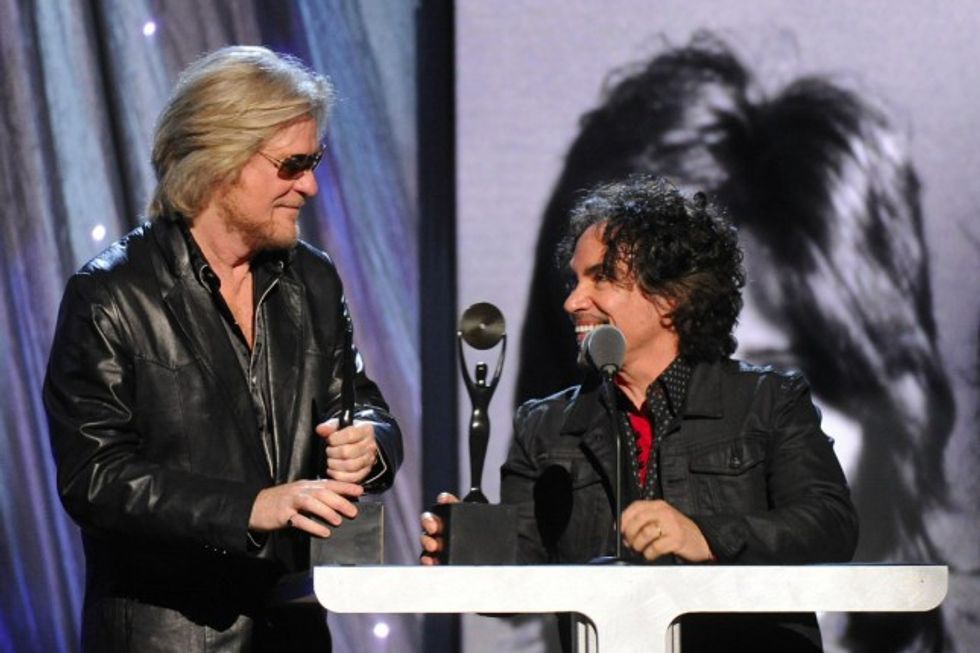 Hall of Fame Inductees Daryl Hall and John Oates of Hall & Oates speak at the 2014 Rock and Roll Hall of Fame Induction Ceremony on Thursday, April, 10, 2014 in New York. (Photo by Charles Sykes/Invision/AP)
Hall made no apologies back then for taking inspiration from soul music and black artists — and it appears the pop music elder statesman isn't anywhere close these days to altering his views and embracing a particularly big left-wing talking point.
In an interview with Salon, Hall was asked for his thoughts on "cultural appropriation" — the notion that "white people should not appropriate the culture of ethnic and racial minorities" — and he pulled no punches:
"Are you trying to say that I don't own the style of music that I grew up with and sing? I grew up with this music. It is not about being black or white. That is the most naïve attitude I've ever heard in my life. That is so far in the past, I hope, for everyone's sake. It isn't even an issue to discuss. The music that you listened to when you grew up is your music. It has nothing to do with 'cultural appropriation.'"
When the interviewer agreed, Hall dropped another bomb: "I'm glad that you do, because anyone who says that should shut the f*** up."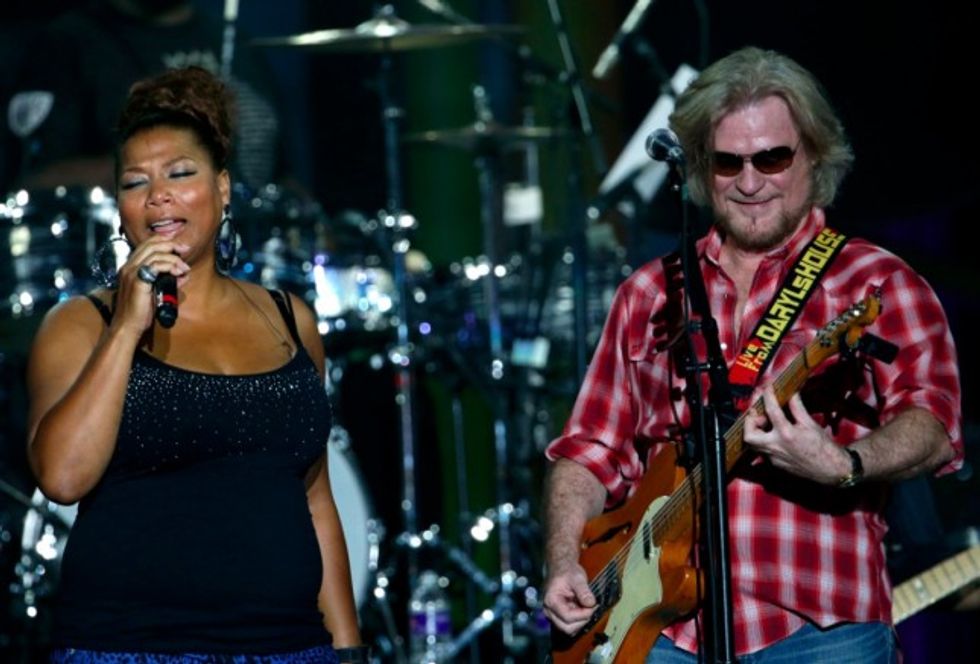 Daryl Hall performs with Queen Latifah during an Independence Day celebration, Wednesday, July 4, 2012, in Philadelphia. (AP Photo/Matt Rourke)
Hall went on to ask about the source of such critiques, and the interviewer replied that much of it comes from academia.
"Well, then they should go back to school," Hall shot back. "Academia? Now, there's a hotbed of idiocy."
As for culture in general, Hall declared: "We live in America. That's our entire culture. Our culture is a blend. It isn't split up into groups. Anyone who says otherwise is a fool – worse than a fool – a dangerous fool."
Here's a little slice from the past that illustrates his points — Hall & Oates performing "My Girl" alongside a few members of the Temptations at the famed Apollo Theater in Harlem:
This story has been updated.
(H/T: Mark Hemingway)