George Zimmerman ripped into the parents of Trayvon Martin in an interview published Tuesday night, telling The Daily Beast that the pair did a poor job of raising their son and "did everything they could" to "capitalize" off his death.
"They didn't raise their son right," Zimmerman told the website.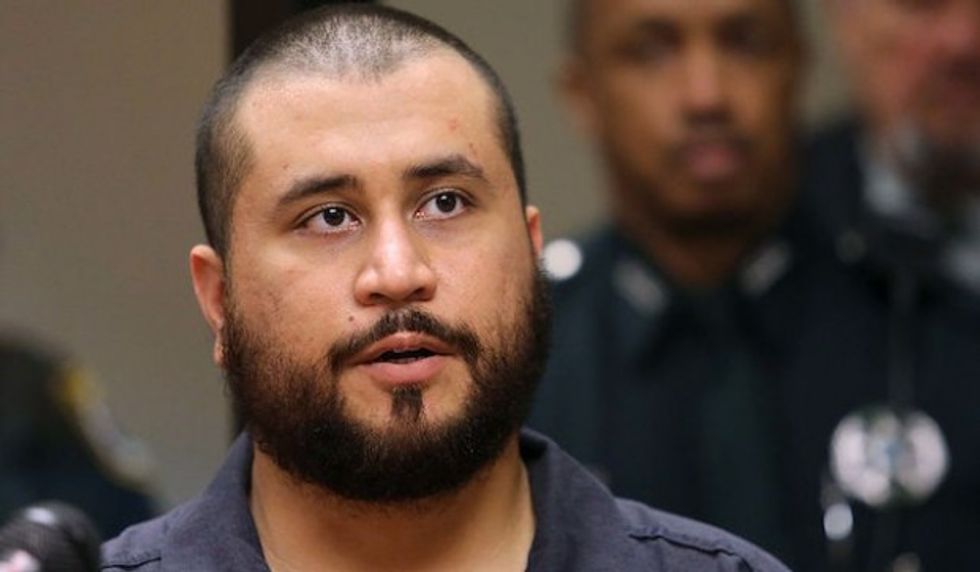 George Zimmerman the acquitted shooter in the death of Trayvon Martin, answers questions from a Seminole circuit judge during a first-appearance hearing on charges including aggravated assault stemming from a fight with his girlfriend November 19, 2013 in Sanford, Florida. (Photo by Joe Burbank-Pool/Getty Images)
The former neighborhood watchman was acquitted in 2013 for the shooting death of 17-year-old Martin. The minor's death ignited nationwide debate and protests on race relations. Zimmerman, however, expressed no regret in his interview with The Daily Beast.
"He attacked a complete stranger and attempted to kill him," he said.
Speaking of Martin's parents, Zimmerman added, "Sybrina Fulton and Tracy Martin did everything they could to capitalize on her son's death. She was never a mother figure to him. Tracy Martin couldn't have cared less about their son. He treated him like a dog without a leash."
Zimmerman went into hiding after his 2013 acquittal, but has repeatedly injected himself into national headlines. Most recently, he made news when he put the gun used in the deadly shooting up for auction.
"It is what was used to save my life from a near-death brutal attack by Trayvon Martin," Zimmerman told The Daily Beast of the firearm. "If it was a stick or mace, it's the one tool I had that prevented Trayvon from killing me."
—
Follow the author of this story on Twitter and Facebook: