A local news reporter was out covering a story when nature called.
Jonathan Lowe was in Goodyear, Arizona, Monday covering a story for KPHO-TV in Phoenix when he apparently couldn't wait any longer to relieve himself.
A neighbor to the person on whose lawn Lowe allegedly defecated said she saw him gather up some papers from the news van, walk around the side of a house in the neighborhood where he was reporting and relieve himself while leaning against the outside wall of the house, according to the police report.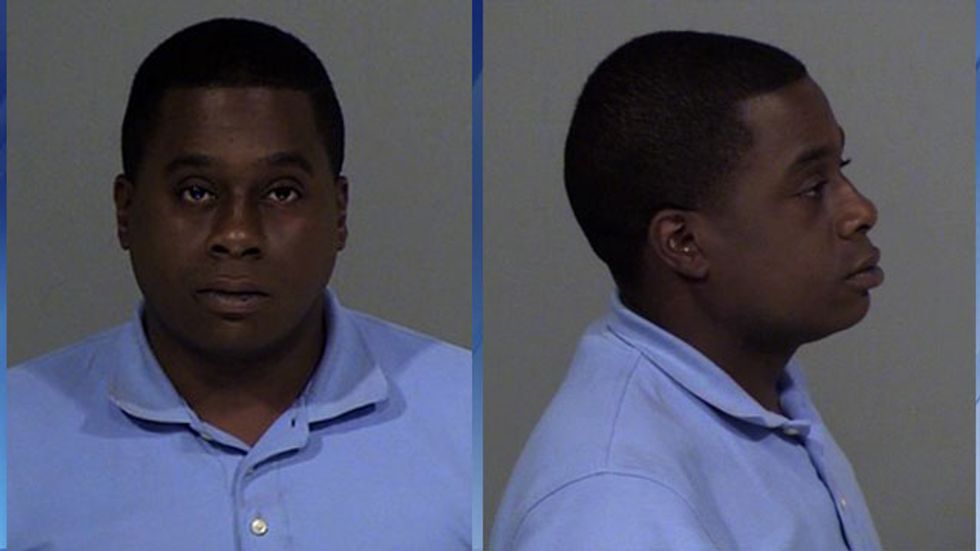 Image source: Goodyear Police Department
An officer was then tasked with tracking Lowe down to question him about the incident.
"I know what you want to talk to me about. I've been feeling very sick, and I've been stuck in this van all day," Lowe told the officer, according to police.
Meanwhile, the woman who called police said she would have let Lowe use her restroom had he just knocked.
Lowe was arrested for public defecation, a Class 1 misdemeanor. If convicted, he could face a fine of up to $2,500 or six months in jail, the Phoenix New Times reported.
KPHO posted a story Thursday night about the arrest, where it referred to Lowe as "former KPHO/KTVK reporter."
— 
Follow the author of this story on Twitter and Facebook: