When a couple of drunk, knife-wielding out-of-towners tried to cause trouble on an L.A. Metro bus Thursday, a group of locals shut them down, the Los Angeles Times reported.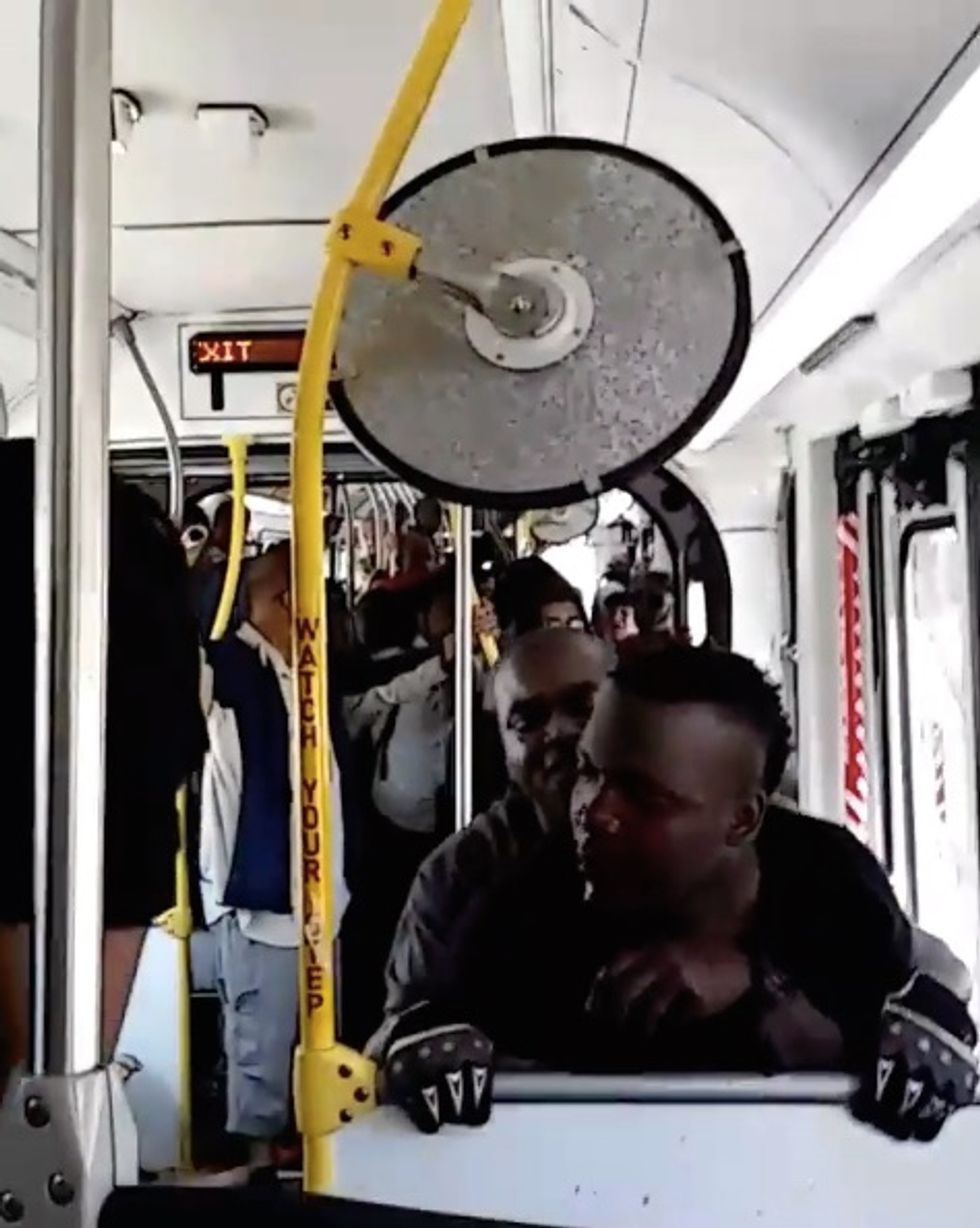 Image via Instagram/ojromero88
Cell phone videos captured by a witness and posted to Instagram show a group of bus riders trying to restrain two men, who said they were from Chicago, after they pulled a knife out and tried to start a fight with some L.A. riders.
"You talk too much," one bus rider says in the first video while attempting to pin one of the men. "This is L.A. … ! Get your a** up out of here with that bulls**t. Disrespecting people on this bus."
"Ain't nobody disrespecting!" the man replies.
Sheriff's officials told the Times the men were intoxicated when they boarded the Metro Orange Line Thursday afternoon at 3:25 p.m. The bus was heading to North Hollywood.
At some point during the trip, the men "got into it with two bus patrons," Ramon Montenegro, a spokesman for the Los Angeles County Sheriff's Department's Transit Policing Division, told the Times.
That's when one of the out-of-towners pulled out a knife, Montenegro said.
"I got nervous, my heart started beating, but I was more focused on capturing the moment, the video," Orlando Romero, a witness who filmed the altercation on his cell phone, told KABC-TV.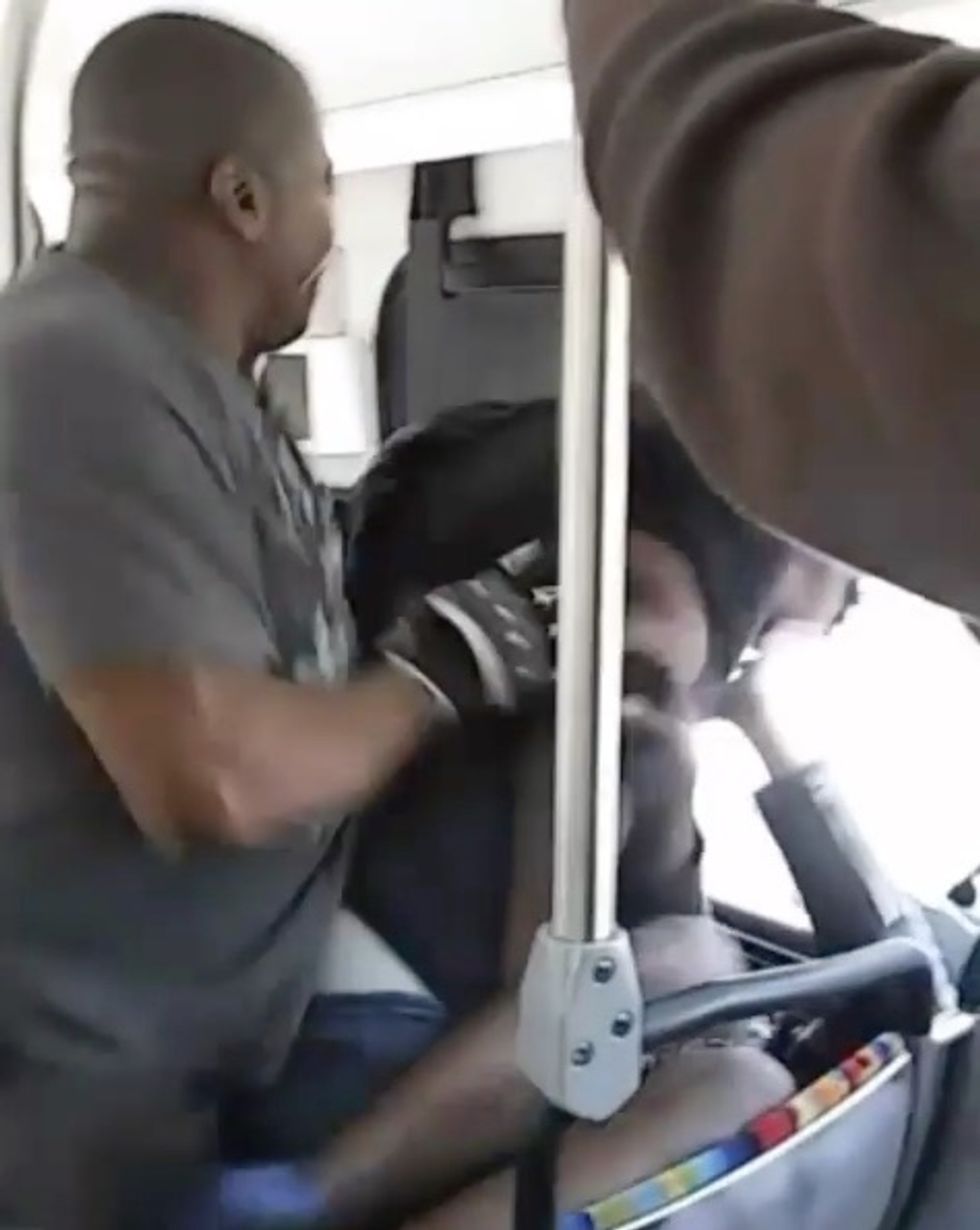 Image via Instagram/ojromero88
Romero said the fight began after one of the men claiming to be from Chicago was drunkenly harassing an L.A. passenger. The East Hollywood resident said the drunken man was the one with the bloodied face in the video.
As the fight grew increasingly more violent, Romero said the bus driver furiously honked the horn to alert police.
L.A. riders teamed up to subdue the man and take the knife out of his hands. The rider who grabbed the knife later handed it over to a security officer, according to the Times.
The out-of-town suspects eventually exited the bus and entered a Metro Red Line train in North Hollywood, still bloodied from the fight.
They didn't get far. According to the Times, deputies quickly spotted the pair and arrested them on suspicion of assault with a deadly weapon, Montenegro said.
The man who allegedly pulled the knife was taken to an local hospital, where he was treated for minor cuts and bruises. Officials told KABC that it did not appear that anyone was stabbed Thursday.
Watch (Caution: Contains violence and some strong language):